A teenager turned himself in to authorities on Wednesday for his alleged involvement in Monday night's shooting in Covington, Kentucky, that left three children and an adult injured, according to authorities.
Covington Police said the 17-year-old turned himself in to police headquarters around 11:30 a.m. on Wednesday. He is now in custody and is charged with four counts of first-degree assault, one count of first-degree rioting and possession of a handgun by a minor. Police are charging him as a juvenile at this time.
Monday's shooting began around 6:45 p.m. after a large fight broke out involving several individuals when shots were fired. Police responded to the scene, and once they arrived, they located four gunshot victims, which included a 7-and 11-year-old boy, a 14-year-old girl and Thomas Brown, 41, who police arrested on Tuesday night.
"There is no logical reason that three young children are suffering from gunshot wounds," Covington Police Chief Rob Nader said during a press conference Tuesday according to The Cincinnati Enquirer.
The 7-year-old boy has been released from the hospital and the 11-year-old boy is expected to be released soon after they sustained non-life-threatening injuries.
The 14-year-old girl remains in the hospital after she was shot in her hand, leg and through her neck, according to her GoFundMe page. Police say she is in stable but critical condition.
"We are financially in need of help to support [her] and her recovery and her father and 5 siblings as they navigate the future with helping [her] recover," her aunt said in the GoFundMe page.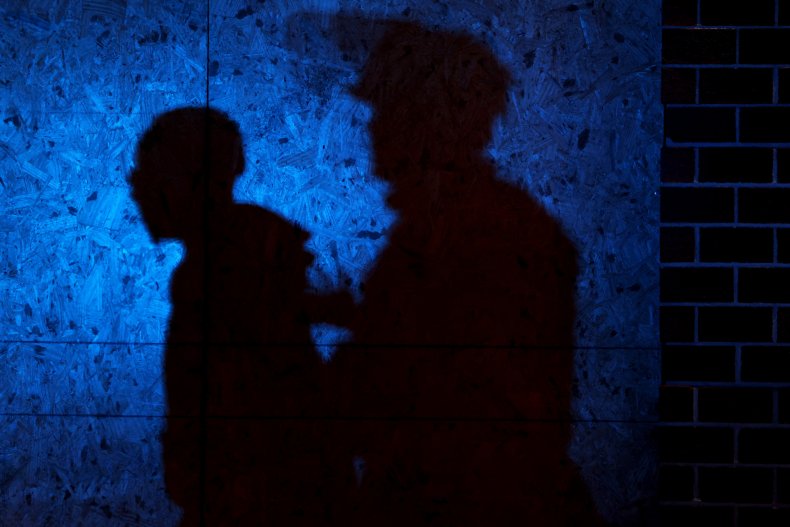 Covington Police told Newsweek the fight broke out between two females after one had threatened another one's family member. Video footage from the fight showed several people joining in the altercation when gunshots were fired, WCPO reported. The arrested teenager and Brown were both allegedly firing handguns during the incident, according to police.
Brown is still at the University of Cincinnati Medical Center for his non-life-threatening injuries. Police arrested Brown on Tuesday and charged him with three counts of first-degree assault, one count of first-degree rioting and possession of a handgun by a convicted felon.
When the teenager turned himself in to the police he was accompanied by family members. Police said he was cooperative when he was taken into custody but did not make any statements regarding the case or why he turned himself in.
The teenager had an additional warrant out for his arrest for Wanton Endangerment after he allegedly fired a handgun at another individual a couple of weeks ago, according to police. It's unknown if any additional charges have been filed at this time.
Other recent shootings have received national attention, including a Minnesota police officer who was shot in the face Tuesday night after responding to a call that a man had been shooting at residential homes. And last week, a man in Indiana was arrested and accused of fatally shooting his wife in front of their daughter and her friend.
Update 4/06/22, 2:08 p.m. ET: This article was updated with additional information.