Teenager Taking Extreme Selfie on Mall Rooftop Falls to his Death in Tragic Accident
A teenager in Italy has fallen to his death from the top of a shopping center after apparently risking his life to take a selfie.
Andrea Barone tragically died after he fell from the third floor of the Sarca shopping center in Milan and crashed into an air duct at around 10 p.m. on Saturday the Corriere Della Sera reported.
The newspaper said that the 15-year-old and a group of his friends had secretly ascended the building, climbing over gates and fences to get to the top. However, as he was descending the building, he fell into the ventilation duct, a distance of 40 meters, according to Milano Today.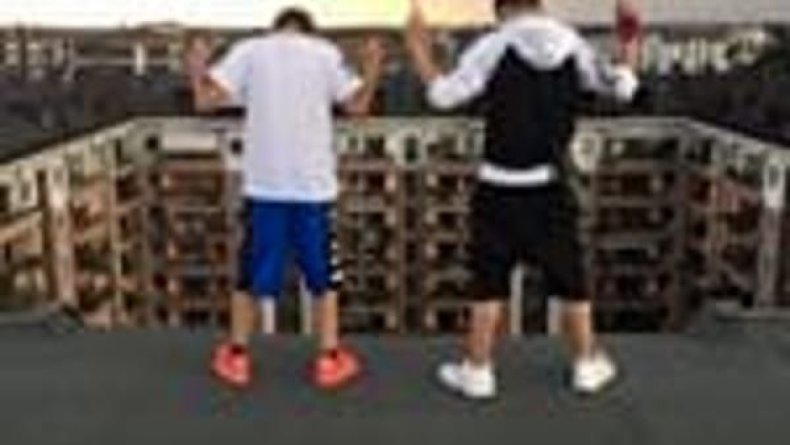 Emergency services were unable to save his life and he died from his injuries.
Barone was known for taking selfies in dangerous locations and posting them on Instagram. His account on the social media platform has images of him in places such as on roofs or on the edge of buildings.
He had posted on the social media site the slogan: "Death does not scare us, we look at it in the face." He had also posted videos such as one where he is riding with two other friends on a scooter without helmets.
He was a student at the Eugenio Montale technical institute and was the captain of his football team.
The mayor of Cusano Milanino, Lorenzo Gaiani, said in a statement: "The whole administration of Cusano Milanino and the community are struck by the absurdity of this death. We offer our condolences to the boy's family and friends."
His family has questioned why there was not adequate security on the site to prevent the accident, Milano Today reported.
Selfies that have resulted in deaths and serious injuries have become more common globally. Earlier this month, a teenager from Israel died while taking a selfie in California's Yosemite National Park.
Tomer Frankfurter, 18, was trying to take a snap of himself but fell off an 820-foot cliff, the Times of Israel reported.
In July, an 18-year-old British tourist died after falling more than 30 feet from a popular beauty spot in Australia.
A report co-written by Carnegie Mellon University found around 128 out of a total 213 selfie deaths between 2014 to 2018 took place in India, the Deccan Chronicle reported. The Indian state of Goa has introduced "no-selfie zones" along the coast after a spate of deaths and injuries.