Tennessee Man Benjamin Carpenter Faces 20 Years for Translating ISIS Materials Into English
Benjamin Carpenter, a 31-year-old resident of Knoxville, Tennessee, has been accused of making English translations of propaganda for the Islamic State of Iraq and al-Sham (ISIS), a terrorist group.
A federal grand jury indicted Carpenter (aka Abu Hamza) for allegedly leading Ahlut-Tawhid Publications, an international organization that translates and publishes ISIS and pro-ISIS materials. The indictment also alleged that Carpenter shared some translated materials with an undercover FBI agent who Carpenter believed was associated with ISIS.
Authorities arrested Carpenter on March 24, 2021. He faced a detention hearing on Monday. His trial begins June 1, according to the Department of Justice (DOJ). If convicted, he could face up to 20 years in prison.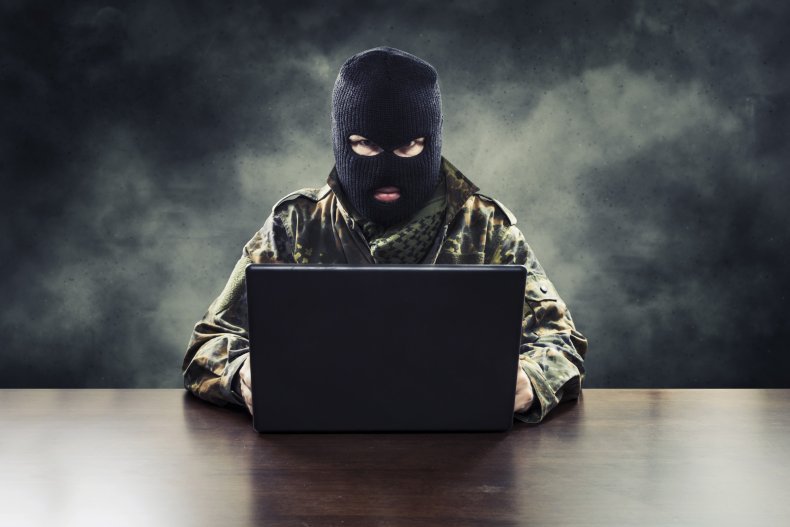 ISIS' online propaganda has helped the group explain its ideology, its strategy and inspired others to join. Its online messaging positioned itself as the bringer of a utopian Islamic caliphate. However, continued attacks on the group by U.S. forces and allies have reduced its propaganda business.
At its height in August 2015, ISIS' official propaganda outlets released over 700 items in one month. By August 2016, that number had dropped to less than 200 items a month.
Nevertheless, the group continues to attract U.S.-born followers.
Last week, the FBI arrested James Bradley for allegedly supporting ISIS with the intent of joining it. Bradley and his wife, Arwa Muthana, allegedly wanted to commit a terrorist attack involving military cadets on U.S. soil if they couldn't join the group in the Middle East.
A 2015 study of 59 ISIS supporters found that the average U.S.-born ISIS supporter is a 26-year-old male who has discussed ISIS on social media and is ethnically or racially diverse.
The study, conducted by the Center of National Security at Fordham Law, found that a third of the ISIS supporters had converted to Islam and 81 percent had expressed support for ISIS on social media. But very few were of Middle Eastern or Arab descent.
ISIS first arose following the years of instability following the 2003 Iraq invasion by U.S. and allied forces. As of 2021, ISIS has continued to stage attacks in Iraq and in neighboring Syria.
At the end of March, Iraqi officials praised U.S. and European forces for their continued battle against ISIS. However, Syrian officials called the efforts severely damaging to their country as Syria prepared to mark 10 years of civil war.
Dialogue between the Syrian government and the U.S.-backed Syrian Democratic Forces has repeatedly failed while both continue to clash with ISIS forces. ISIS forces have recently escalated their attacks in the region.
Newsweek contacted the DOJ for comment.