Tears As Terminally Ill Golden Retriever Fulfils His Dream Bucket List
After being told her golden retriever doesn't have long to live, one woman has been carrying out a bucket list of experiences so her dog can enjoy the days he has left.
Holly Mitchell, who got Ted the golden retriever in March 2020, noticed that her dog was struggling to exercise at times, and when he did overexert himself, his tongue would turn blue. After many months of questions and tests, Ted was diagnosed with pulmonary fibrosis at the end of January, a lung disease causing scar tissue which results in low oxygen and breathing problems.
Mitchell, 21, shared Ted's story on TikTok shortly after getting the diagnosis, on an account specially created for Ted, @tedsbucketlist, to share the fun things the golden will be doing after his devastating diagnosis.
PetMD states the common symptoms of pulmonary fibrosis include lethargy, loss of appetite, a cough, refusing to exercise and having to put more effort into breathing. As the disease progresses and more scar tissue develops, less oxygen will make it through the body, so the estimated life span of a dog with this life-threatening condition is thought to be around eight to 15 months.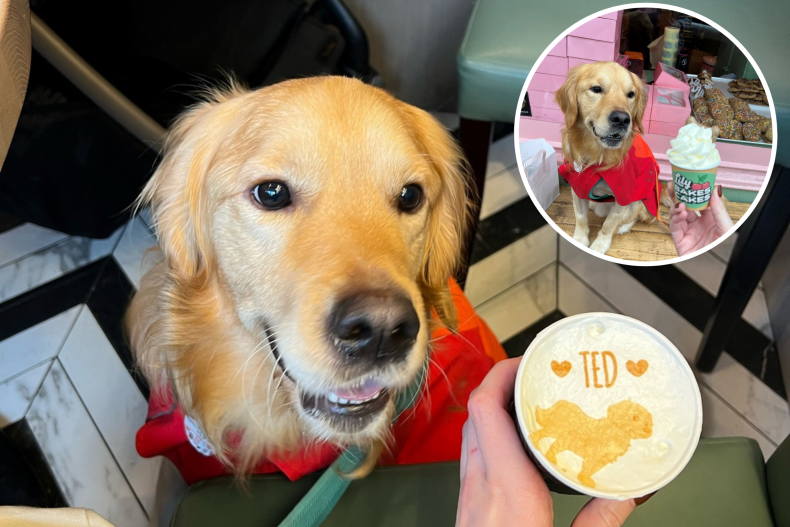 Since sharing Ted's health update, Mitchell told Newsweek that now they have a diagnosis, she will be helping Ted enjoy every day he has left. Mitchell said: "Ted was the runt of his litter, so he was always smaller and less active than other puppies, but we noticed he was much less able to exercise just before he turned 2 and his tongue turned blue when he did.
"We spent a year doing tests and having surgeries trying to find out what was wrong with Ted. His diagnosis is pulmonary fibrosis, which has put pressure on his heart and also caused him to have a leaky valve in his heart. His medication has suppressed his immune system, so he has been picking up different infections easily."
The mother-of-one describes being "absolutely heartbroken" when she was told about Ted's condition. "Ted is now a big brother to his 4-month-old sister, Lyla. I can't imagine life without him," she said.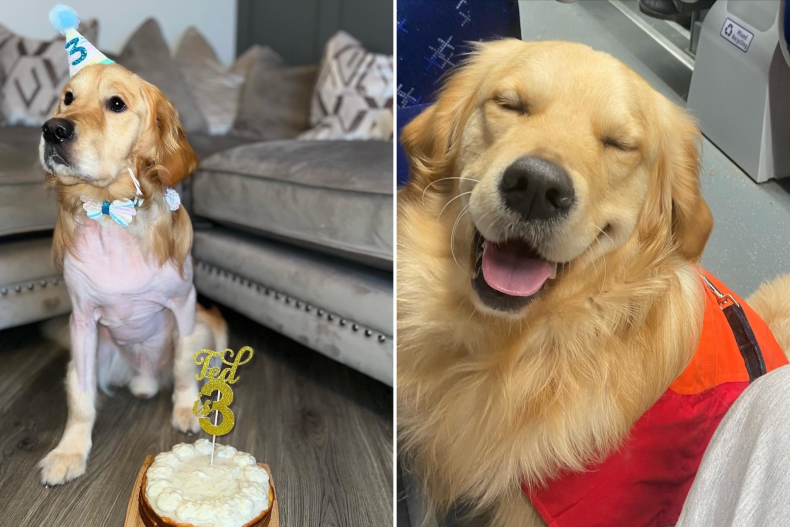 As Ted is now 3 years old, he's already exceeded the estimated lifespan of a dog with pulmonary fibrosis, meaning the family are cherishing every day they get left with their wonderful golden retriever.
Mitchell explained that the idea of doing a bucket list came to her as soon as they received Ted's diagnosis. "He has had the most amazing life, and although I'm heartbroken, I want to make sure the rest of his life is just as amazing," she said.
"So far we have taken Ted to get a pup cup, he's been for brunch, we took him to our local shopping center and our local independent pet shop. We've also taken him to Edinburgh to visit the castle. We still have to visit the beach, have a steak dinner, and we're hopefully going to make it to a golden retriever gathering if he's still with us in July!"
Since sharing Ted's emotional story on TikTok, the video has generated over 390,000 views, and many people also in the Glasgow area have offered to help fulfil the bucket list. One user commented: "I'm a photographer in Glasgow and if you ever want a free family shoot with pup or a free pup shoot, please reach out!"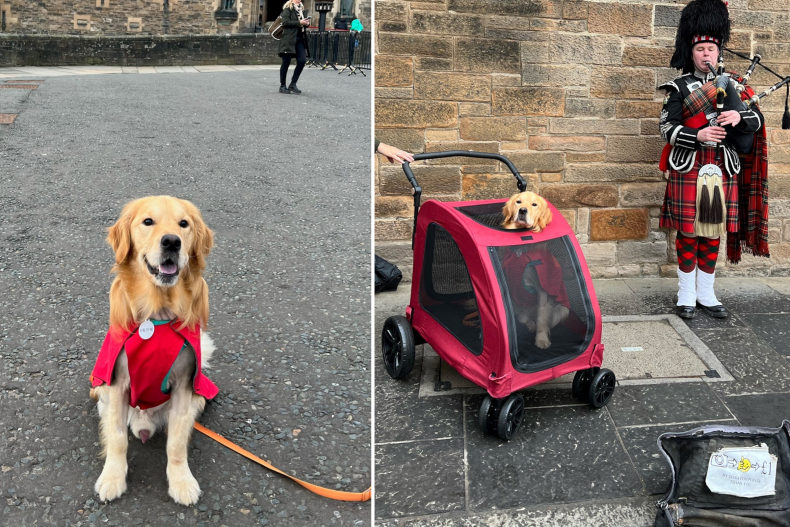 Another person offered their time also, writing: "I would love to have Ted for one of my pet portrait photo sessions if interested."
Speaking about the reaction to the video online, Mitchell told Newsweek: "The reaction has been amazing! So many people love Ted and are heartbroken to hear how ill he is. We've had thousands of well wishes, it has been so amazing. We just wanted to spread all the love that Ted has to give!
"His favorite thing is to spend time with us and meet people, so he is loving all the attention and cuddles he's getting."
Do you have adorable videos or pictures of your pet you want to share? Send them to life@newsweek.com with some details about your best friend and they could appear in our Pet of the Week lineup.