Terrifying Close-Up of Beetle's Face Compared to New Slipknot Member
A close-up photo of a beetle's face has captured the interest of social media users, with its unusual features compared to the masks worn by heavy metal band Slipknot.
The snap of the insect—a white-striped longhorn beetle, or Batocera lineolata—is circulating online after being shared to Reddit and Hong Kong-based social network 9GaG.
The photo was posted to Reddit's "Nature Is F***ing Lit" thread on Friday and has already attracted more than 43,000 upvotes and thousands of comments.
It was taken by Dara Ojo, originally from Nigeria and now living in China, who spotted the insect in Jiaxing, a city outside Shanghai.
Ojo, who works in IT, took up photography during the pandemic because he was "super bored." He discovered a passion for insects and his Instagram page, @explorewithdara, includes numerous close-ups of critters.
Ojo told Newsweek: "I am a macro/wildlife photographer so insects are my subject. I found the beetle during my early-hour photography. I wake up at 4am to go out and take pictures of insects because they are more docile in the early hours of the morning.
"It [was] found in the wild, like all my images. It looked just like I expected it to look. Before taking my pictures, I imagine the end result in my head. This navigates the composition I look for in my subject."
Although the beetle, photographed last June on a branch, is proving a hit online, Ojo said it was not one of his favorite shots.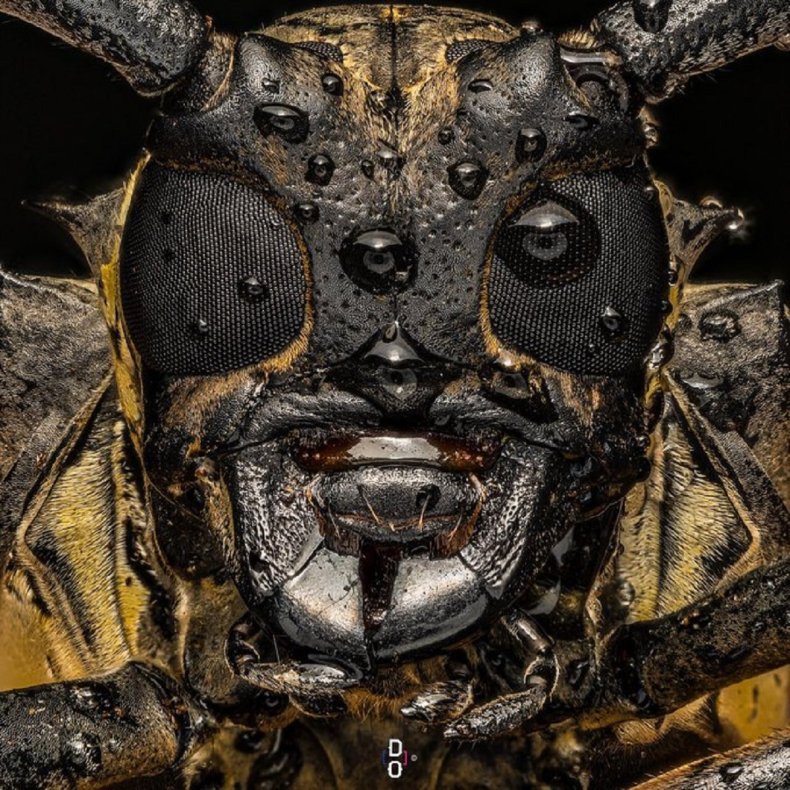 "Actually it is not in my top three, but I like it," he said.
He added: "I am surprised by the reaction. People liken it to a superhero or a villain, however, I'm glad it's cutting across all channels."
Asked about the global reach of the photo, he said: "I never imagined that would happen, so I am delighted."
He also explained how he managed to capture such intricate detail, saying: "I used the Nikon D500, paired with a macro lens—Tamron 90mm G2 lens. A macro lens helps you get the extra details needed on small subjects.
"However, you need steady hands because the closer you get, any shake is pronounced."
The resulting close-up, with its giant eyes and antenna, evoked memories of TV shows including Power Rangers, Big Bad Beetleborgs and Kamen Rider for some Redditors.
One commenter, Goatercycles, had a different thought, writing: "Looks like a new Slipknot member."
The heavy metal band, formed in 1995 and still performing, is well known for the grotesque Halloween-esque masks its members wear on stage.
Another Redditor, BlueBabyCat666, posted: "Completely sober and when I first saw this I thought it was some new comic book super villain."
FullScaleRabbitOrgy wrote: "I believe it is a human. I will continue to believe it until I see this zoom out and show the whole body."
Panda_Kabob pointed out: "The water droplets make it look like a humanoid face with lips and a nose. Uncanny."
SomeDefectiveAsshole admitted: "I thought it was Ant Man at first."
"The thumbnail made it look like a smiling man in a bug mask," Thelastevergreen reckoned.
Her-royal-blueness joked: "Damn he's a scary badass. I hope I never meet him in a dark alley. Under a microscope."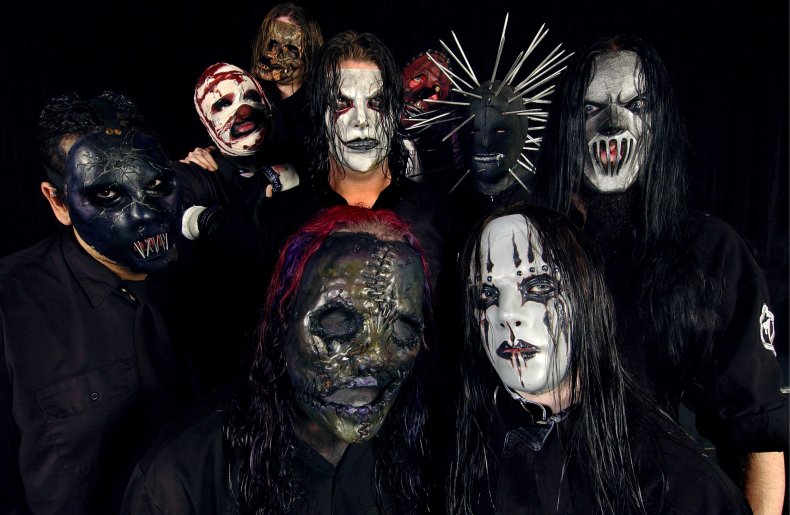 Correction: 1/10/22, 3:42 a.m. ET: This article was updated to correct the spelling of Dara Ojo.