Terrorism in America: If You Knew What I Knew, You'd Never Leave the House, DHS's Kelly Says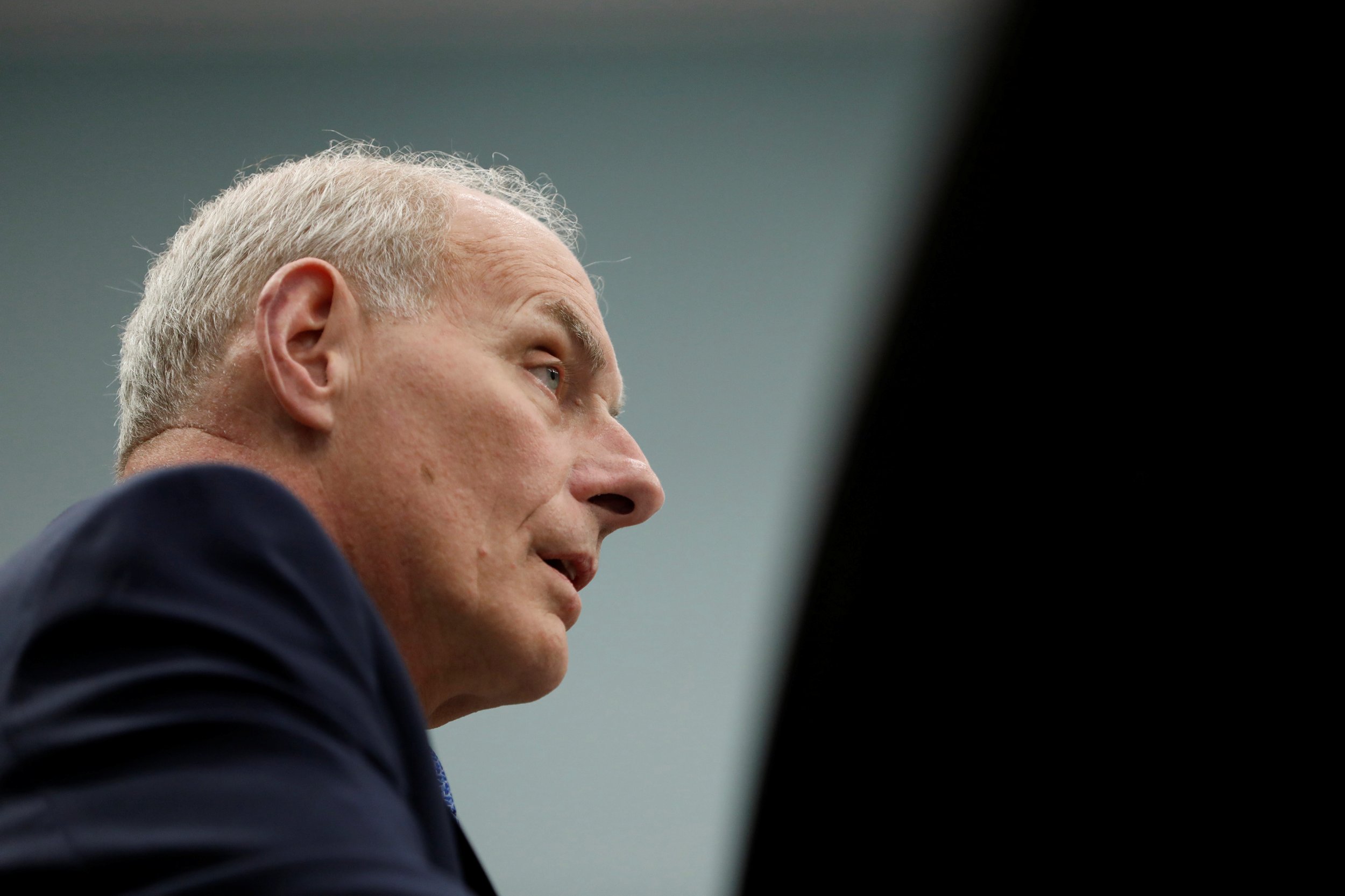 Updated A person's first security briefing has long been described as a knee-knocking experience: It's a laundry list of all the things in the world that could go catastrophically wrong.
On Friday, the Department of Homeland Security's chief told Fox News that the information he deals with on a daily basis would keep most normal folks locked in their homes. "I was telling [host] Steve [Doocy] on the way in here, if he knew what I knew about terrorism, he'd never leave the house in the morning," John Kelly said on the Fox & Friends show.
Kelly noted that recent attacks in England, Egypt, the Philippines and Indonesia were carried out by "generally the same groups," alluding to the belief that they were all apparently connected to the Islamic State militant group (ISIS). Monday's bombing at a Ariana Grande concert in Manchester, England, killed 22 people; dozens of Coptic Christians in Egypt were gunned down Friday; a police chief was beheaded in the Philippines; and suicide bombings killed three police officers in Jakarta, Indonesia.
"It's everywhere. It's constant," Kelly said on Fox & Friends. "The good news for us in America is we have amazing people protecting us every day.... But it can happen almost here anytime."
Newsweek reported last week on attack threats in America, citing an exclusive new Anti-Defamation League report that noted while much of the public focuses on "radical Islamic terror," there has been a rise in far-right-wing extremism, notably from white supremacists and anti-government groups.
"The very real specter of radical Islamic terror in the United States has existed alongside an equally serious threat of terror from right-wing extremist groups and individuals," the report said. "Both movements have generated shooting sprees, bombings, and a wide variety of plots and conspiracies. Both pose threats so significant that to ignore either would be to invite tragedy."
President Donald Trump, meanwhile, attempted to issue a temporary travel ban on six Muslim-majority countries in what was billed as a national security measure. But courts have rejected the ban, the 4th U.S. Circuit Court of Appeals concluding this week the ban "speaks with vague words of national security, but in context drips with religious intolerance, animus and discrimination." The next stop might be the Supreme Court.
"This Department of Justice will continue to vigorously defend the power and duty of the Executive Branch to protect the people of this country from danger, and will seek review of this case in the United States Supreme Court," Attorney General Jeff Sessions said in a statement.
This story was updated with information on the Trump administration's travel ban.