Terry Crews Slams National Enquirer's Dylan Howard After Sexual Misconduct Allegations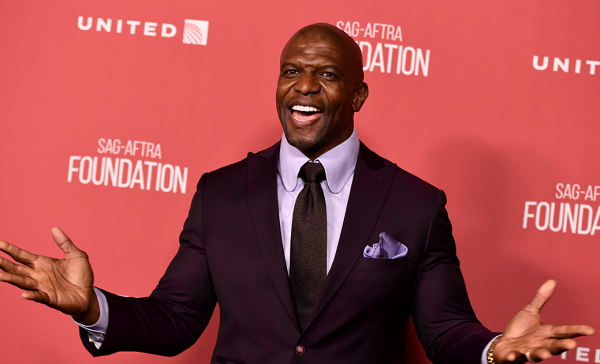 A top editor at the National Enquirer, who allegedly threatened actor Terry Crews with a fake prostitution story, is now facing sexual misconduct allegations of his own.
Dylan Howard, who is Chief Content Officer of American Media Inc.—the parent company of publications like National Enquirer, Us Weeklyand Radar Online—was accused of sexually harassing women who worked in the Los Angeles office in the mid-2000s, according to an Associated Press report published Tuesday.
Twelve of Howard's former employees told the AP that Howard, who apparently referred to himself as "Dildo" in the office, would openly discuss his sexual partners and his female employees' sexual habits in the newsroom. He was also accused of forcing female colleagues to watch or listen to pornography.
The allegations initially led to an internal investigation into Howard's behavior in 2012. Howard quit his position with the media conglomerate, but was rehired by the company the following year, given an upgraded title and relocated to the New York office.
The AP could not confirm if Howard faced any sexual misconduct accusations since the transition. But an outside investigator, who worked on the 2012 misconduct claims, confirmed a report was made against Howard. A lawyer for American Media also verified that an investigator was hired to probe two specific employee accusations against him.
The claims were "baseless," Howard told the AP, while American Media lawyer Cam Stracher said the investigator found no "serious wrongdoings."
"It was determined that there was what you would call horsing around outside the office, going to bars and things that are not uncommon in the media business," Stracher said. "But none of it rose to the level of harassment that would require termination."
When news of Howard's alleged misconduct broke on Tuesday, Crews, who recently came forward with claims he had been sexually assaulted by a Hollywood agent, slammed the media mogul on Twitter. He implied Howard tried to intimidate him after Crews shared his sexual assault story on Good Morning America.
Crews filed a lawsuit against agent Adam Venit for allegedly groping him at a Hollywood party more than a year ago, TMZ reported on Tuesday. The Los Angeles Police Department is investigating the matter.