Tesla Moving to Texas Because California Lawmaker Tweeted 'F*** Elon Musk'
Tesla CEO Elon Musk has suggested an insult from a California lawmaker was a key factor in his decision to shift his company's headquarters out of the Golden State to Texas.
Musk confirmed on Thursday that Tesla would move from Palo Alto to Austin where it had been building a new factory for just over a year.
During an annual shareholder meeting, Musk said Tesla would continue to operate its electric vehicle factory in Fremont, California, where he wants to increase production by 50 percent and insisted "this is not a matter of Tesla leaving California."
Musk said the move made financial sense partly because it was tough for workers to afford the living costs of Silicon Valley.
But on Twitter, Musk validated a post on a Tesla fan blog that suggested a spat between the billionaire and California Assemblywoman Lorena Gonzalez influenced the move.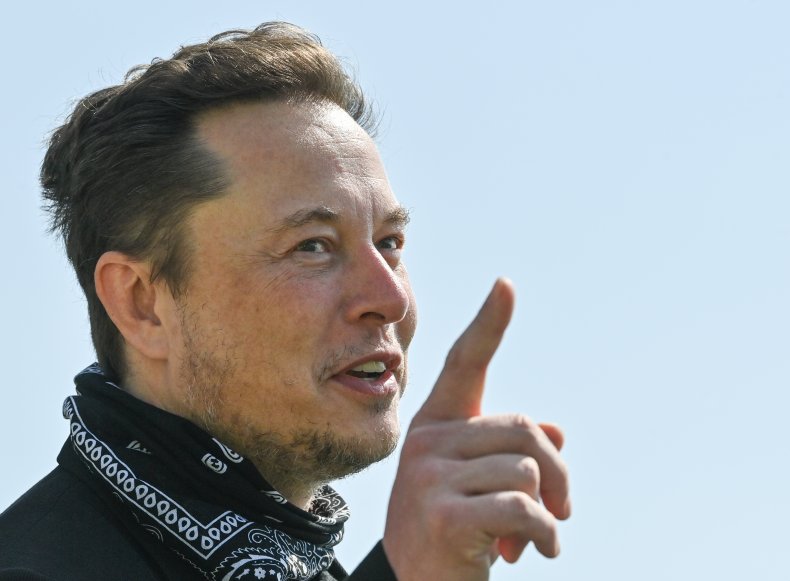 "This decision has a strong financial rationale, it also follows after a member of the California legislature publicly used obscene language towards Musk in May 2020," the post on Tesmanian.com said.
Musk shared the post titled "Tesla Moved its HQ to Texas Following Explicit Offer from California Assemblywoman." He also added the message, "Exactly."
The comment Musk had taken exception to was a tweet from Gonzalez, a Democrat, in May 2020 which said: "F**k" Elon Musk."
At the time, Musk responded to her insult with "message received."
In a follow-up tweet, Gonzalez said her state had "highly subsidized a company that has always disregarded worker safety & well-being, has engaged in union busting & bullies public servants."
She admitted she could have expressed her feelings "in a less aggressive way" but that "no one would've cared if I tweeted that."
She slung the insult during a stand-off between Tesla and the California legislature over reopening his Fremont factory in violation of Alameda County's COVID-19 precautions in 2020.
Musk sued the county over the stay-at-home order that closed the company's factory, although he dropped the legal action 11 days later., SF Gate reported.
In response to one Twitter user's criticism of her "for driving business out of California," Gonzalez was defiant, tweeting on Friday, "You mean Elon Musk is such a snowflake he moved from California because I said a censored bad word about him? Wow, isn't that weak."
Meanwhile, Governor Gavin Newsom praised Musk despite his departure from the state. "I have reverence and deep respect for that individual," Newsom said, according to Politico.
Newsweek has contacted Gonzalez and Tesla for comment.