Texas Republicans Rejoice as Tesla Ditches California HQ
Texas republicans have welcomed Elon Musk after he confirmed he will be moving his Tesla headquarters from California to the Lone Star State.
Musk made the announcement about the relocation, which had been rumored for several months, during the annual meeting of shareholders in Austin on Thursday.
"Just to be clear, though, we will be continuing to expand our activities in California. This is not a matter of Tesla leaving California," Musk said. "Our intention is to actually increase our output from Fremont [California] and from Giga, Nevada, by 50 percent."
Musk personally moved to Austin from Los Angeles last year.
Following the Tesla announcement, the Texas Governor tweeted a message of support for the move, which began with "Texas" and "Tesla" and the hand shake emoji between them.
"Elon Musk announces Tesla's new headquarters will move to Austin. The Lone Star State is the land of opportunity and innovation. Welcome," Abbott tweeted.
Texas Senator Ted Cruz and congressman Michael McCaul also tweeted: "Welcome to Texas," while sharing news articles of Musk's announcement.
The comment from Abbott arrived after he previously claimed in an interview with CNBC that Musk "had to get out of California" because it was too liberal, while claiming that the Tesla CEO "consistently tells me that he likes the social policies in the state of Texas."
Abbott made the claim as Texas introduced a controversial abortion bill that bans the procedure in almost all circumstances after around six weeks.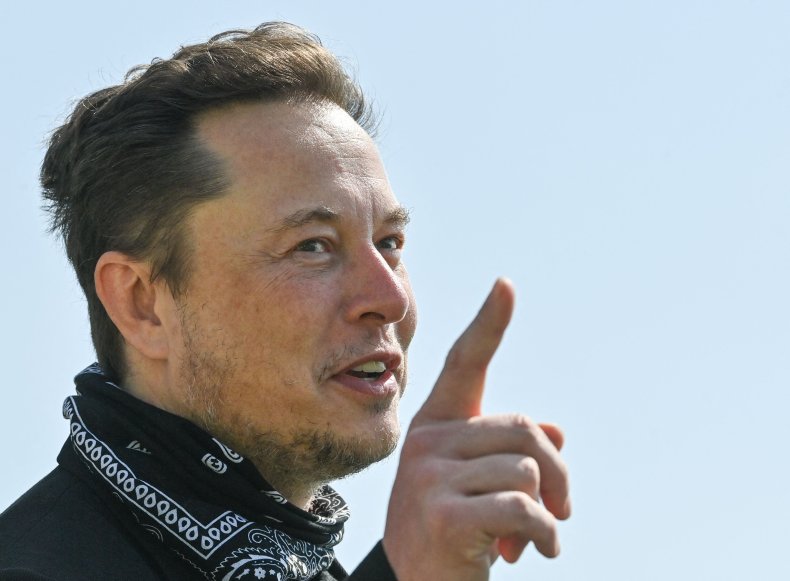 Staying Out of Politics
In response to a clip of the interview, Musk tweeted to CNBC reporter Michael Sheetz: "In general, I believe government should rarely impose its will upon the people, and, when doing so, should aspire to maximize their cumulative happiness.
"That said, I would prefer to stay out of politics."
In April 2020, Musk lashed out at California's Democrat Governor Gavin Newsom's stay-at-home orders amid the COVID pandemic, referring to the restrictions as "fascist."
"To say that they cannot leave their house, and they will be arrested if they do, this is fascist," Musk said during Tesla's Q1, 2020 earnings call. "This is not democratic. This is not freedom. Give people back their goddamn freedom."
Elsewhere, Democratic Austin Mayor Steve Adler also released a statement saying: "We welcome Tesla home!"
"It's a tech company that creates the clean manufacturing, middle-skill jobs Austin needs," Adler added, via KXAN.
"We're one of the safest big cities, with a strong innovative, entrepreneurial, environmentally focused culture and Tesla fits right in. Tesla is now an even larger part of a community that works together to meet our challenges and to enjoy a magical city."
Tesla has been contacted for further comment.
The graphic below, provided by Statista, shows how Tesla's sales have increased over time.