Tesla Twitter Impersonator Shares Aim Of Spoof Amid Blue Tick 'Horror Show'
The man behind a parody Tesla account, complete with a verification check mark, has claimed the reason for his spoof profile was to show how "incompetent" Elon Musk has been following his Twitter takeover.
Musician Connor Musarra, 29, from Los Angeles, was among a number of impersonators who appeared on Twitter while exposing serious flaws in Musk's Twitter Blue plan.
Musarra told Newsweek: "As I'm sure most creators of other fake verified accounts would agree, the goal of my fake Tesla account was to highlight how much of a thin-skinned, incompetent buffoon Elon is, but also I just wanted to make people laugh."
Musk completed his $44 billion takeover late last month and has overseen huge changes at Twitter, including massive staff layoffs.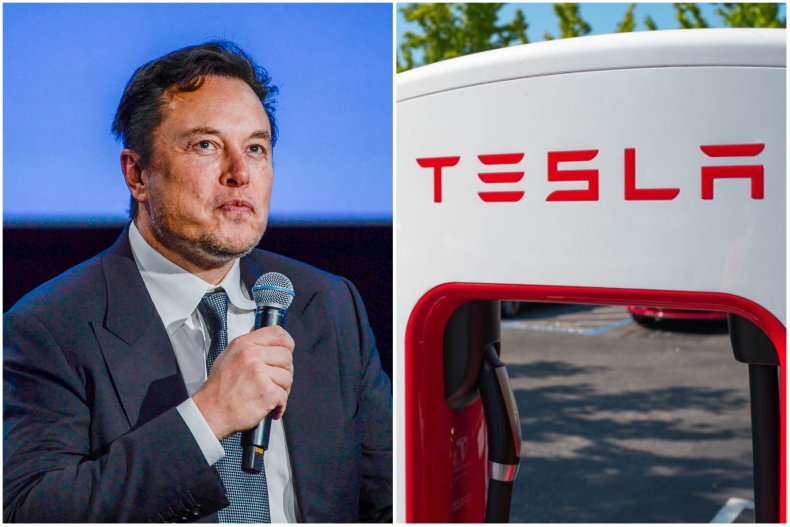 Ahead of Musk's takeover, he signaled that he wanted out of the deal amid concerns about what he said was a high number of fake or spam accounts on the platform.
Following the takeover, Musk launched the paid verification subscription, a service he claimed was "essential to defeat spam/scam" on the platform.
Musk also justified the move to charge $8 for a subscription as Twitter has failed to turn a profit in eight of the last 10 years.
Despite the recent chaos, Musk appeared positive about Twitter's future, and in response to a comment about an apparent uptick in verified users, the businessman said: "Needs some tweaks, but overall proceeding well."
But Twitter Blue hit a serious setback this week when subscribers were easily able to set up parody accounts with convincing handles such as Musarra's @TeslaReal.
Musarra used his account to share jokes about the company. In one, he said: "Unfortunately, all Tesla cars will be inoperable effective immediately. There was a breach in our navigation systems. We are working as fast as we can to assess the issue."
Another Tesla parody post went viral and included a photo of Elon Musk with Ghislaine Maxwell before she was found guilty of sex trafficking.
Musk has denied knowing Maxwell several times, saying the photo is a product of coincidence after both of them were invited to the same Oscars afterparty.
Connor later explained how he used an old account to launch the Tesla parody in three TikTok videos which have been seen more than 4 million times since being shared on Friday, November 11.
In one of the videos, Musarra credits journalist Ken Klippenstein for retweeting the account, helping it reach a larger audience.
Ultimately the account was suspended along with numerous others that had impersonated big-name brands, such as Nintendo of America or political figures such as George W. Bush.
On November 6, Musk vowed to clamp down on impersonation without clearly stating "parody" in their bio and said that anyone who violated the Twitter rules would be "permanently suspended."
Musarra was highly critical of Musk and said the owner had "introduced a new level of unmanageable insanity" via the new verification subscription.
He told Newsweek: "The Twitter Blue verification program is legitimately the dumbest addition to Twitter that I have seen in my entire time on there - and I've been on there since April 2009.
"A man worth hundreds of billions, overpaying tens of billions for a product worth a couple billion, now begging users to pay $8 for a service that has been free since its inception.
"The $8 verification badge immediately introduced a level of misinformation that I don't think anyone has seen before. If your product allows me, a random musician from LA to impersonate a billion-dollar company like Tesla just by spending $8, I would say that product is not well thought out."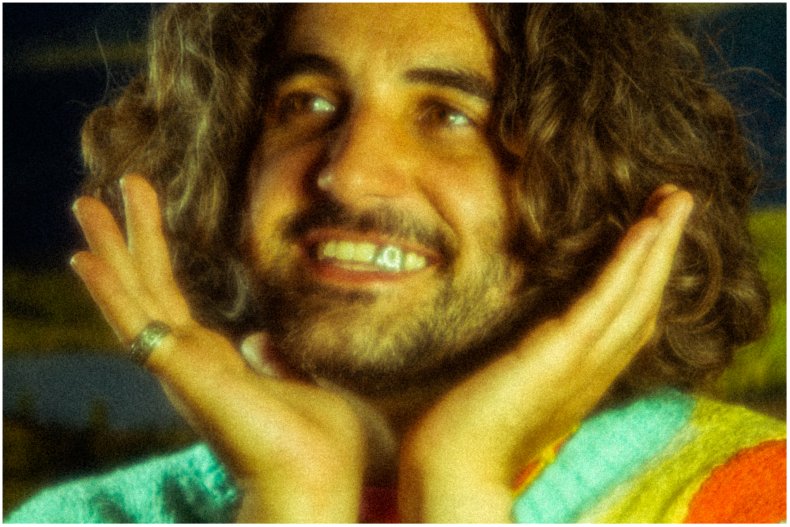 Twitter halted its subscription service on Friday, forcing the company to bring back its "official" mark.
The blue check mark was previously reserved for public figures, such as entertainers, journalists, and politicians. In 2021, there were an estimated 400,000 verified users on the platform.
Musk's Twitter Blue plan has been slammed by analysts who have claimed its handling had been poor.
Anjana Sursarla, professor at the Eli Broad College of Business at Michigan State University, foresaw problems for Twitter going forward.
She told Newsweek: "Twitter has suspended the paid subscription service after user backlash, but I do think these issues are huge problems moving forward. Ironically, Twitter had very strong content moderation team and protections for privacy, but after the mass layoffs those teams have been completely gutted."
Susarla added that "another danger" for Musk is that companies could take legal action against the company or file lawsuits for damage to their brand image.
Dan Ives, managing director at brokerage firm Wedbush Securities, told Newsweek: "The verification plan is a horror show [in] the way it's been introduced and so many flaws [are] being exposed. A very bad step out of the gates from Musk in his first two weeks of Twitter ownership."
He also criticized Musk's tenure at Twitter and said it had a negative impact on one of his flagship brands Tesla, which has seen its stock value fall this month.
Ives added: "Musk has been an overhang for Tesla's stock as the Twitter circus show has been an albatross weighing on shares. The PR black eye, brand destruction with Musk, and the selling of stock has continued this nightmare for Tesla investors.
"The controversy with Musk has scared advertisers and had them running for the hills. This whole situation is a train wreck and negatively weighed on shares of Tesla."
Musk's takeover of Twitter has been praised by conservatives, notably Donald Trump, who said the platform would now be more balanced.
Trump said in a Truth Social post: "I am very happy that Twitter is now in sane hands, and will no longer be run by radical left lunatics and maniacs that truly hate our country.
"Twitter must now work hard to rid itself of all of the bots and fake accounts that have hurt it so badly. It will be much smaller, but better. I love truth."
Newsweek has contacted Musk's lawyer Alex Spiro for comment.