Beto O'Rourke Mocks Greg Abbott Over Texas Power Outage Record
Texas Democratic gubernatorial candidate Beto O'Rourke has criticized Republican Governor Gregg Abbott after the Electric Reliability Council of Texas (ERCOT) once again requested that people cut down on their energy use on Monday.
O'Rourke, who is challenging Abbott in November, reacted to ERCOT, the state's power grid operator, asking Texans and Texas businesses to voluntarily conserve electricity between 2-8 p.m as the recent heat waves in Texas has caused power demand in the state to reach record levels.
As part of its appeal for Texans to conserve power, ERCOT has suggested that people turn up their thermostat a degree or two and avoid running major appliances or pool pumps during afternoon peak hours on Monday.
"The governor of the 9th largest economy on earth — the energy capital of the world — can't guarantee the power will stay on tomorrow," O'Rourke tweeted. "We need change."
ERCOT said in a release on Sunday night that "no system-wide outages are expected" at this time.
In another tweet, O'Rourke attacked the grid failure under Abbott's watch during a major winter storm in February 2021, leaving millions without power and resulting in the estimated deaths of hundreds of people.
"Remember Abbott's grid failure that left millions without power and caused hundreds of our fellow Texans to lose their lives? After that crisis, Abbott took millions in campaign checks from energy CEOs that he allowed to profit off it. Helps explain why he won't fix the grid," O'Rourke said.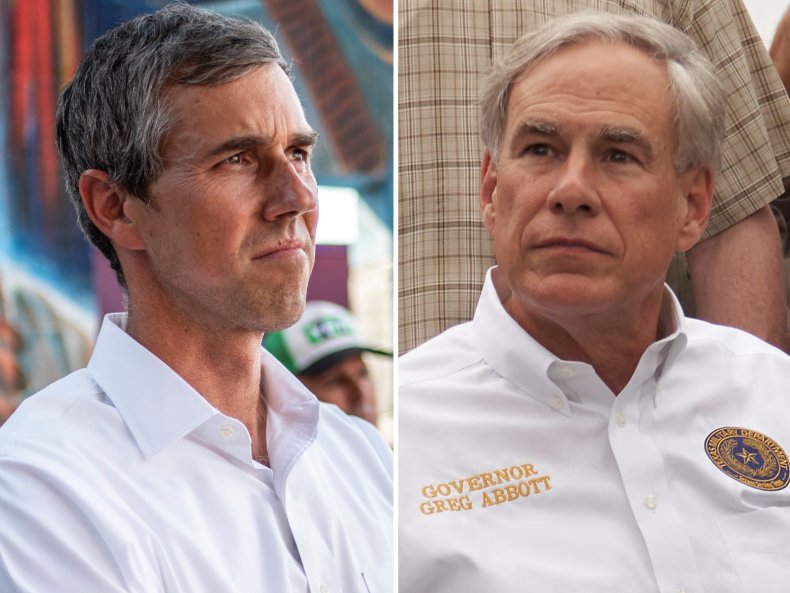 The Texas Democratic Party also criticized Abbott's apparent failure to deal with issues around the power grid following last year's major winter storm amid the latest energy conservation request.
"Greg Abbott had the chance to #FixTheDamnGrid after Winter Storm Uri, but he chose to bail out his buddies instead," the party tweeted. "So, now we've got a failing power grid in 100+ degree heat and with expected rolling blackouts across TX over the next 3 days."
Newsweek has reached out to Abbott for comment.
ERCOT previously asked Texans in May to conserve power during a heat wave that coincided with six power plant outages.
The issues occurred just two months after Abbott assured residents that the power grid is "more reliable & resilient than ever" after Texas experienced another winter storm.
Around the same time, O'Rourke condemned the governor on his "Keeping the Lights On" tour aiming to remind voters of the major outages seen in February 2021.
"We will lose power again in this state if we have another severe weather event, because we are not ready," O'Rourke said, according to the San Antonio Express-News.