Texas District Attorney Seeks Adult Trial Against 'Affluenza Teen' Ethan Couch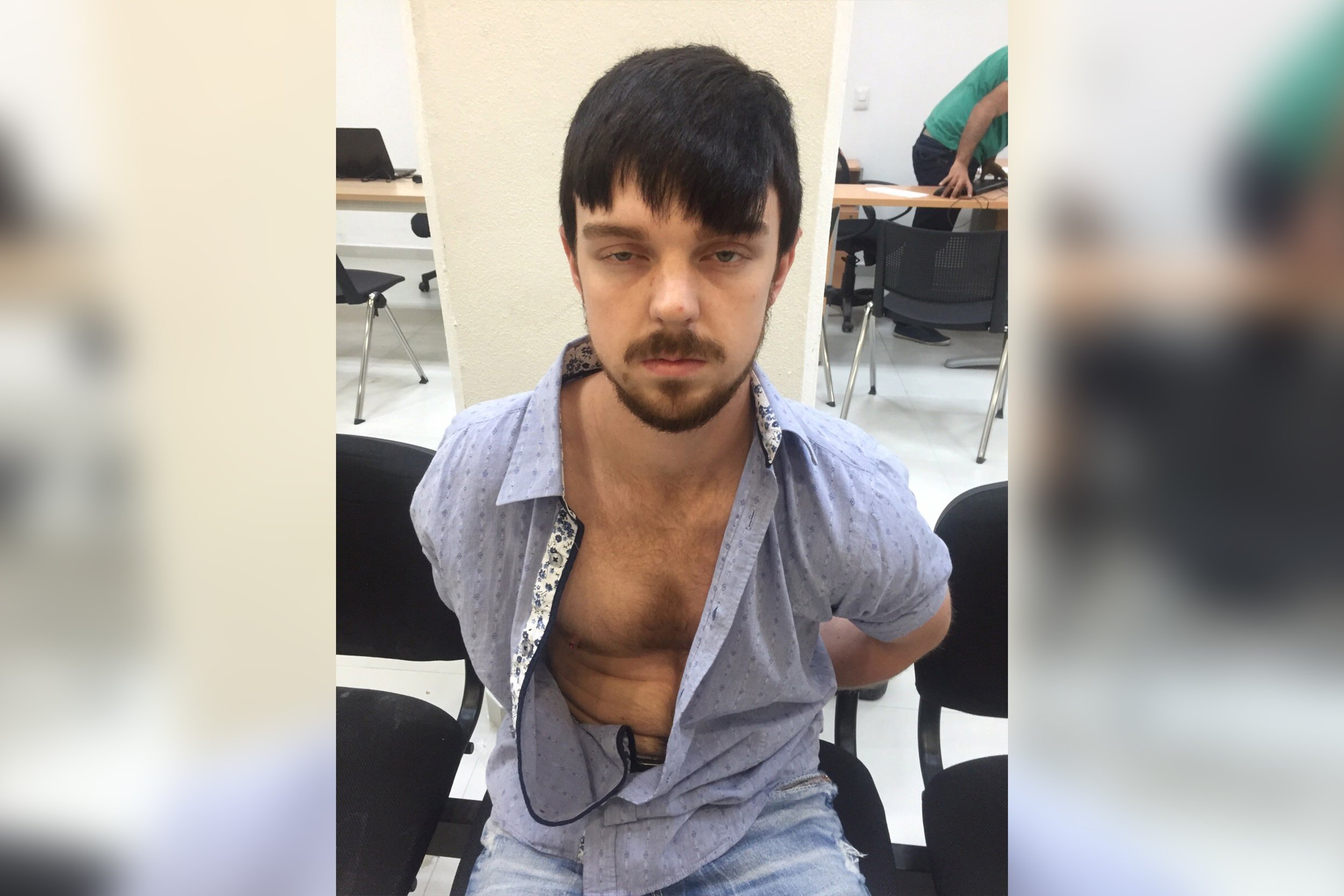 A Texas district attorney will be seeking an adult trial against the so-called "affluenza" teenager who was captured with his mother Monday night in a Mexico resort town after disappearing earlier this month.
Ethan Couch, who in 2013 was sentenced to 10 years of probation for killing four people in a drunk-driving crash, was declared missing earlier this month after he didn't check in for a regular meeting with an officer. Mexican authorities captured 18-year-old Couch and his mother, Tonya, at a beachside resort town in Puerto Vallarta on Monday.
Couch was 16 when he lost control of his pickup truck and killed four pedestrians in the June 2013 crash. Officials said his blood-alcohol level was three times the legal limit. He gained national notoriety when a defense expert argued that the coddled teen was irresponsible because of his privilege, using the now-famous term affluenza to describe his so-called condition.
If authorities continue to treat Couch as a juvenile, his maximum sentence will be four months of confinement, Tarrant County District Attorney Sharen Wilson said Tuesday morning during a press conference.
"That, in my opinion, is not a sufficient punishment for the taking of four lives," she said. "Our request of the court is going to be to transfer his probation to the adult court."
In an adult system, she added, authorities "no longer [would] have to be concerned about the best interests of the child."
Law enforcement officials on Tuesday said they don't know where Couch and his mother are being held, nor whether his father was involved in the disappearance. But there is evidence Couch and his mother held some sort of gathering before they disappeared.
"I'd like for him to be held accountable, as I've said all along," Tarrant County Sheriff Dee Anderson said during the press conference. "I would like to see him be put in an adult prison."
Earlier on Tuesday, authorities released an updated mug shot of Couch, who appeared with dyed black hair that differed from the blond hair he had in photos taken of him during his trial in 2013.
Officials had issued a warrant for Couch earlier this month on all relevant national databases. A Texas sheriff said Tuesday that an arrest warrant will be issued for Tonya Crouch, who was listed as a missing person, on charges of hindering and apprehension. The U.S. Marshals Service tracked down Ethan Couch with electronic surveillance, including monitoring a cellphone authorities believed was linked to the teenager, an official told CNN. The Marshals Service then alerted Mexican authorities, who detained Couch and his mother.
Authorities said they believe the pair drove a black 2011 Ford F-150 pickup truck with a Texas license plate over the Mexican border.
Once Couch is returned, a judge will lead a detention hearing to decide whether he should be held in a juvenile facility or be transferred to adult jail, Wilson said.
This is a developing story and will be updated as more information becomes available.