These Texas Good Samaritans Are Helping Out Those in Need Amid Deep Freeze
From owners turning their stores into warming centers, to a mystery man handing out $20 bills to shoppers in Houston, when faced with a crisis that has left 24 in the state dead, and millions without water and electricity, Texans have instinctively turned to helping others.
One such figure is Raymond Garcia of Houston, Texas, who, upon realizing he had no power at home, decided to use his time helping others.
He has been visiting people in his local community, helping with tasks such as fixing burst water pipes.
"I'm just trying to help the Houston community," he told ABC13. "If I can help anyone else in my close range I will. I'm getting calls from anywhere: Dallas and all them. If I could travel out there to help them I would."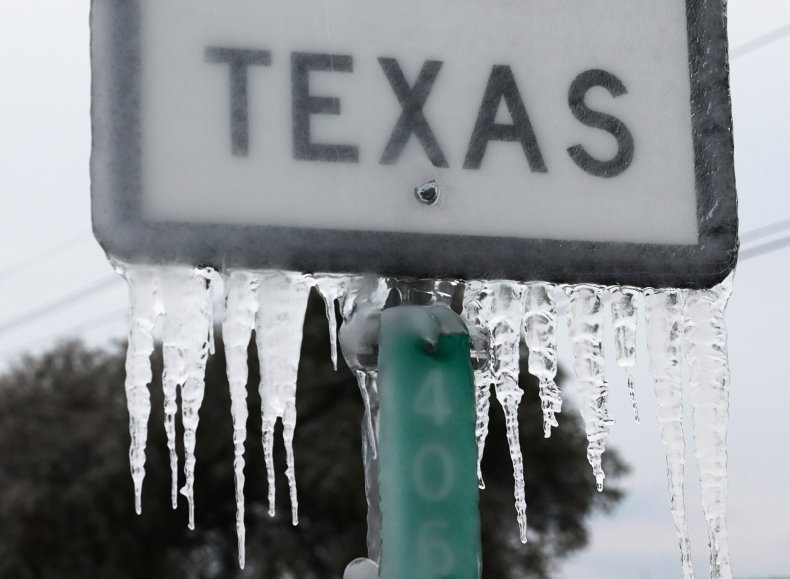 Garcia said he was inspired by the teaching of his mother, who died recently from COVID-19.
"My mom always taught me, if you help and you give to people, God will always bless you," he said. "And you know what, I've been blessed."
When Garcia's mother's funeral was postponed, he spent Wednesday helping where he could.
Houston resident Max Bozeman II, who was diagnosed with cancer during the pandemic, knew first-hand the importance of asking for help in difficult times.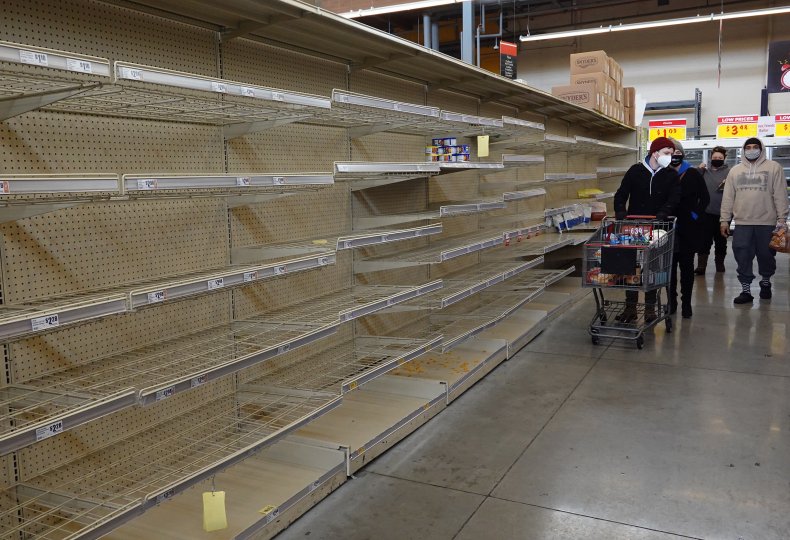 After posting to Instagram saying he would give out $100 to ten people who needed the money for groceries, he received a deluge of messages.
He ended up hanging out 70 gifts of $100 each and says he's prepared to part with as much as $10,000.
"We're going through so much as a city," Bozeman told ABC13. "And we've come out of it. Because tomorrow is always good.
"Next time, when we go through something, we can look back at this moment and say it was hard but we preserved and we got through it so we can get through it again."
On Thursday, Jason Spenser, the Public Affairs Director for the Harris County Sheriff's Office tweeted about another remarkable character, a man dubbed a food 'angel'.
When electricity outages meant the Foodarama near 18th Street and Ella Boulevard could no longer accept credit and debit card payments, the unidentified man began handing out $20 bills to people waiting in the line.
Spenser estimated the man, who did not want to be photographed, handed out a total of $500.
In Elgin, Texas, Monica Nava, owner of the Chemn Cafe, put in a big order just before the storm hit. Rather than see perishable items go to waste, she boxed them up with shelf-stable good into care packages estimated to have a value of $25 each.
She gave the packages out to in-need members of the community and asked for those who could afford it to pay a donation.
"This is record-breaking weather and if you're from here you just don't know what to expect and it made me think some people are not prepared," she told local news outlet KXAN.
In San Antonio, one good Samaritan at the Martini Ranch bar put on a free grill complete with lobster bisque for anyone in need of a meal.
"Just grilling away out front to provide some people with a free hot plate," he said in a social media post. "Stay safe out there San Antonio."
In Austin, Chelsea Timmons was making her last food delivery of the day, when her car got stuck on the frozen driveway of Nina Richardson and Doug Condon after sliding on am incline and hitting a bush.
Timmons had planned to return home to Houston after making the delivery, but after when she called AAA, all their tow trucks were busy responding to emergencies.
Richardson and Condon instead offered her their guest room, and on Thursday Timmons had spent five nights there.
"They have not only helped me through the base of the storm, but since I haven't been able to make it back home they pretty much won't let me go," Timmons said, adding she could probably only spend one more night with the couple as she had to return to Houston.
In San Antonia, Bonnie Valdez posted to Facebook to say that she had found around $620 put through the door of her store after leaving a stack of around 140 water bottles outside of her store overnight for people to take.
"I was like wow," she wrote. "My store made 620 dollars when it was closed."
Another Houston hero is Jim McIngvale, better known locally as Mattress Mack. McIngvale opened two of his furniture stores to be used as warming centers.
He urged extreme caution for those travelling to the showrooms, and said COVID-19 protocols would be followed, including mask-wearing, and food would be provided.
"Anybody who needs it—whether they're homeless, whether they lost power, whether it's just wanting to come in and get something to eat—anybody wants to come in, we're here for them," McIngvale told ABC News. "We all have a responsibility for the well-being of the community."
McIngvale is no stranger to helping others—during Hurricane Harvey in 2017, he turned over some of his stores to be used as evacuation centers.
Texas remains embroiled in the worst winter storm to strike the Lone Star State in decades. While power has been restored in nearly two million homes, Texas Gov. Greg Abbott warned residents "are not out of the woods" yet. Temperatures were reported to be well below freezing levels across the state, while a winter storm and food supply chains disruptions threaten south central Texas, the Associated Press reported Friday.