Texas Republican Party Chairman Allen West, a 60-year-old former Army lieutenant colonel, did 30 pushups at a press conference outside the state capitol on Wednesday. The pushups occurred near the end of the event, which was to discuss the state's new abortion and anti-transgender bills.
West initially challenged a CBS Austin reporter who showed up late to the event to do 30 pushups in order to make up for his tardiness. After the journalist declined, West did the pushups himself. The crowd counted along and then cheered after he completed them in roughly 22 seconds.
At the conference, West praised state congressional Republicans for pushing bills criminalizing abortion and medical treatment for transgender minors.
The abortion bill would ban abortions after six weeks, a period of time in which most women don't even realize they're pregnant. The bill contains no exceptions for rape or incest. It also allows anyone to sue any person who "aids and abets" an abortion, including rideshare drivers and money lenders who unknowingly help women obtain an abortion, according to NBC News.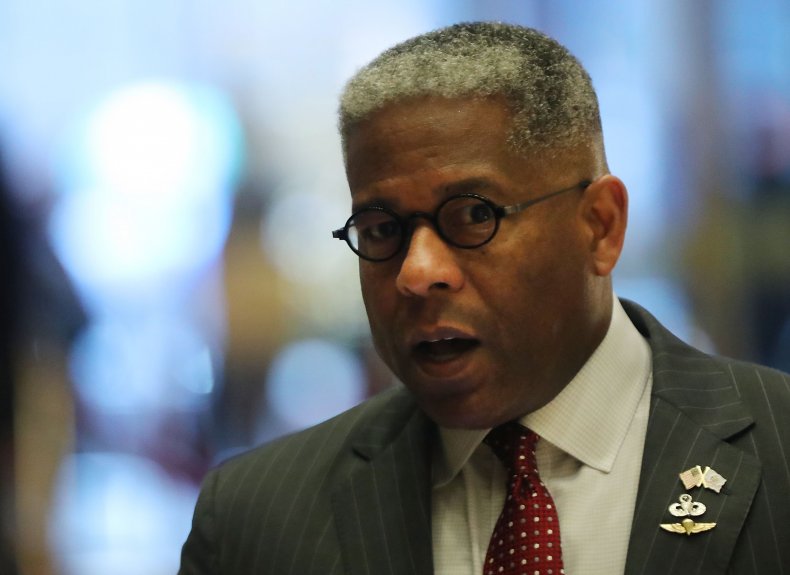 One of the anti-transgender laws introduced by state Republicans would re-define child abuse to include the providing of puberty-blocking medications, hormone therapy or surgical treatments to a transgender person under the age of 18.
Numerous studies have shown that trans-related medical care significantly reduce mental anguish and suicide attempts among trans youth. The GOP bill and others like it attempt to insert legislators into private, medical family matters for the sake of scoring cheap political points, Gillian Branstetter, a spokesperson with the National Center for Transgender Equality, told Vice.
West said that state Republicans were ready to defend the laws in court if they faced any legal challenges after being signed by the state's Republican Governor Greg Abbott.
"We have to... not have activist judges and not have people who bring these frivolous lawsuits, because either we stand by the rule of law or we don't," West said, according to The Texan. "We cannot be ruled over by these people in the black robes."
In 2020, West and the Texas GOP sued Governor Abbott for extending early voting. In April, West spoke at the For God & Country Patriot Roundup, an event organized by a QAnon conspiracy theorist. The FBI has listed QAnon as a domestic terrorist threat.
West is also known for making inflammatory comments. In 2014, called himself a "modern-day Harriet Tubman." He referred to himself as the Civil War-era runaway slave-turned Union military leader because he chose to become a Black Republican rather than joining the Democratic Party.
That same year, West said that military generals should defy the orders of then-President Barack Obama. In 2014, he also called gay marriage an "oxymoron" that would "destroy society."
Newsweek contacted the Texas Republican Party for comment.