Beto O'Rourke Breaks Fundraising Record in Troubling Sign for Greg Abbott
Texas Democratic gubernatorial candidate Beto O'Rourke showed he can fight Republican incumbent Governor Greg Abbott on the fundraising front with a Friday announcement from his campaign that he possibly set a fundraising record.
O'Rourke's campaign said he had raised $27.63 million from late February through June. That number currently represents a record for the most amount of money ever raised in a campaign finance reporting period for someone seeking a state position in Texas, according to The Texas Tribune. However, Republican incumbent Governor Greg Abbott, who has historically brought in large amount of donations, has yet to announce the amount of funds his campaign raised during the same period. Both campaigns have a Friday deadline to formally report their latest round of campaign finances to the Texas Ethics Commission.
"I'm grateful for everyone who helped us raise $27.63 million in just over four months as we support the powerful work of our organizers and more than 78,000 volunteers," O'Rourke said in a statement forwarded to Newsweek from his campaign.
O'Rourke has also been closing the gap with his rival in recent polls. In a Quinnipiac University poll in December, Abbott led O'Rourke by 15 percentage points, with 52 percent of Texas voters favoring him to 37 percent who supported O'Rourke.
Last month, a Quinnipiac poll found Abbott's lead cut to five percentage points, 48 percent to O'Rourke's 43 percent. Those numbers align with the findings of a University of Houston's Hobby School of Public Affairs poll released on Tuesday. That poll found Abbott leading 49 percent to 44 percent among likely voters in the state.
Another poll released in June by the University of Texas at Austin indicated that many voters are unhappy about Abbott's response to the May 24 mass shooting at a school in Uvalde, Texas. Thirty-six percent of respondents in the survey said they approved of the governor's response, while 45 percent said they disapproved.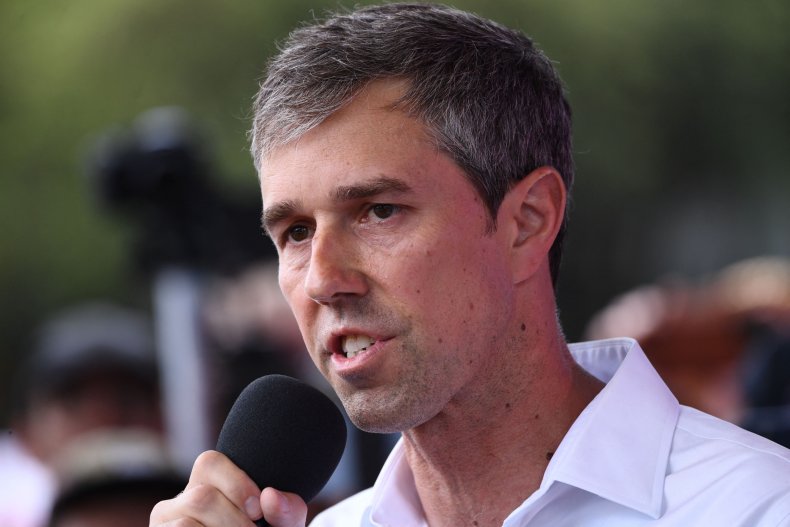 Prior to the latest fundraising news from O'Rourke, Abbott held a large cash-on-hand advantage over his Democratic opponent. The last report, released in February, showed Abbott had $49.8 million on hand, compared to O'Rourke's $6.8 million. O'Rourke's campaign has not disclosed his current cash-on-hand.
In the press release about O'Rourke's $27.63 million haul, his campaign said that more than 98.9 percent of the over 511,000 contributions during the February to June period came from online donations. The average contribution was $54.
O'Rourke has recently been hitting out at Abbott after the state's principal power supplier, the Electric Reliability Council of Texas (ERCOT), requested the public cut down on its energy use as the state goes through a heat wave.
"The governor of the 9th largest economy on earth—the energy capital of the world—can't guarantee the power will stay on tomorrow," O'Rourke tweeted on Sunday. "We need change."
Newsweek reached out to Abbott for comment.