Texas Lawmaker Rips GOP Candidate's 'Hateful' Comments on Chinese Students
Democratic lawmaker Gene Wu on Friday slammed Shelley Luther, a Republican candidate for the Texas House of Representatives, for stating that Chinese students should be "banned" from Texas universities.
"Luther's statements are ignorant, hateful, and incite violence against not only Chinese Americans, but all Asian Americans," wrote Wu, who serves in the Texas House, in a statement issued Friday. "To casually conflate all Chinese students in America with actual registered members of the ruling party in the People's Republic of China is not only ignorance of an extreme nature, it is also the type of rhetoric that drives anti-Asian hate crimes."
Wu said that Luther's "racist" comments not only target Chinese nationals studying in the U.S., but also label anyone who "looks or sounds vaguely Asian as a potential enemy."
Luther wrote in a since-deleted tweet: "Chinese students should be BANNED from attending all Texas universities. No more Communists!"
Wu demanded that Luther apologize for her remarks and urged her to prove that she understands "the harm she has caused."
In a response to his statement, Luther, who owns a hair salon in Dallas and famously defied COVID restrictions, tweeted Friday that the Democrat is "simping for the CCP," referring to the Chinese Communist Party.
"It doesn't surprise me that a socialist Democrat who doesn't show up to work thinks the position that Communist Chinese citizens should not access taxpayer funded state institutions is racist. Texas Republicans agree with me on this," she tweeted on Friday night, calling Lu an "enemy of the people."
On Wednesday, Luther, who will run against Republican Rep. Reggie Smith in the March primary, called for the prohibition of "CCP members" from schools in other tweets that apparently referred to Chinese nationals.
"It's common sense: CCP members should not have access to our schools," she wrote in one tweet.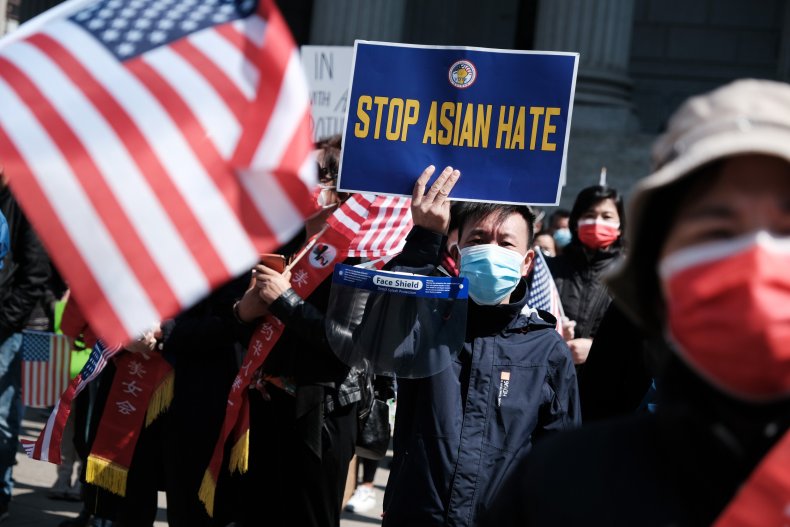 Her comments come amid a rise nationwide in anti-Asian hate crimes, which increased by over 73 percent last year, NBC News reported, citing FBI data.
Luther was sentenced to jail in 2020 for defying COVID lockdowns by keeping her salon open despite an executive statewide order to shut non-essential businesses.
A Texas judge sentenced her to seven days in jail after she refused to apologize for "being selfish" for continuing her business operations early on in the pandemic. However, the state's supreme court countered that sentence and ordered Luther's release after two nights.