Texas State Representative Drew Springer won a state Senate runoff on Saturday against Shelley Luther, a Dallas hair salon owner who defied coronavirus restrictions.
Springer, who was backed by Republican Texas Governor Greg Abbott, won 56.45 percent of the votes in the state's Senate District 30, while Luther collected 43.55 percent of the votes.
In a statement following his victory, Springer said he is "honored that the citizens of Senate District 30 have entrusted me with this position," and thanked the volunteers that aided his campaign.
Abbott congratulated Springer on his "overwhelming victory" in a tweet posted Saturday night.
"Congratulations to Drew Springer on the overwhelming victory tonight for Texas Senate District 30," wrote Abbott. "We look forward to working with you to secure our border, support police, protect unborn, cut taxes, safeguard 2nd amendment rights, fund schools and open up businesses in Texas."
Texas's large Senate District 30 encompasses Archer, Clay, Cooke, Erath, Grayson, Jack, Montague, Palo Pinto, Parker, Wichita, Wise and Young counties, as well as portions of Collin and Denton counties.
Springer has served as a member of the Texas House from the 68th district since 2013. He will fill the seat previously held by Pat Fallon, who left for Texas's 4th congressional district. John Ratcliffe had filled that role before joining the Trump administration in May as director of national intelligence.
Luther announced her state Senate run in August after she made headlines for refusing to shut down her salon in North Texas during the early stages of the pandemic.
A Dallas judge sentenced her to seven days in jail and $7,000 in fines for contempt of court for violating a temporary restraining order. However, the state's supreme court intervened and ordered Luther's release after just two nights.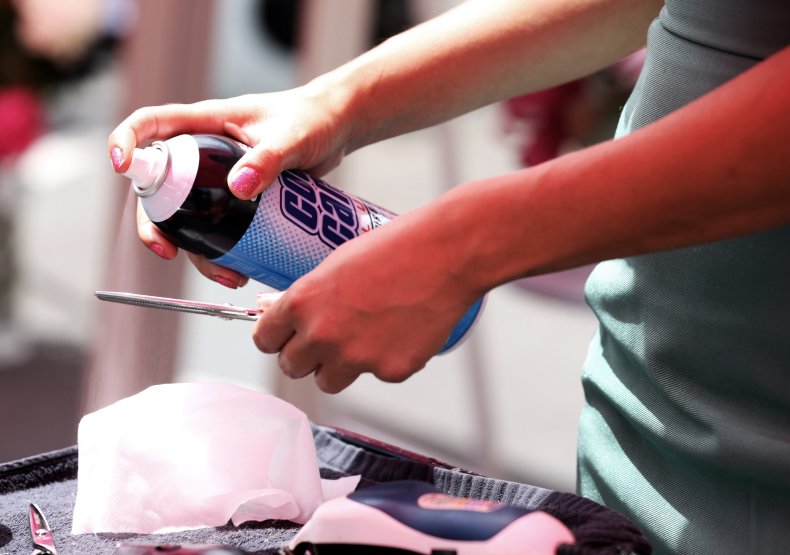 A GoFundMe campaign raised over $500,000 for Luther in May. Republican Senator Ted Cruz also supported Luther by visiting her salon over the summer.
"Thank you to Shelley Luther and the team at Salon a la Mode for giving me my first haircut in 3 months & more importantly for standing up for liberty and common sense," Cruz tweeted in May.
"Your courage helped pave the way for more Texas businesses to re-open & for more people to get back to work today," he continued.
Newsweek reached out to Luther and Springer, but didn't hear back in time for publication.