Texas Lt. Gov Refuses to Take Fauci's Advice As Cases Spike, Says He's Been 'Wrong Every Time'
Lieutenant Governor Dan Patrick of Texas completely dismissed Dr. Anthony Fauci's advice on how to handle new surges in coronavirus infections, saying that the public health official has been "wrong every time."
"Fauci said today he's concerned about states like Texas that 'skipped over' certain things. He doesn't know what he's talking about," Patrick told Fox News host Laura Ingraham in a Tuesday evening interview. "We haven't skipped over anything. The only thing I'm skipping over is listening to him."
"He has been wrong every time on every issue. I don't need his advice anymore," Patrick said.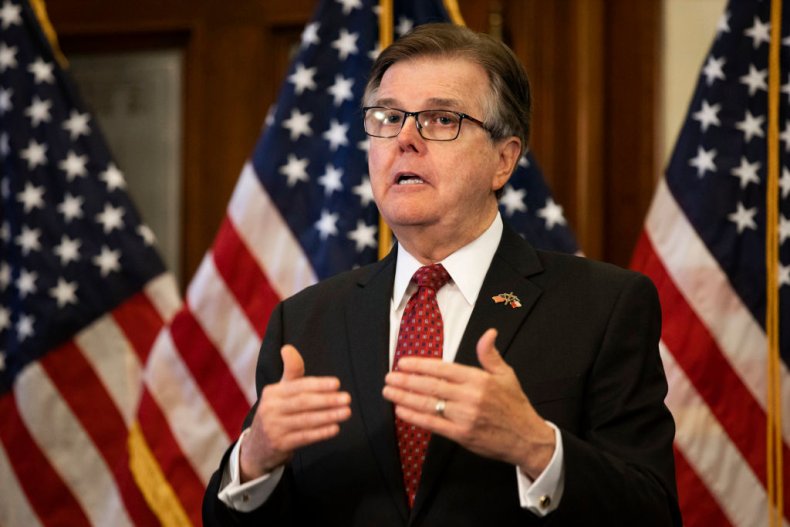 Fauci serves as the director of National Institute of Allergy and Infectious Diseases (NIAID) and as a key member of the White House Coronavirus Task Force. Newsweek reached out to the NIAID for comment, but the institute did not respond by the time of publication.
The public health official testified before the Senate Health, Education, Labor and Pensions Committee on Tuesday, giving a stark assessment of the U.S. response to the ongoing pandemic as new infections have surged to record highs over the past week.
"We are now having 40-plus thousand new cases a day. I would not be surprised if we go up to 100,000 a day if this does not turn around and so I am very concerned," Fauci warned. He pointed out that about half of the new cases across the country have been in Texas, California, Florida and Arizona.
"We've got to make sure that when states start to try and open again, they need to follow the guidelines that have been very carefully laid out, with regard to checkpoints," the NIAID director said. "What we've seen in several states are different iterations of that, perhaps maybe in some, going too quickly and skipping over some of the checkpoints."
Although Patrick and others may be skeptical of Fauci, polling has consistently shown that the majority of Americans approve of the public health official and trust his advice. Polling published Wednesday morning by Morning Consult and Politico showed that 62 percent of voters believe Fauci has done a "good" or "excellent" job. Comparatively, only 34 percent say the same of Trump, while 49 percent say the president has done a "poor" job and another 11 percent rate the president's response as "just fair."
Patrick has been highly skeptical of advice from leading public health officials about how to respond to the pandemic the past few months. He repeatedly voiced his opposition to lockdown measures which were implemented across the country, including in his state. The GOP lawmaker drew substantial controversy after he suggested in late March that elderly people were willing to risk their lives for the good of the economy amid the pandemic.
"No one reached out to me and said 'as a senior citizen, are you willing to take a chance on your survival in exchange for keeping the America that all America loves for your children and grandchildren?' And if that's the exchange, I'm all in," Patrick told Fox News host Tucker Carlson at the time.
The Texas official said "there are lots of grandparents out there in this country, like me," noting that he wanted to "live smart and see through this, but I don't want the whole country to be sacrificed."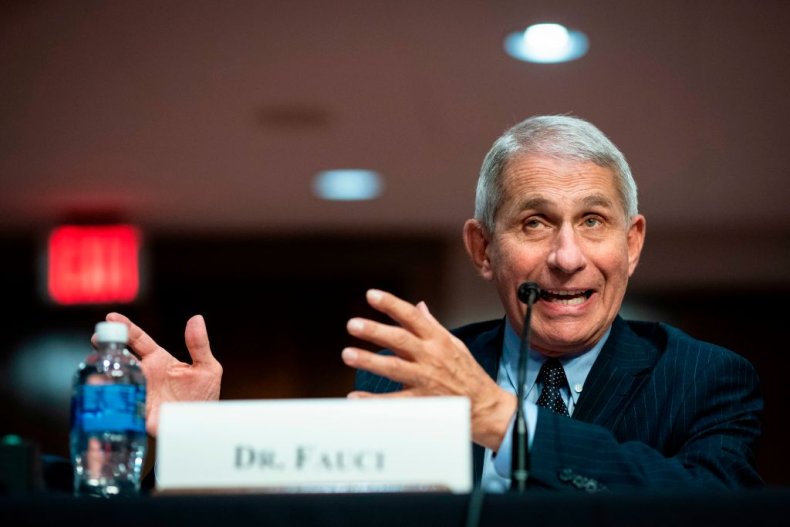 Patrick reiterated that position again in an April interview with Carlson. "There are more important things than living, and that's saving this country for my children and my grandchildren and saving this country for all of us," he said.
The lieutenant governor's latest interview remarks came as new confirmed cases of the virus have surged in his state, as they have across the country as well. On Tuesday, the U.S. reported a new record single-day increase in infections, confirming 48,365 nationwide, according to a tracker updated by The New York Times. Texas also broke a new single-day record, reporting nearly 7,000 new cases.
Meanwhile, the U.S. remains to be the country in the world with the highest number of novel coronavirus infections and deaths, making up roughly one-quarter of the global totals. As of Wednesday morning, the U.S. had reported more than 2.6 million cases and 127,461 deaths.