Texas Politicians Who Paid for Michelle Obama Book Tour Tickets With City Funds Resign After Backlash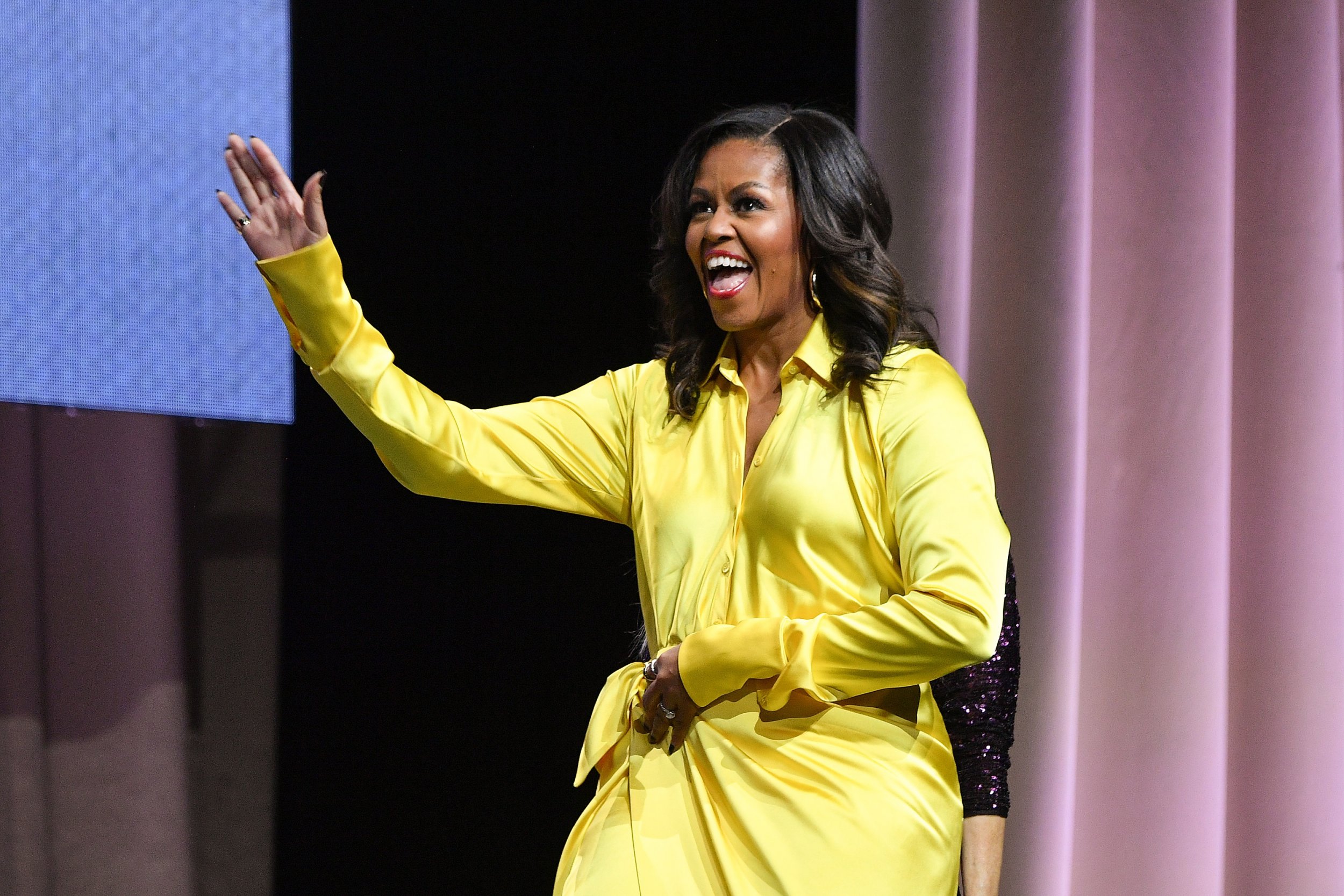 Two politicians in Texas who expensed tickets for Michelle Obama's book tour to public funds for the city they represented have quit amid a political backlash.
Forest Hill City Council Mayor Lyndia Thomas and Deputy Mayor Pro Tem Beckie Hayes paid back the money to the city's public relations fund—$545 a ticket for the Obama book event in Dallas—after criticism, WFAA reported.
Read more: Michelle Obama's fiercest attacks on Donald Trump in new book, from "misogynist" to "stalking" Hillary Clinton
But they rejected the allegation they had misused public funds for the expenses request, which was approved by the city manager, after questions were raised by an audit committee.
"[The fund] doesn't specify what we can do and where we can go," Hayes told reporters after a meeting at the city council, during which the pair resigned over the issue. "But it's set aside for us to go and learn and get involved."
Three council members accused Thomas of claiming other dubious expenses, such as school supplies and meals at Pappadeaux Seafood Kitchen and Texas Roadhouse, that were unrelated to their council duties, the Star-Telegram reported.
Thomas had requested three months to prepare a defense against the allegations.
"I am asking the council to pull the charges against myself and the mayor pro tem because we did not do anything illegally," she pleaded with the council, the Star-Telegram reported. "If you don't pull the charges, I ask that you give us a chance to prepare."
But the city council voted to go ahead with the hearings on Wednesday, during which she could have been removed from office or suspended, a decision that led to the resignations.
Hayes said she would not "leave my fate in the hands of other individuals" and so quit before the public hearing. "I am a woman of integrity, and the allegations, they have no substance. They are false," she said, WFAA reported.
Hayes and Thomas were elected in May 2017. Hayes became mayor pro tem in June the following year. Hayes and Thomas did not respond immediately to Newsweek 's request for comment.
Penguin Random House published former First Lady Michelle Obama's memoir, Becoming, on November 13. It sold over 2 million copies in North America in its first two weeks alone and went straight to the top of The New York Times Best Sellers list for hardcover nonfiction.
She embarked on a 10-city, 12-date U.S. bookstore tour before heading to Europe to tour there too.