Calling All Texans, You Can Now Get Paid $10K To Eat Tacos for a Month
Calling all foodies in the Lone Star state, a company is looking to pay one lucky person to eat tacos for a month.
The hungry applicant will get a tasty $10,000 to sample the Mexican staple throughout Texas, as Favor's official Chief Taco Officer.
The inaugural position is best suited to an "energetic, hungry, and social savvy" person who can share their passion for the dish.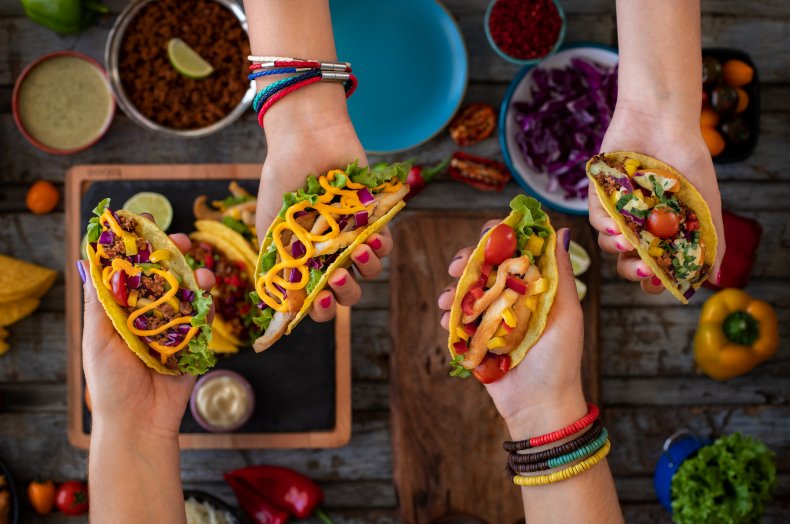 The role lasts from June until July, and Favor will foot the bill for all the meals, accommodation and transportation during the four-week stint.
Crucially, all the food will need to be delivered, and the Chief Taco Officer will also get a year's free delivery from Favor as well.
Explaining more about the role, the job ad says: "You'll drive city-to-city across Texas, enjoy the sights and eat tacos.
"As part of your search for the very best tacos you'll get tacos delivered by Favor from a variety of restaurants during at least two mealtimes (breakfast, and lunch or dinner) during your stay in each city to taste-test, review, and document your findings.
"Favor will provide all of your accommodations, including your hotel or Airbnb, your car, and wellness activities galore."
The Chief Taco Officer will spend two days in each city, and alongside sight-seeing and shopping, you'll have to share your culinary journey with a review, photos and a written journal entry, as well as posting online.
But the company confirmed: "No previous food critic experience required!" Although you should have a "curious palette."
Jag Bath, Favor CEO, said: "Tacos are one of the top favored foods across all of the cities we serve throughout Texas.
"The history and culture behind one of the most iconic foods in the Lone Star State vary from city to city, and we're excited for our new Chief Taco Officer to discover some of the best and most authentic tacos out there."
The position is open to any Texas resident over the age of 21. In order to apply, you'll need to send over a short video explaining why you'd be the perfect fit.
The deadline for applications is May 12, and to apply, click here.
Fast food is a big business in the U.S., with McDonald's the most popular chain out of quick service fast food restaurants, according to brand value in 2021, a Kantar survey found.
The Golden Arches topped the list with $154,921 million, followed by Starbucks with $60,267 million, and in third place is KFC with $18,189 million.