Texas Power Grid Failure Raises Questions for Greg Abbott
Texas Governor Greg Abbott once more faces tough questions after the recent power grid failure led to many in the state once again being left without electricity.
Some 400,000 homes out of 13 million in Texas had no power last week as a deadly ice storm hit the southern U.S.
Temperatures plummeted to as low as 29 degrees in south central Texas and reached lows of 27 degrees in the areas around Austin and San Antonio.
According to PowerOutage.us, a website that tracks electric customers without power, 66,788 people in Texas were without power as of Sunday morning.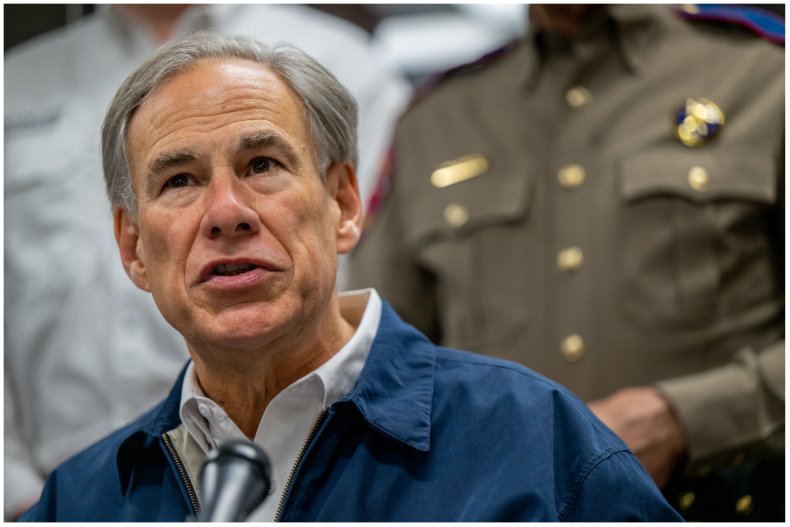 Arkansas and California suffered smaller power outages with 24,114 and 14,561 in each state respective being left without electricity.
Abbott issued a disaster declaration in Texas following the storm, acknowledging the power outages.
Abbott's declaration includes Denton, Hays, Henderson, Milam, Smith, Travis, and Willamson counties.
The governor said: "The State of Texas has provided all assistance requested throughout the severe weather this week, and we continue to ensure that communities across our state have the resources and support they need to recover from the winter weather event.
"Through this disaster declaration, we will be able to provide additional assistance to Texans and communities who have experienced property damage and localized power outages from this ice storm. Texans are encouraged to continue reporting damages to the iSTAT damage survey so we can meet all needs in the recovery process."
Texas operates an alternating current power grid that covers much of the state and stands as a separate grid.
This means that because it does not cross state lines, it is not subject to federal regulation. A downside is that it cannot receive electricity from neighboring states to support it if it fails.
The grid's vulnerability to extreme cold weather has led to calls for reform, including its weatherization.
But Abbott has faced numerous questions online over his handling of power grid problems in the state, most notably as a result of the deep freeze storm in 2021, which resulted in the deaths of hundreds of people.
On Twitter, Brandon Unger said: "Why doesn't the New England power grid go down when it is -30° outside, before the wind chill, but when it is 22° outside, the Texas power grid collapses?"
Dr. Mike Davis tweeted: "Given that Ted Cruz has been a Texas Senator for 10 years and Abbott has been Governor for eight years, shouldn't they have fixed Texas' 'power grid' by now ?"
Atkins Strategies principal Dante Atkins replied to Unger's question, saying: "It's a good question, but it's because when building the New England power grid, engineers knew it had to hold up in really cold weather, which is more expensive to do, but the Texas grid didn't plan for ice storms, and now Republicans refuse to spend money to harden it."
A spokesperson for Abbott told Newsweek: "The Texas power grid maintained ample supply throughout the winter weather this entire week. Any outages were due to local issues like fallen trees and downed power lines.
"The State of Texas remains in constant communication with local officials, emergency management personnel, and communities across the state and has provided all assistance requested throughout the severe weather.
"We continue working to ensure that Texans and their communities have the resources and support they need to recover from the winter weather event."
Update 02/07/23, 5:50 a.m. ET: This article was updated with comment from Abbott.