Texas Teen Still Has Coronavirus 54 Days Since Testing Positive
Novel coronavirus cases in Texas continue to emerge, approaching nearly 400,400, including a teenager in the city of Sugar Land, just southwest of Houston, who has reportedly been infected for nearly eight weeks since she first tested positive, Houston's ABC13 reported.
Jenny Nicolayevsky, a 19-year-old who has no underlying health conditions, according to her mother, first tested for COVID-19 on June 4 after experiencing severe headaches. She has continued to test positive for the virus since then, nearly two months later.
"I've had corona for 54 days. I don't know when it is going to end," Nicolayevsky told ABC13.
Nicolayevsky has taken three tests, two weeks apart since the beginning of June, all of which came back positive and her symptoms continued.
While she has never had a cough or a fever, her symptoms have included headaches, nausea, dizziness, pink eye and fatigue.
Most infected patients are expected to recover after around two weeks, but for some people the infection lasts beyond 14 days, according to the World Health Organization (WHO).
The Centers for Disease Control and Prevention (CDC) noted in a study reported on July 24: "COVID-19 can result in prolonged illness, even among young adults without underlying chronic medical conditions."
"Even among young adults aged 18–34 years with no chronic medical conditions, nearly one in five reported that they had not returned to their usual state of health 14–21 days after testing," the CDC said.
Nicolayevsky has not left her house since she tested positive, while her mother and brother, who have both tested negative, are also in quarantine.
Her mother, Karen Nicolayevsky, told ABC13: "I want people to know, number one, this is not a hoax.
"Number two, children do get it. The young adults do get it. And three, it doesn't just last two weeks. Here, that is not what happened, not what happened at all.
"Most people think it's [COVID-19] a cold or flu, and you get over it, but that's not the story in [Jenny's] case. This thing can keep going, and going, and going," her mother warned.
The CDC also noted in a report updated on July 22: "Available data indicate that persons with mild to moderate COVID-19 remain infectious no longer than 10 days after symptom onset.
"Recovered persons can continue to shed detectable SARS-CoV-2 RNA in upper respiratory specimens for up to 3 months after illness onset," the CDC said.
Back in May, the WHO noted: "A study of 9 COVID-19 patients with mild to moderate disease found no SARS-CoV-2 virus able to be cultured from respiratory samples after day 8 of symptom onset," in its updated guidance for releasing COVID-19 patients from isolation.
Newsweek has contacted the WHO, the CDC and the National Institute of Allergy and Infectious Diseases (NIAID) for comment.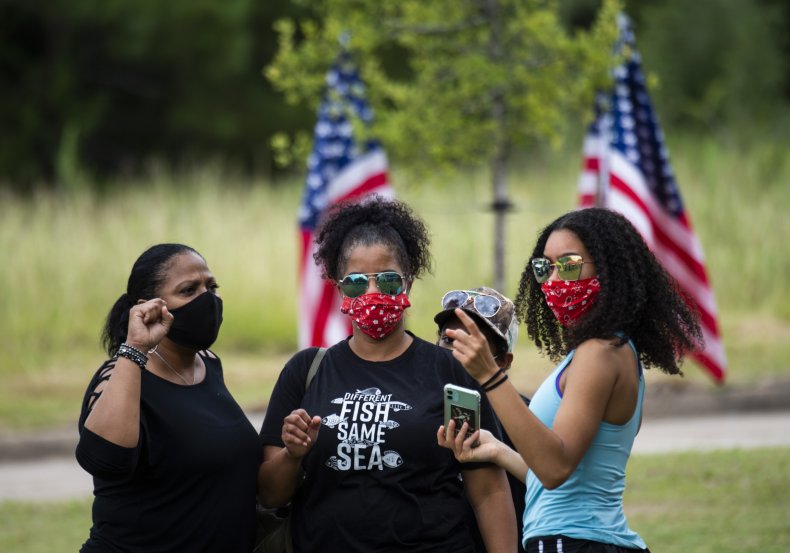 Back in April, a 17-year-old in Texas was reported to be the youngest COVID-19 patient in Dallas County, and potentially the entire state, to die from the virus, CBS Dallas Fort-Worth reported.
New cases of the virus in Texas have been mostly rising from around June 8, less than a week after the state entered its third phase of reopening on June 3. Last month, Texas Gov. Greg Abbott announced a pause on further reopenings following the recent surge in cases.
In the past week, Texas reported around 56,500 total new cases from July 21 to 27, a 23.6 percent decrease from the nearly 74,000 new cases reported from July 14 to 20, according to data from Johns Hopkins University.
Over 16.5 million people across the globe have been infected since the virus was first reported in Wuhan, China, including over 4.3 million in the U.S. More than 9.6 million globally have reportedly recovered from infection, while over 655,000 have died, as of Tuesday, according to the latest figures from Johns Hopkins University.
The graphics below, provided by Statista, illustrate the spread of COVID-19 cases in the U.S.