Texas Teen Took Rifle, Halloween Mask and 100 Rounds of Ammo to High School
A teenager armed with a semi-automatic rifle, 100 rounds of ammo, and an illegal club was sitting in his parked car outside a high school sports event in Rowlett, Texas. Now he's sitting in jail on a $1 million bond after a chance encounter with a patrolling police officer.
Diego Horta, 17, also had a Halloween mask and what officers believe to be hallucinogenic drugs in his car. Police searched the vehicle after Horta's rifle was spotted "in plain view" through the window, said a statement from Rowlett Police Department. He was arrested at the scene.
"There is no specific evidence at this time to substantiate beyond a reasonable doubt that the suspect was intending to do harm to anyone," Rowlett police said in its statement. "This investigation continues."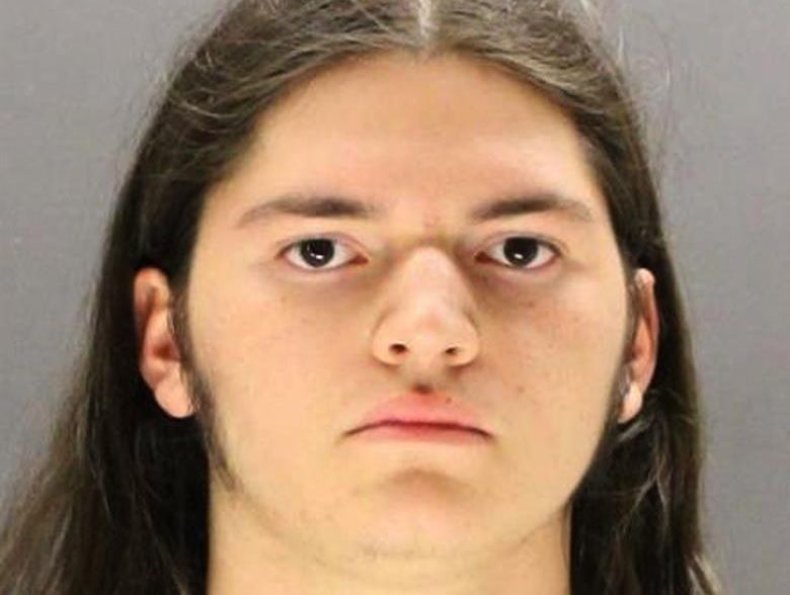 Horta, from the Dallas area, was charged with possession of a controlled substance and unlawful carrying of a weapon. He was also charged with possession of child pornography after a search of his cellphone discovered a suspicious image.
"We're glad that our officer encountered him early," Officer Cruz Hernandez of Rowlett Police Department told the Associated Press. "He had the weapon, ammunition and a mask...Whatever we prevented, the outcome was going to be bad."
The teenager, who was charged as an adult, was arrested while a basketball and soccer game were taking place at Rowlett High School, though students from the school were not taking part in the events, AP reported. Horta, who is home-schooled, just happened to be parked in a place that sits within the routine patrol area of Rowlett police.
The FBI is assisting with the investigation.
Schools across the U.S. are on high alert following the Parkland school shooting in Florida on Valentine's Day. Nikolas Cruz, 19, is accused of murdering 17 students and teachers at the Marjory Stoneman Douglas High School. He is alleged to have entered the school armed with an AR-15 rifle before opening fire. Cruz is awaiting trial.
The Parkland school shooting reignited America's gun control debate. President Donald Trump called for more teachers to be armed in schools in response to the latest tragedy. But others, including many of the surviving Parkland students, are demanding much stricter gun laws instead.