Texas Tornadoes, Oklahoma Flooding Last Night: Images Show Twisters in Panhandle and Floods in Tulsa, Latest Storm Warnings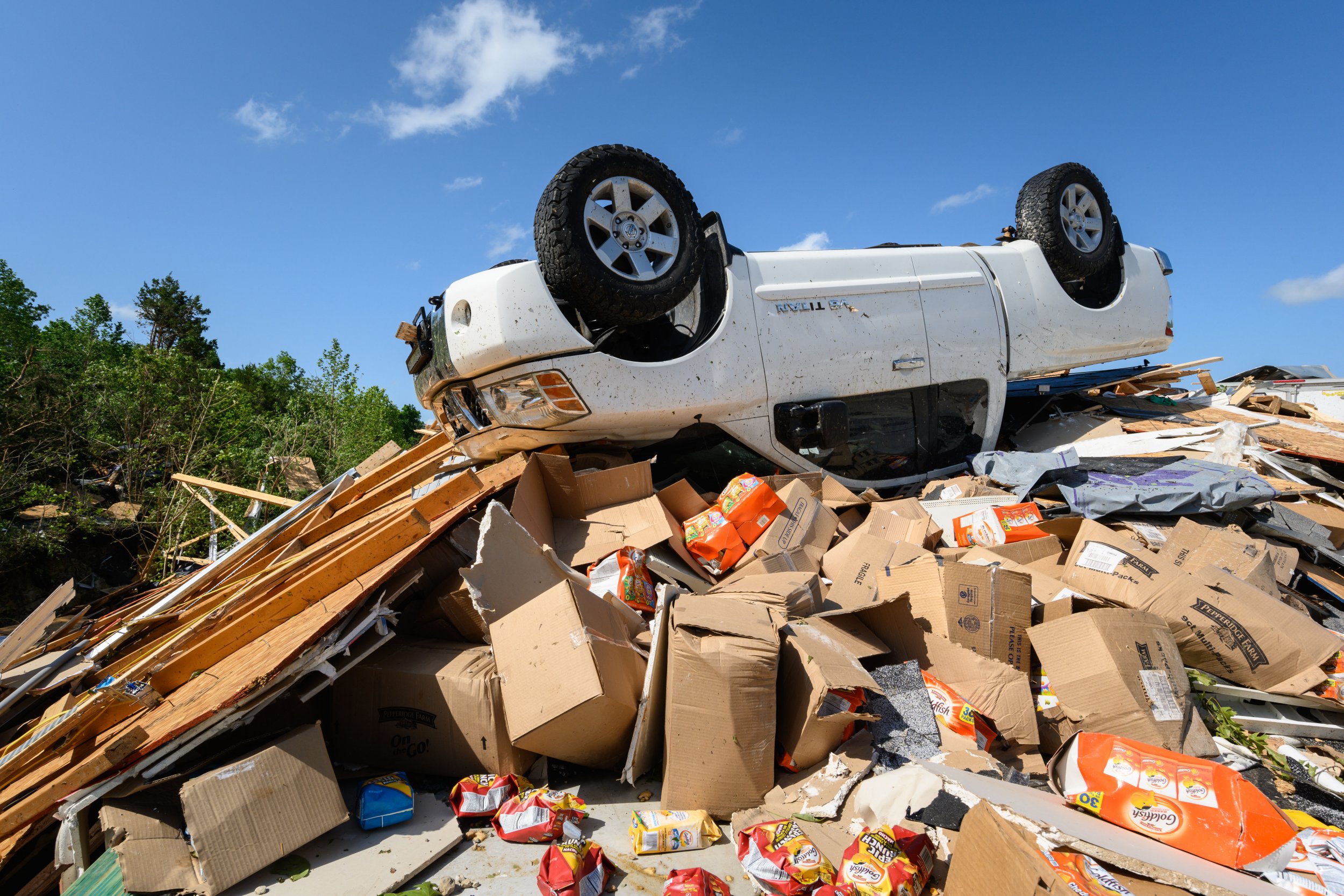 Severe weather warnings were active throughout the night in Texas, Kansas, Oklahoma and Nebraska from the National Weather Service (NWS), with social media users taking to Twitter to share pictures of tornados and floods.
At the time of publishing, Panhandle and Canadian in Texas had seen tornadoes and severe thunderstorms. Storm chasers shared videos and photography on Twitter showing tornadoes.
A tornado watch was issued for parts of Kansas and Nebraska by NWS until 8:00 a.m. CDT, as well as severe thunderstorm warnings for Concordia, Minneapolis and Clyde in Kansas until 3:00 a.m. CDT.
The NWS in Witicha said on Twitter: "Scattered thunderstorms may impact areas along I-70 and into portions of SC KS. Severe storms are possible with ping pong ball sized hail & 70 mph winds. A tornado cannot be ruled out as a Tornado Watch is in effect. This activity could continue into the early morning hours." There have also been flooding warnings in Harper County, Oklahoma until 6:15 a.m. CDT.
On May 23, storm chasers also caught a glimpse of a "violent" tornado in Beaver County, Oklahoma.
For the latest updates and storm warnings, check Newsweek's article: Illinois, Missouri, Texas Severe Tornado, Thunderstorms, Flash Flooding Maps Update: Major Disturbances Spread Across Midwest
The latest update from NWS says that "Strong to severe storms will be possible today [May 24] from western portions of Texas to southern portions of the Upper Great Lakes region."
Hail and tornadoes remain a possibility, with several flood warnings in place. "While flow across the Plains will exhibit at least some west-of-south orientation across much of the area, little veering with height is expected, which should limit tornado potential across much of the region, with large hail and locally damaging winds the main risks," NWS reported.
"Exceptions would be near any possible remnant convective circulations, and also over the upper Midwest region (parts of the Iowa/southern Wisconsin/northern Illinois vicinity) near the weak warm front. Resulting, more favorable low-level directional shear suggests slightly greater risk for a couple of tornadoes across these areas."
These warnings come after devastation in Jefferson City and Carl Junction in Missouri on May 22 overnight, with tornadoes killing three people. According to the National Oceanic and Atmospheric Administration (NOAA), there were 12 reported tornadoes in the State.
NWS said that a "violent tornado" ripped through Missouri's capital Jefferson City at around 11:45 p.m. local time on May 22, causing extensive damage to the area, with the Missouri State Department confirming the deaths of three people. It was also believed that the tornado might have trapped some people in their houses.
Overnight on Thursday, tornadoes were sighted at Follett, Texas. Storm chasers shared two videos of a dark tornado and thunderstorm taking over the horizon as they drove behind it.
​
Flood waters claimed a house along the Cimarron River in Twin Lakes, Oklahoma, on Wednesday, with more homes feared to be in danger as flood waters surge.