Pregnant Mother Vaccinated As Her Husband Fought Losing Battle With COVID
A woman in Texas has spoken of the mixed emotions she felt giving birth soon after her husband had died of COVID-19, and expressed gratitude that she was able to get vaccinated while pregnant.
The experience of Maria Garza, from Leander, comes as medical experts encourage pregnant women to get the vaccine because of complications if they catch COVID-19 before they reach full-term, such as premature births and emergency C-sections.
Garza caught COVID last year and had only mild symptoms so when her husband tested positive on February 5, while she was five months pregnant, she expected he would recover as she did.
However, he deteriorated very quickly and went from having trouble breathing, especially at night, to being unable to walk. He was then hospitalized and put on a ventilator. "It was a very, very fast progression of disease there," Garza told KXAN.
She got her vaccine while she watched her husband unsuccessfully fight for his life. "He should have had a short disease, and he didn't," she told the network.
"Any pregnant woman out there, as a mom, what you want to do first and foremost is to protect your children, and I was able to do that with the COVID vaccine," she added.
The joy of the birth of her son was tempered by her husband's death in May, "It was so bittersweet," she told KXAN, "Feeling his presence there was special."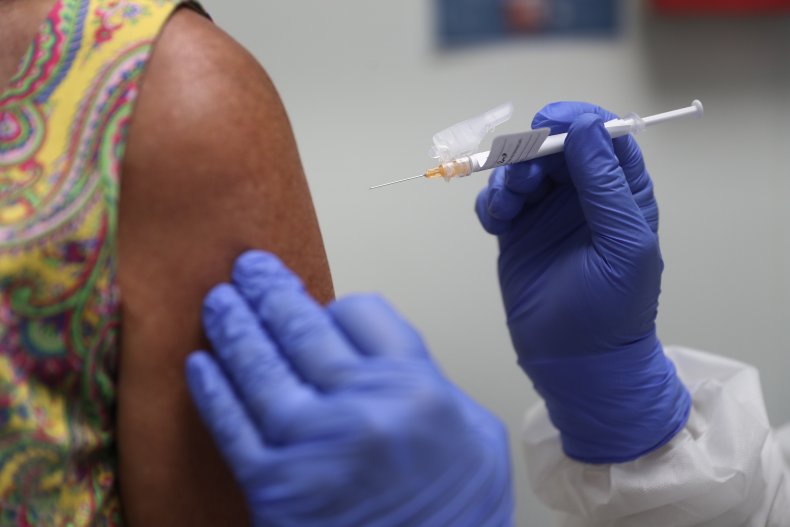 John Thoppil, a doctor at River Place OB/GYN, delivered her baby. Also president of the Texas Association of Obstetricians and Gynecologists, Thoppil told KXAN that pregnant women "are certainly at a very high risk of getting sick, sicker than the general population if they contract COVID."
As the Delta variant gallops through the country, guidelines from the Centers for Diseases Control and Prevention (CDC) say that "pregnant and recently pregnant people are more likely to get severely ill with COVID-19 compared with non-pregnant people."
It said that pregnant women can get a vaccine which "can protect you from severe illness from COVID-19."
Meanwhile, earlier this month, an updated advisory from the American College of Obstetricians and Gynecologists, (ACOG) said that pregnant women should have access to the vaccine.
Although pregnant women were not included in clinical trials of any of the vaccines currently available, studies are underway. Research has shown that the Moderna and Pfizer COVID-19 vaccines pose no increased risk for miscarriage, premature births or other complications.
"ACOG recommends that COVID-19 vaccines be made available to pregnant individuals," the advisory states.
"Obstetrician-gynecologists and other women's health care practitioners should lead by example by being vaccinated and encouraging eligible patients to be vaccinated as well," it added.