Texas voters would be more likely to vote for actor Matthew McConaughey than Democrat Beto O'Rourke in the state's upcoming gubernatorial race, according to a new poll.
A survey released Sunday by The Dallas Morning News and the University of Texas at Tyler found that among a general population of voters, Texans would choose McConaughey over O'Rourke by nearly 2-to-1. In total, 49 percent of all voters said they favored the film star, while just 27 percent said they would support O'Rourke.
McConaughey has not yet said whether he will run for the office in 2022 or even what political affiliation he would choose, but the actor has been dropping heavy hints throughout the past year. Meanwhile, O'Rourke, a former three-term member of the House of Representatives from El Paso, announced his run last week.
Nonetheless, McConaughey, a self-described "statesman-philosopher, folk-singing poet," has continually fared well in recent polls, suggesting that he may be able to put up a tough fight against both O'Rourke and GOP Governor Greg Abbott.
In a hypothetical three-way contest, the new poll found that while Abbott remains the leading choice with 37 percent of the vote, McConaughey came in second with 27 percent, while O'Rourke had 26 percent. Overall, 40 percent of voters said they would like to see McConaughey run for office, compared with 33 percent who said otherwise.
In a similar poll conducted in September, 44 percent of voters said they would choose McConaughey if he went head-to-head with Abbott, who received 35 percent of the vote in that scenario. A majority of supporters of the Dallas Buyers Club and True Detective star cited his honesty and ability to "tell it like it is."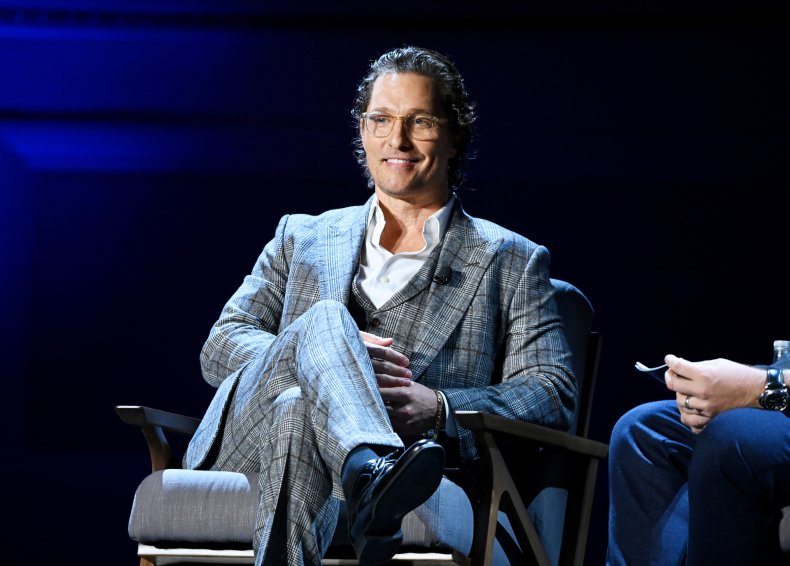 The 51-year-old actor has just three weeks to enter the race before the candidate-filling period ends on December 13, according to the Morning News. But while his polling appears strong among a wide range of Texas voters, some analysts have expressed skepticism about whether he will run.
"He appears to be simply enjoying the publicity. It doesn't work that way. He needs to pick a party," said Gilberto Hinojosa, chair of the Texas Democratic Party, according to the Los Angeles Times. "Nobody knows what this guy stands for."
UT-Tyler political scientist Mark Owens, who directed the most recent poll, said that if McConaughey were to enter the race, he would likely be "more on par with Beto O'Rourke than Governor Abbott."
"Even if McConaughey delays a start in public service, both Abbott and O'Rourke have become the face of the two political parties in Texas," he said.
The most recent survey was conducted from November 9 to 16, using a population of 1,106 adults. It has a margin of error of plus or minus 3.2 percentage points.