Texas Website Urges People to Report Anyone Having Abortion After Six Weeks
An anti-abortion group is urging people to anonymously report those who have violated a new Texas law banning most abortions.
The law, signed by Republican Gov. Greg Abbott in May, took effect on Wednesday and prohibits abortions once a fetal heartbeat can be detected, usually around six weeks into a pregnancy and before most women even know they are pregnant.
But unusually, the law does not impose criminal penalties for carrying out abortions after a fetal heartbeat is detected. Instead, it empowers private citizens to enforce it by suing doctors or anyone who assists a woman in getting an abortion past the six-week mark.
In a bid to enforce the law, Texas Right to Life launched a new website in August—prolifewhistleblower.com—seeking anonymous tips on how the law has been violated. It also asks tipsters to name the doctor or clinic that may have violated the law.
In a news release, the group said: "Pro-Life Texans have this unprecedented opportunity to hold the abortion industry accountable and to prevent future abortions.
"We have created a whistleblower website where you can join us on the lookout for suspicious activity, connect with us to assist in bringing a lawsuit, or submit anonymous tips to help locate where illegal abortions are occurring."
It added: "This is the time for Pro-Life lawyers, sidewalk counselors, activists, and citizens to rally together and defend the most vulnerable in Texas."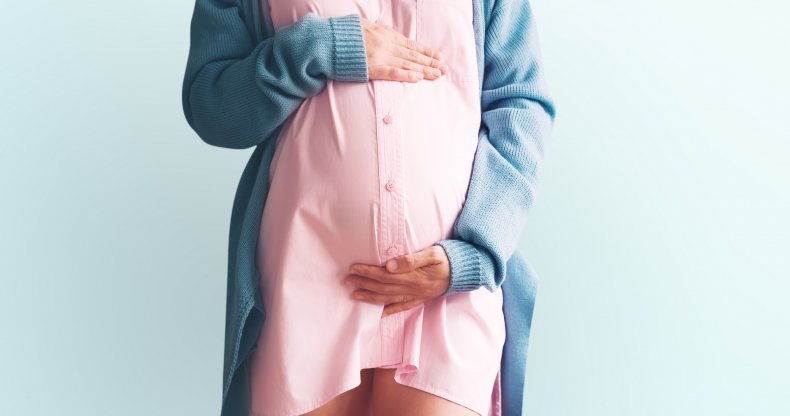 Meanwhile, the Supreme Court did not act on an emergency request filed by abortion rights groups and providers asking to block the law from taking effect in what could constitute a major blow to Roe v. Wade, the landmark Supreme Court ruling that legalized abortions nationwide. Monday's filing asked the court to block the law to allow proceedings in lower courts to continue.
The groups, including Planned Parenthood and other abortion and women's health providers, told the high court that the law would rule out around 85 percent of abortions in Texas and would likely force many abortion clinics to close.
"Without relief, starting Wednesday most Texans will be forced to travel hundreds of miles out of state for their abortion, if they can afford to do so," said Alexis McGill Johnson, president and CEO of Planned Parenthood Federation of America, in a statement.
"The harm this law will cause will be insurmountable for far too many Texans, particularly Black, Latino, Indigenous people, those with low incomes, and Texans in rural areas who already face significant barriers to care."
The graphic below, provided by Statista, shows the rate of legal abortions in the U.S. has been in steady decline since 1984.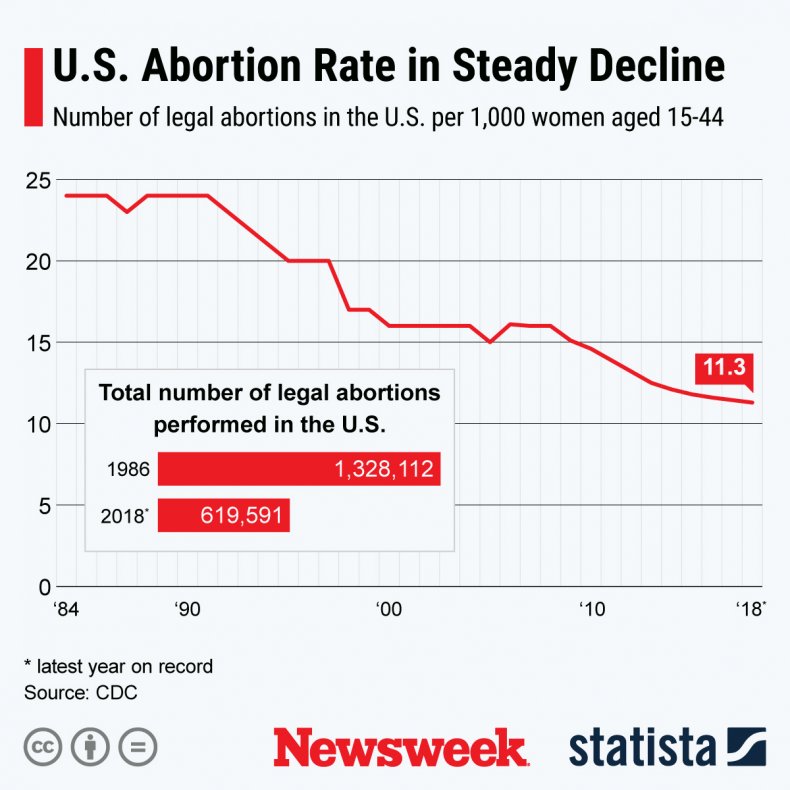 Update 9/1/21, 9:35 a.m. ET: This article has been updated to include a graphic.