Woman Obsessed With Melania Trump Has Eight Plastic Surgery Operations to Look Like First Lady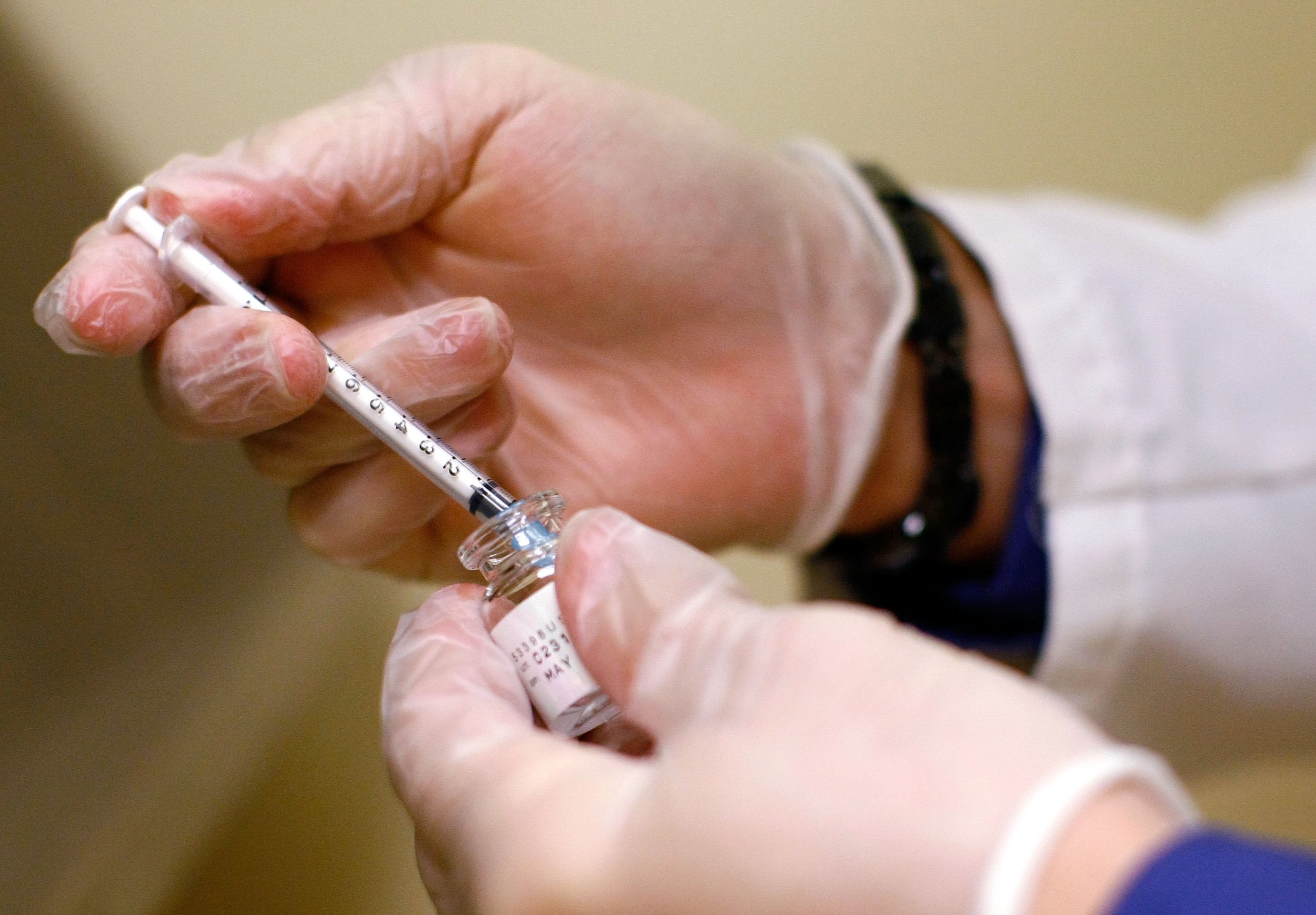 A Texas woman has undergone eight plastic surgeries in a quest to more closely resemble Melania Trump. The "Melania Makeover"—a term coined by her Houston-based surgeon, Franklin Rose—is now a thing. But for the would-be lookalike Claudia Sierra, the transformation is about more than looks.
"I feel like the First Lady and I are very alike too, everyone puts her down yet she remains a powerful, strong woman and that's what I want people to see in me," Sierra told Yahoo's "Be" blog.
Related: Melania Trump Shows Pink White House Photo for Breast Cancer Awareness Month, Urges Women to Talk to Doctor
Sierra, 42-year-old mother of two, says she has battled with self-esteem issues since the age of seven. Her nose, hair, and darker features were seen as targets for her bullies, which further contributed to her lack of confidence. After a partial mastectomy for breast cancer, she explains, her body image insecurities were exacerbated when a potential romantic interest said she looked older than her age. "That was the first date I had since cancer, it broke me apart, I knew I wanted to change everything about myself," she said.
Sierra underwent eight surgeries to boost her self-confidence and look like "the perfect woman", she reveals in an "Inside Edition" teaser. "First Lady" surgeries ranged from pulling her cheeks back to breast augmentation, going from a 34C to a 30G. She also did a non-surgical makeover by getting hair extensions, blue eye contacts, and a spray tan to darken her skin tone—all characteristics of her idol. Her procedures to date have cost an estimated $50,000.
The American Society of Plastic Surgeons reports a 115-percent increase in all procedures done since 2000. But some surgeries are more popular than others: In 2015, the top five cosmetic surgical procedures were breast augmentation, liposuction, nose reshaping, eyelid surgery and tummy tuck.
Rose, Sierra's plastic surgeon in Houston, says he's not surprised by his patient's wish to look like the First Lady.
"I have had many women visit my office wanting the 'Ivanka Look' and so it's not really surprising to see women now requesting to look more like Melania, who is simply gorgeous," said Rose in a press release.
Related: Melania Trump, Wife of a Notorious Online Bully, Takes a Stand Against Bullying
Apparently Sierra isn't alone. Cosmetic surgeon Alan Matarasso tells The Guardian he's had a surge in requests for facial features that resemble those of the Trumps in his New York practice. He thinks the cultural focus on celebrities influences plastic surgery trends. "It's human nature. It's not exclusive to these two women [Ivanka and Melania], but [they] are front and center now," said Matarasso.
Melania Trump is just one of many celebrities who have inspired people to go under the knife. In 2013, Nicholas Ryan, a Ryan Gosling fan and aspiring actor, spent more than $5,000 in Botox and filler injections to resemble the Hollywood actor. "He's got a look that a lot of people in America are looking for right now, especially in my line of work," Ryan told the Daily Mail. "I'm hoping I'll get more auditions and roles if I look more like Ryan Gosling. That's why I had the surgery."
As for Sierra, she says the surgeries are really about having her physical features reflect her character. "I want to feel like the First Lady that I know I am inside."