'That's a Flex': Teen Brings Lawnmower Instead of Backpack to School
A high school teen is turning heads with his choice to bring a lawnmower to school instead of a backpack on "Anything but a Backpack Day."
The viral TikTok recounting the situation, captioned, "Anything but a backpack day #classroomcarpoolkaraoke #teachersoftiktok #anythingbutabackpack #iknewyouweretrouble," has been viewed 2 million times and liked 94,800 times since it was posted on April 8.
"Anything but a Backpack Day" sprang up last year in response to the Idaho Jefferson School District banning backpacks in a few middle and high schools after a girl brought a gun to Rigby Middle School just four months after a shooting at the exact same school, which resulted in three people being injured.
The middle school was trending after a student shared viral clips of things people were bringing instead of backpacks. Like-minded individuals started using the popular hashtag #anythingbutabackpack on TikTok to display items used instead of backpacks. Some schools even opted to make the trend a part of their spirit weeks.
The now-viral 24-second clip, posted by TikToker @msbrownlovestaylorswift, a teacher, had the song I Knew You Were Trouble by Taylor Swift playing in the background as a teenage boy strode into the classroom pushing a lawnmower.
He put his fist up as he pushed the device, smiling as he went.
"Anything but a backpack day," the screen read in text overlay.
The teen pushed the lawnmower all the way to his desk on the other side of the classroom as a number of students sat at their desks watching.
Once the lawnmower was positioned by his desk, the teenager opened up the grass catcher bag, detaching it from the lawnmower where his laptop and binder were stored. He pulled them out and put them on his desk, turning to the teacher and putting up two fists before the video cut off.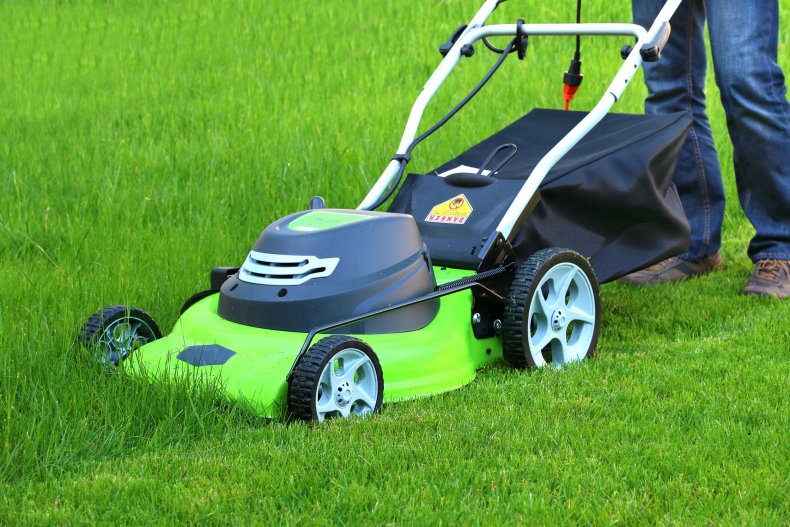 Over 1,300 comments came in over the viral TikTok, and people were genuinely amused. "He wins this trend," a TikToker said about the teen.
One viewer noted the cost of the lawnmower the teen chose to bring. "That's like a $600 lawnmower," they said. "That's a flex."
Another TikToker revealed they "have that same lawnmower. So expensive."
Other schools also participate in the trend. "My daughter had this at her school too, and she used a cat carrier," a TikToker revealed.
How the boy could maneuver with the large lawnmower was also called into question. "I can't imagine trying to walk through the halls in my HS with this, you could barely get through with no backpack," a viewer said.
How the trend started was also brought up. "Look up how anything but a backpack day started," a TikToker insisted. "It's fun doing it when you're doing it without knowing the backstory."
Comments of appreciation for the student included things like, "He understood the assignment," "Brilliant," and "Best one ever, love it."
Many people also honed in on two teenage boys in the background, in which one appeared to be sitting in the other's lap in a seat. A viewer thinks it could be that the teens "in the back brought each other instead of a bag."
Newsweek reached out to TikToker @msbrownlovestaylorswift for comment.
This isn't the only viral video involving students.
A middle school teacher asked his students what was something their parents do that makes them cringe, and another middle school teacher asked her students what they wish adults understood about them. And one brave teacher asked her students what was something they'd change about her.