Theo Walcott: His Best Moments from 10 Years in an Arsenal Shirt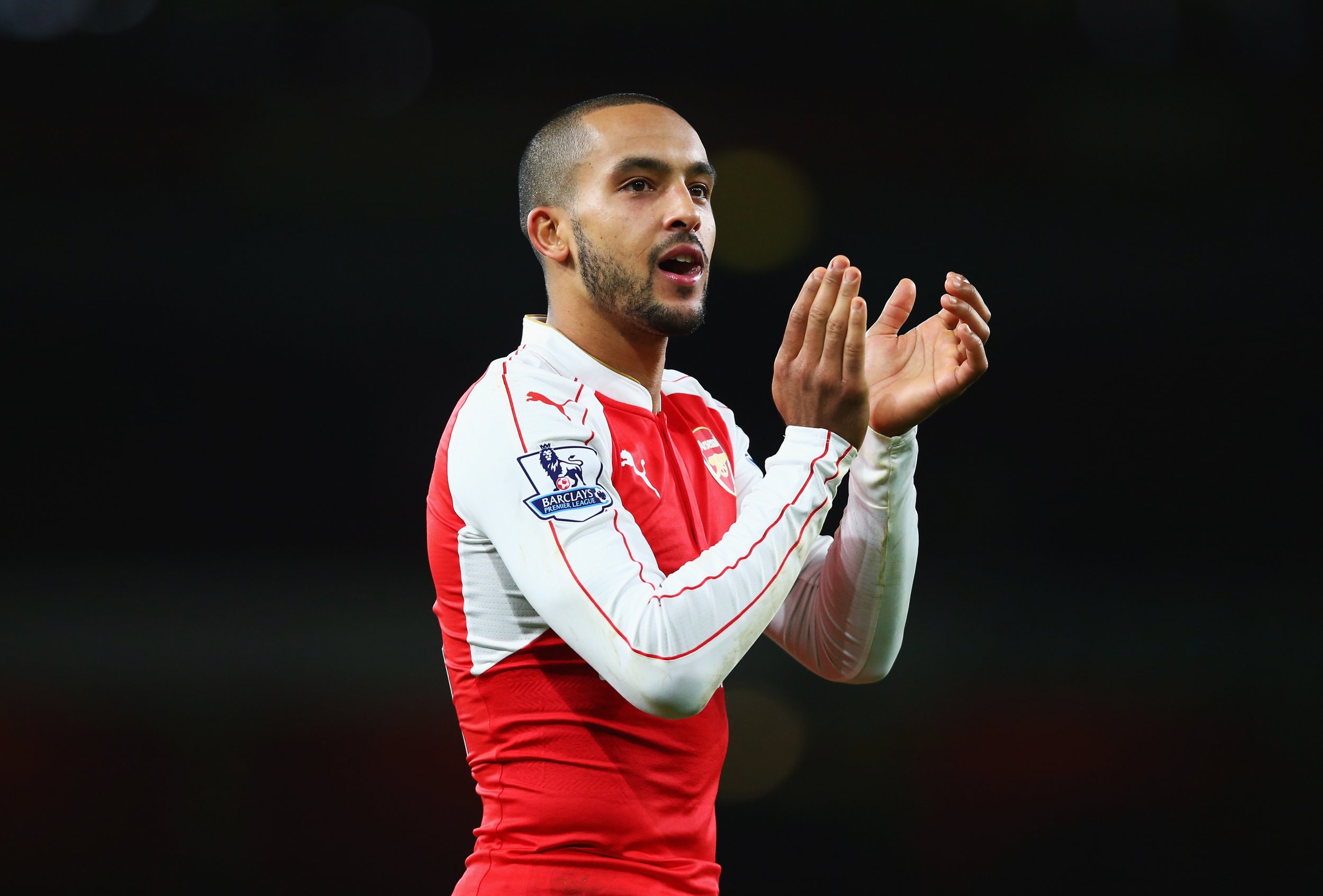 Theo Walcott has been at Arsenal for 10 years.
Think about how strange that sentence sounds in the climate of modern football. How rare it is for one player to stay at one club for what constitutes the vast majority of his career.
Walcott should be a hallowed figure at Arsenal. He is, in some quarters. He should have a plethora of great moments to choose from when looking back on his career. There have been some.
So why does a Theo Walcott retrospective feel so difficult to compile? In part, because Walcott, who also has 42 England caps, is so very unassuming in his personal life. A mouse, compared to some.
But the bigger problem is that Walcott, for all his talent and his zest on the pitch when at his best, does not appear to have moved on greatly from when he was a 16-year-old tot. Certainly, he has been hampered by injuries. Certainly, he has touched excellence, if never quite greatness that is, in essence, excellence sustained.
And so a 10-year career that has brought more than 300 appearances at one of the world's biggest clubs feels strangely unsatisfying. In full knowledge and appreciation of that statement, here are five moments from a career that may yet reach the pinnacle it promised.
Arsenal vs. Aston Villa, FA Cup Final, 2015
Nine-and-a-half years into his Arsenal career, Walcott produced perhaps his most telling impact, scoring the first goal in the FA Cup final as Aston Villa was demolished 4-0 at Wembley. It was an instinctive finish, something that has often applied to Walcott, who is better when playing without too much time to overthink.
Arsenal vs. Chelsea, League Cup Final, 2007
An early zenith. Just over a year into his Arsenal career, Walcott scored his first goal for the London club and it was a vital one, the opening strike of the game, although his team eventually lost the League Cup final to Chelsea 2-1. Notice the opening of the body, the precision to find the far corner. There is some Thierry Henry in that goal.
Arsenal vs. Manchester United, 2015
The Daily Telegraph called this Walcott's "greatest performance" in an Arsenal shirt. He was irresistible, as was his team, in the first 20 minutes, helping to create two goals for Alexis Sanchez and one for Mesut Ozil with his pace.
Arsenal vs. Liverpool, Champions League, 2008
A little like Michael Owen in 1998 against Argentina; even a touch of Diego Maradona against England in 1986. Walcott's slalom run to set up a goal for Emmanuel Adebayor proved in vain, as Arsenal went out of the UEFA Champions League quarter-finals to Liverpool. And yet, even in defeat, it stood out as a superlative moment.
Arsenal vs. Chelsea, 2011
An extraordinary game highlighted by an extraordinary goal. Walcott stumbled in between two Chelsea defenders, looking like he was going to fall and lose the ball. But he stayed on his feet, bursting between two more defenders before hammering a shot past Petr Cech, then the Chelsea goalkeeper and now Walcott's teammate at Arsenal. Arsenal won the game at Stamford Bridge 5-3.