EU Will Do A Brexit Deal With U.K., Says Theresa May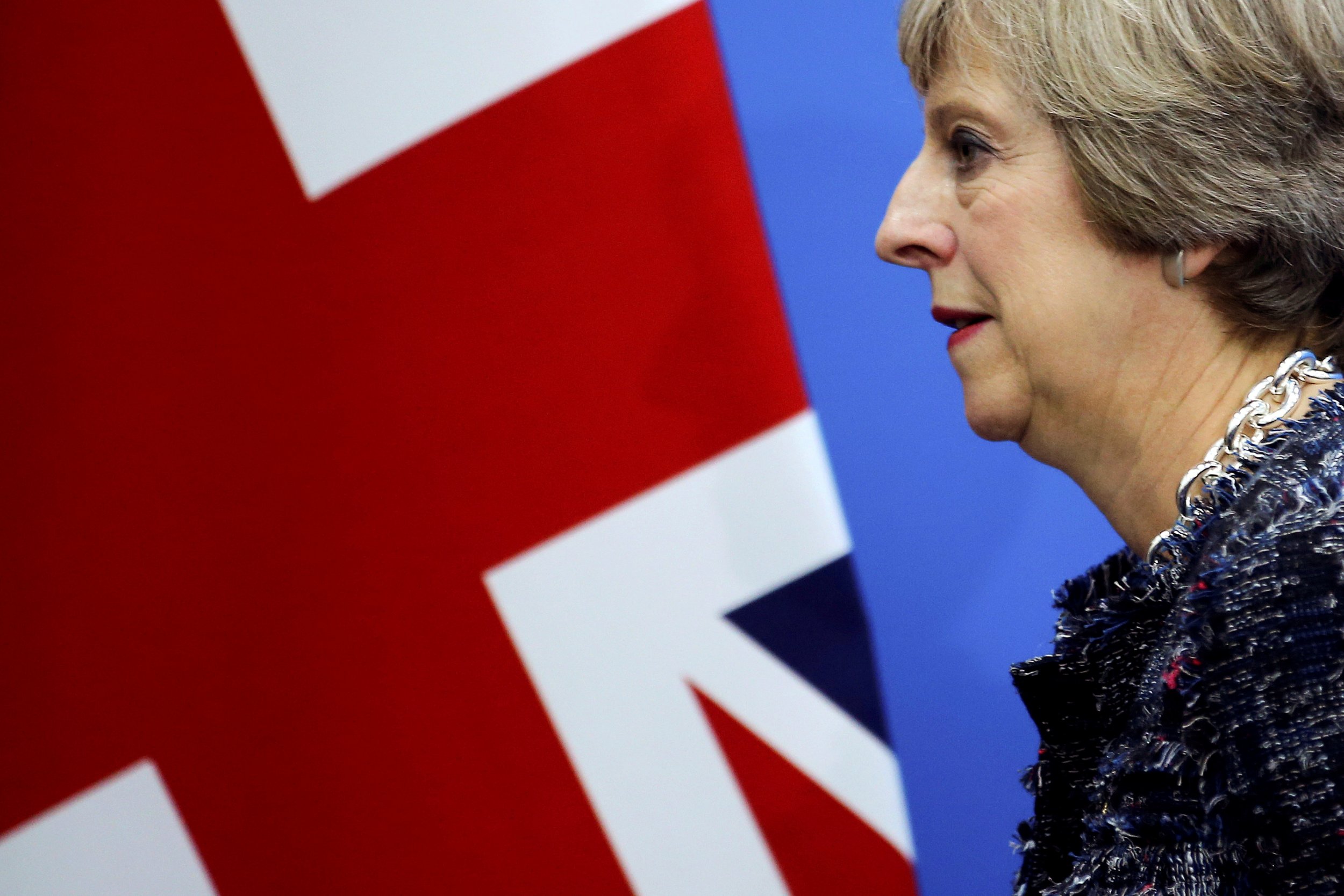 Britain's prime minister, Theresa May, has hit back at EU leaders who suggest that the bloc will seek to punish Britain during Brexit negotiations.
Slovakian Prime Minister Robert Fico claimed in a Financial Times interview at the weekend that the Visegrad bloc of Eastern European nations, comprising Poland, Hungary, Slovakia and the Czech Republic, would block attempts to dilute the right of their citizens to live and work in the U.K.
But speaking to reporters at the U.N. General Assembly in New York, May declared: "The 27 will sign up to a deal with us."
"We will be negotiating with them," the prime minister said, and "we will be ambitious in what we want to see for the U.K. A good deal for the U.K. can also be a good deal for the other member states because I believe in good trading relations and I have said I want the U.K. to be a global leader in free trade."
May said that other EU nations had something to gain from a deal too: "This is not just about us, it's actually about their relationships and trading within that European arena."
At issue is the question of whether Britain will be allowed to place restrictions on freedom of movement from EU states—something May has said is a red line—while remaining part of the single market. The position of most senior EU figures is that this is impossible.
Brexit Secretary David Davis has said that it is possible the U.K. will leave the bloc without a bespoke deal and will have to trade with it under the rules of the World Trade Organization (WTO).
Some former Brexit campaigners think that such an outcome would be desirable. Writing for Newsweek, the ex-Chancellor of the Exchequer Nigel Lawson said: "The idea that we should enter some great trade negotiation with the EU as a whole is for the birds.
"Some in the EU say that they want to punish us, and even those who don't are not going, as they see it, to reward us. There is no way they would want to give us any special relationship, so we don't want to waste time talking about it."