U.K. Prime Minister Theresa May To Push For Migration Controls After Brexit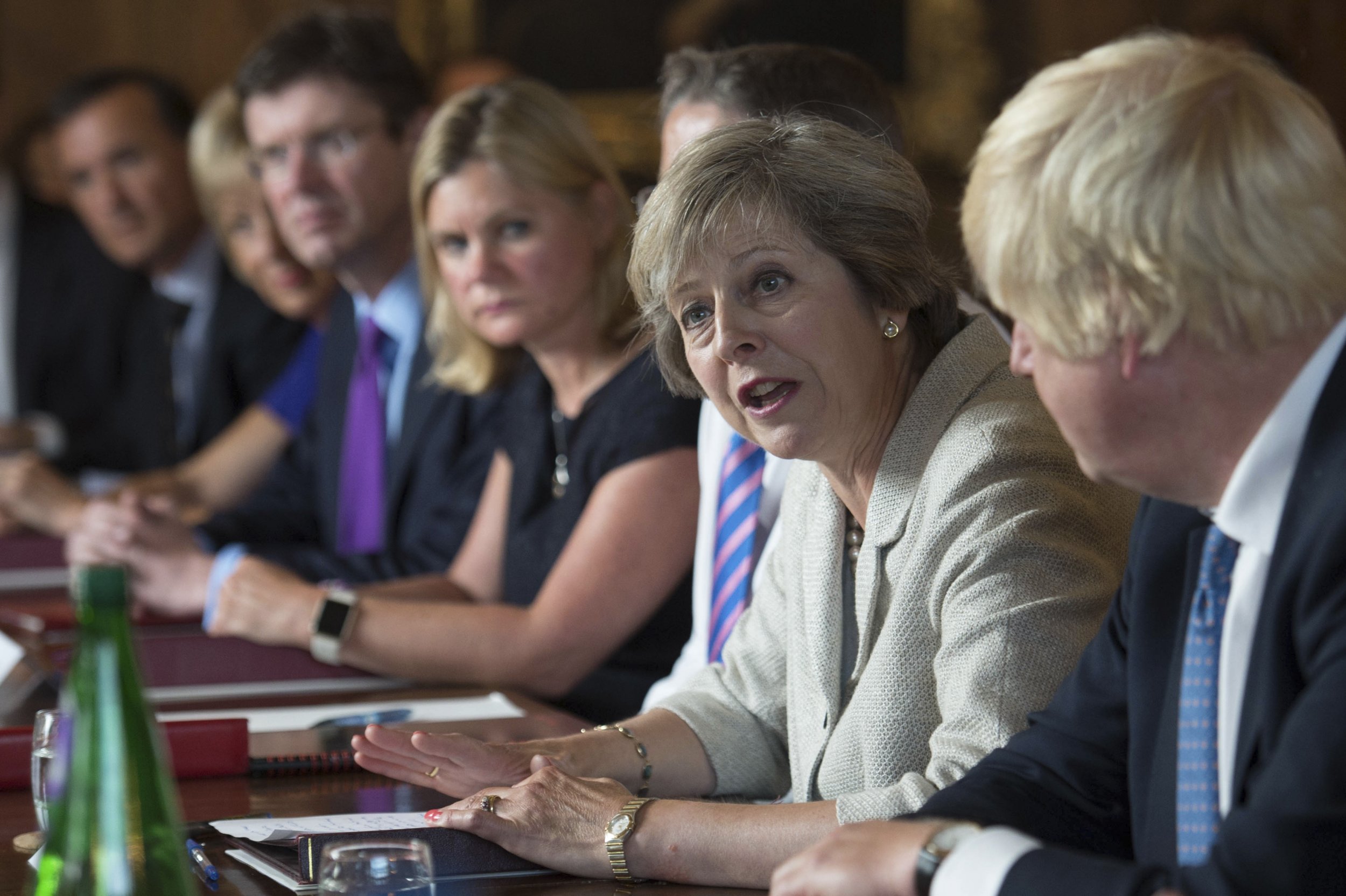 Theresa May's government will introduce controls on immigration from the EU into Britain as part of the U.K.'s Brexit negotiations, it was announced Wednesday.
Following a cabinet meeting at her country residence, a spokesperson for May said there was a "decisive view" in cabinet that "the model we are seeking [from negotiations] is one unique to the United Kingdom and not an off-the-shelf solution."
"This must mean controls on the numbers of people who come to Britain from Europe, but also a positive outcome for those who wish to trade goods and services," the spokesperson added.
Migration was thought to be a key driver of Britain's vote to leave the European Union on June 23, with many voters feeling that low-skilled immigration from other EU countries is too high.
But looking to curb it could mean paying a substantial price elsewhere. The free movement of people is a central pillar of the EU single market. Substantial immigration controls could well have to mean trading with the EU from outside it.
The Centre for European Reform think-tank has argued that to obtain significant restrictions on the free movement of people, the U.K. might have to severely curtail the right of its service sector to operate in the EU.
Former Business Minister Anna Soubry on Wednesday warned that "British business would be absolutely stumped without a pool, a great pool, of migrant labour."
But one alternative would be a more substantial "emergency brake" mechanism than the one David Cameron negotiated before the referendum, aimed at curbing free movement to countries that have experienced high migration.
Such an option is reportedly under consideration in EU capital cities and would not contradict the spokesperson's wording, but has not been publicly floated.
May is expected to trigger the EU's "Article 50" exit mechanism sometime early in 2017, beginning a two-year negotiating period on the terms of exit.
The spokesperson said that there was a "strong emphasis" at cabinet on "pushing ahead to Article 50 to lead Britain successfully out of the European Union," and reiterated the government's belief that no parliamentary approval was required to do so.