These 7 Charging Accessories are Game Changers You Need
For better or worse, the immutable fact is that power runs most of the gadgets that run our lives. Without it, the devices that might otherwise enable us devolve into pricey paperweights. So we've rounded up seven super handy ways to help you avoid that disastrous phenomena, thus empowering both your beloved devices and you.
This Catch:3 combination charging pad and catchall tray has a few things going for it. First, it doesn't look like the effective wireless charger that it is. Second, in addition to your phone, it's a great place to drop keys, money, earbuds and anything smallish you don't need bouncing around in your pocket. Third and perhaps most notably, the Italian leather elevates it beyond function to a simple yet gorgeous form that's just as fitting near the front door as faithfully by your bedside.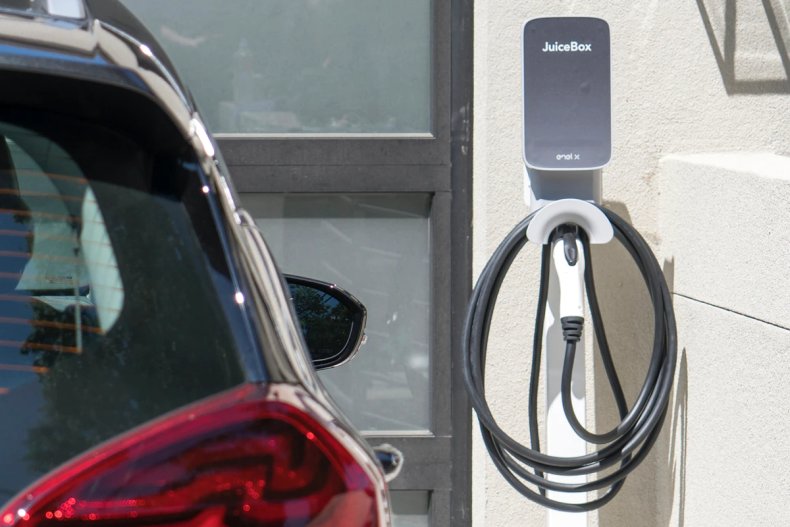 This weather- and dust-proof smart power station zaps the annoying problem of having to wait to recharge your electric vehicle in two ways: First, it works with every electric vehicle currently on the market—yes, including Tesla, with an adapter—to power them up pronto. And second, its Wi-Fi connectivity and companion app allow you to tap into smart grid savings by automatically scheduling your charging for when the rates in your area are lowest.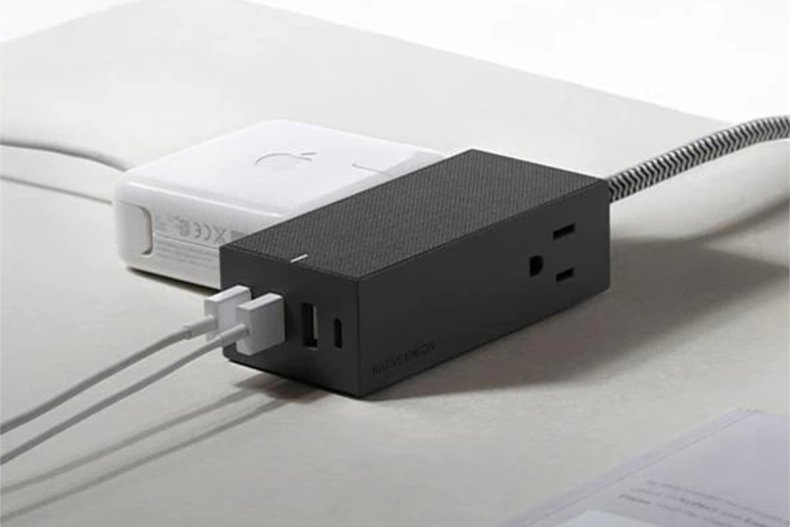 This is what compact power stations look like nowadays. Instead of the bland, unidimensional strips of old, they flaunt some texture and style. More importantly, they address your current charging needs. Case in point: This handsome block features two grounded power outlets, along with one USB-C and three USB-A ports. But it's not just a pretty face: It also helps protect against overcurrent, overvoltage and short circuits.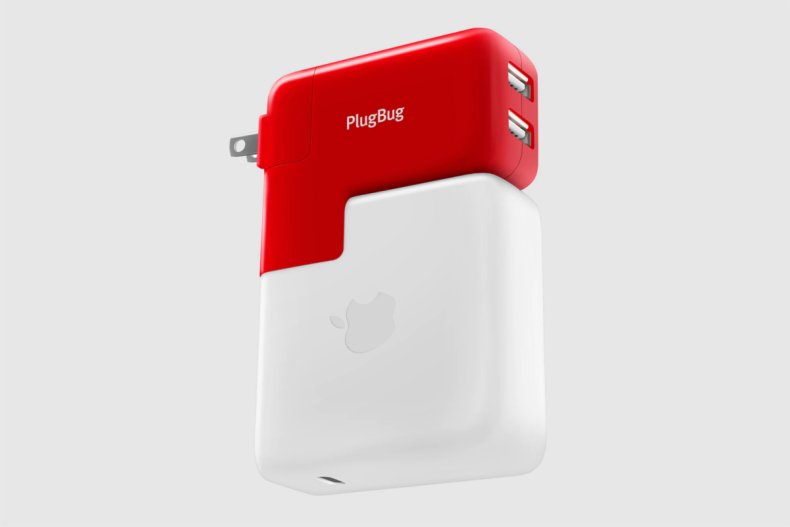 Nobody owns just one device, do they? Of course not. This clever accessory snaps onto your MacBook power adapter to offer two USB ports to charge your other i-stuff. It's especially handy since the latest laptops seem to be paring down on ports. And as a bonus feature, it comes with five snap-on international plug adapters, so you can take this snazzy red-and-white show on the road.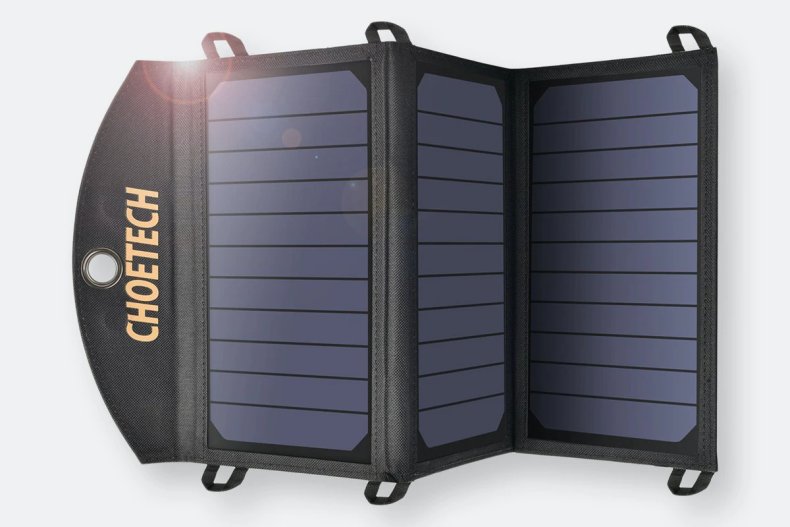 Just because you're off the grid doesn't have to mean you're out of power. When your outdoor adventures take you beyond the reach of power outlets, it's nice to know solar panels can keep your mobile devices juiced, even if you're not using them as actively as when back home. This one can even do two at a time. About 10 inches tall, this three-panel unit folds out to 21 inches wide when catching rays and slims down to 6 inches wide for easy storage. Several loops and eyeholes facilitate hanging it. And it conveniently features pockets for phones and straps to hold down your various charging cords.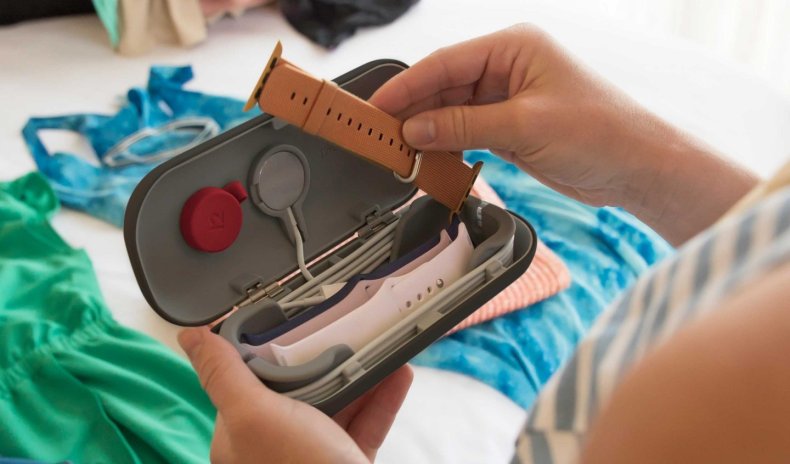 This slick, multifunctional capsule is a godsend for Apple Watch afficionados. It efficiently stores extra bands while wrangling the lengthy 6-foot power cord around its dual-purpose inner silicone spool. But furthermore, it features a clever cutout inside the top that houses the watch's charging disc, allowing it to power up virtually anywhere and—just as important—be displayed at any angle on the outside of the case.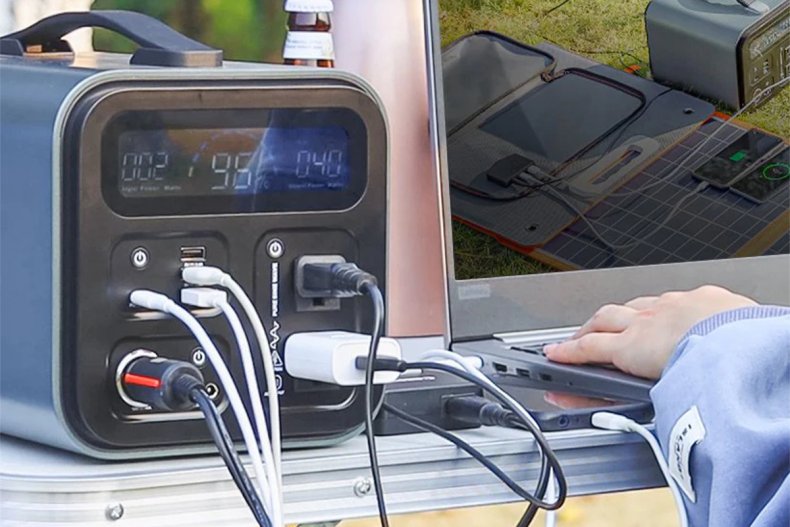 Whether glamping, surviving a natural disaster or just working on a job site, this beefy battery will keep your myriad devices powered up for a while. It not only features a dizzying number of (different kinds of) power ports, but a unique system that allows you to switch the frequency based on the desired region. Other safety features include protection from overdoing the current, load, charge and heat. The most inconvenient part about this product is planning how to fit all the various appliances and other devices it can power into your vehicle.
Newsweek may earn a commission from links on this page, but we only recommend products we back. We participate in various affiliate marketing programs, which means we may get paid commissions on editorially chosen products purchased through our links to retailer sites.