Here Are The Proposed Laws That Could Protect Legal Pot in 2018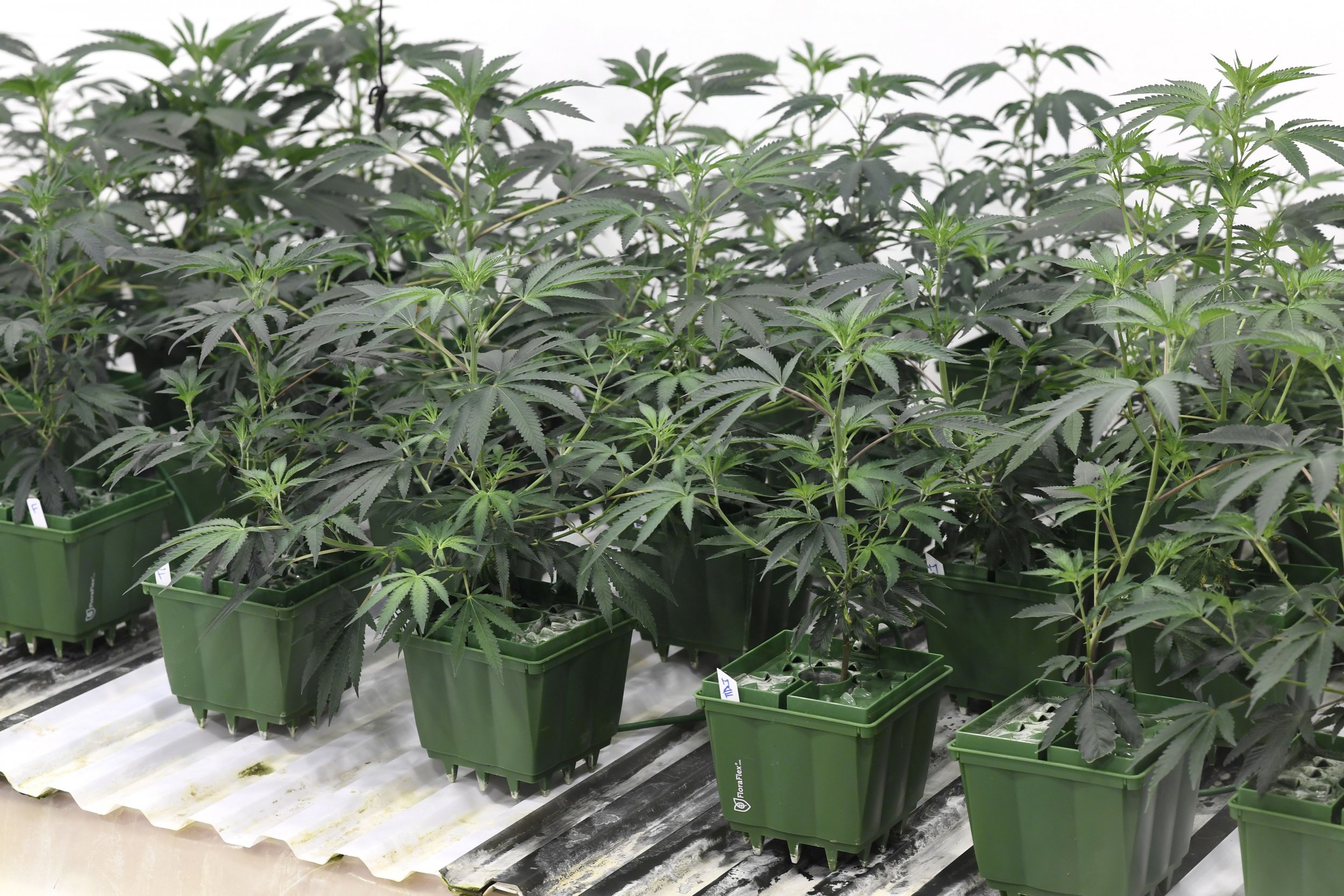 It could be a big year—or a tumultuous one—for the marijuana movement.
Right on the heels of California's historic legalization in early January, Attorney General Jeff Sessions gave federal prosecutors leeway to go after marijuana in states where it's legal. His reversal of the Cole Memo emerged, despite support for legalization that has maintained historic highs.
Polarity in the marijuana debate is "dropping rapidly," according to Sanho Tree, a fellow at the progressive think tank Institute for Policy Studies, especially as young generations emerge in support of legalization. "Baby boomers are fading into the rear mirror of demographics," he told Newsweek. And indeed, younger age groups are much more likely to support legalization—79 percent of Americans in the age group from 18 to 34 support recreational legalization.
Related: Do Republicans Still Believe In States' Rights? Sessions's Marijuana Policy Is Ultimate Test
"The elected officials at the federal level are the last domino to fall," Tree said.
As Congress plays an increasingly larger role in the marijuana debate, dozens of bills have emerged to protect state legalizations. Experts warn caution, as such a monumental shift in federal drug law won't happen in a short time frame.
"I don't think Congress will change the substantive law," Robert Mikos, a Vanderbilt law professor who studies marijuana policy, told Newsweek. "It might tinker around the edges by making research a little bit easier," he added.
Related: Legal marijuana Is Supported by Every Group in America Except for Jeff Sessions, Republicans and Old People
He has a prediction for this year's legislation. "Most likely, medical marijuana research, second most likely are financial institutions, and there's an outside chance they'll extend it to recreational marijuana activities that are lawful under state law," Mikos said.
In 2018, several major pieces of legislation are in play. Here are the bills to watch:
Senator Cory Booker, a New Jersey Democrat, introduced this bill in August of 2017, and Democratic Representatives Barbara Lee and Ro Khanna of California are introducing its House companion bill on Wednesday. It would, like other bills, legalize marijuana.
It would tackle a core problem in the marijuana debate––getting caught with even small amounts of the drug can ruin the lives of young people in many states, and this prosecution has often targeted black communities in the United States. This bill would expunge convictions for people caught with marijuana, retroactively applying the law.
Respect State Marijuana Laws Act of 2017
With 39 co-sponsors (many of them Republicans), this bill appears to be gaining traction in Congress. Introduced by Republican Congressman Dana Rohrabacher of California, This bill would amend the federal law that prohibits marijuana (the Controlled Substances Act) to say that penalties for owning or being involved with the production of marijuana do not apply for those following their state laws, essentially bringing power to states in a way that's more permanent than previous methods (like the Cole Memo).
Ending Marijuana Prohibition Act of 2017
This bill has 24 co-sponsors and was introduced by Republican Congressman Thomas Garrett of Virginia. It would remove prohibitions on marijuana at the federal level, taking it off the list of prohibited substances in the Controlled Substances Act, and it would also create restrictions on interstate transport to states where the drug is not legal.
Medical Marijuana Research Act of 2017
Though medical marijuana has far more support than recreational––94 percent of Americans support its legalization –– the drug's federal prohibition prevents approval and funding for research.
This bill, introduced by Republican Congressman Andy Harris of Maryland (a former anesthesiologist), makes marijuana accessible to qualified researchers. Harris has been a long-time opponent of legalizing marijuana, but he believes allowing research into the drug is important.
Marijuana Effective Drug Study Act of 2017
This bill was introduced by Republican Senator Orrin Hatch of Utah to allow for more research into the efficacy of medical marijuana. It has six cosponsors (two Republicans and four Democrats).
An upcoming Elizabeth Warren-led Bill
Over the last few days, Democratic Senator Elizabeth Warren of Massachusetts has been hinting at new, bipartisan legislation to "roll back the changes that the attorney general has made so that the states can make their own determination about their marijuana laws and how they want to enforce them," she announced at a press conference. Though her legislation is not ready, details will emerge in the coming weeks.