These Celebrities Are Helping Feed the Hungry This Thanksgiving
With over 50 million Americans in need of food this Thanksgiving, a condition worsened by the economic downturn caused by the COVID-19 pandemic, several celebrities are donating to help feed the hungry over the holiday.
Last Sunday, screenwriter and film producer Tyler Perry held a holiday giveaway in Atlanta, Georgia, providing non-perishable food items and gift cards to 5,000 local families in need.
People began lining up to receive food on Saturday night, and at one point, the line of cars waiting for the giveaway stretched for five miles south of downtown Atlanta, local news outlets said. His studio claimed to have run out of food two hours into the giveaway.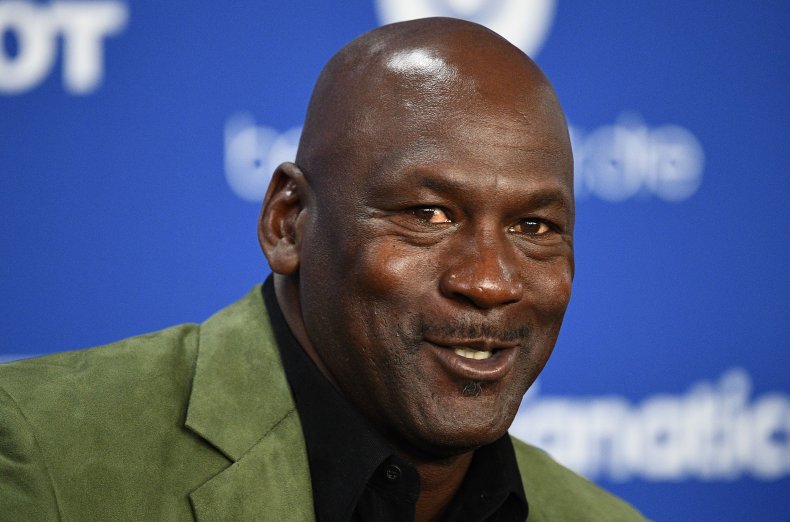 Former professional basketball player Michael Jordan has pledged a $2 million donation from his HBO retrospective documentary The Last Dance to the hunger charity Feeding America.
The charity will use Jordan's funds to benefit its member food banks in Chicago, Illinois and Charlotte, North Carolina, the entertainment news website Deadline reports.
"In these challenging times and in a year of unimaginable difficulty due to COVID-19, it's more important than ever to pause and give thanks. I am proud to be donating additional proceeds ... to help feed America's hungry," Jordan said in a statement.
But Jordan isn't the only sports star helping feed the hungry over the holiday.
On Monday, Miami Heat legend Alonzo Mourning held his 20th Thanksgiving Gobbler Giveaway in Gibson Park, Miami where people received turkeys and other food supplies, according to CBS Miami. Many of the grateful recipients had stood in line for hours beforehand in hopes of securing food.
On November 20, Houston Rockets basketball player Russell Westbrook gave away free Thanksgiving meals at Jesse Owens Park in Los Angeles, California. The meal giveaway was a partnership between Westbrook's Why Not? Foundation for Black children and the Los Angeles Regional Food Bank.
Volunteers wore personal protective equipment and handed out bags of food in a "drive-thru" line where workers could avoid physical contact between themselves and meal recipients, PopCulture.com reported.
American-Moroccan rapper French Montana and three other entertainers—rapper Kodak Black, comedian Tracy Morgan and singer CeeLo Green—all handed out turkeys in separate giveaway events across the nation.
Earlier in November, Kodak Black held a "drive-up" turkey giveaway in Pompano Beach, Florida. On Monday, Montana joined the New York City "food rescue" organization City Harvest to hand out turkeys to New Yorkers in need, according to News 12 and TMZ.
On Tuesday, Green handed out turkeys and COVID-19 "survival kits" with masks, gloves and sanitizer at Nouveau Bar & Grill's Inaugural Turkey Drive in Atlanta, Georgia, according to USA Today.
On the same day, Morgan helped distribute 1,200 turkeys at the Mott Haven Community Center in the Bronx borough of New York City and volunteered at the Food Bank for New York, the publication reported.
Newsweek contacted the Food Bank for New York for comment.