These Companies Are Publicly Opposing Texas' Abortion Law
Over 50 companies on Tuesday released a statement in opposition to Texas' controversial new abortion law, which outlaws the procedure as early as six weeks and allows private citizens to file lawsuits against those involved in the procedure.
The businesses, which include technology, venture capital, retail and consulting firms, have a combined workforce of more than 322,000 employees, according to the coalition Don't Ban Equality, which organized the statement.
"Restricting access to comprehensive reproductive care, including abortion, threatens the health, independence, and economic stability of our workers and customers," the statement says. "We stand against policies that hinder people's health, independence and ability to fully succeed in the workplace."
Among the dozens of companies that signed on to the statement are Lyft, Bumble, Yelp, Glossier, Patagonia, Asana, Vice Media Group, Box Inc., Ben & Jerry's, Madewell, Atlassian, Everlane and Earth Equity.
Though the statement does not call for specific action, its organizers say it is meant to show that the Texas abortion law and similar restrictions can cause economic harm by making it difficult for employers to recruit out-of-state people, according to The Wall Street Journal.
"Simply put, policies that restrict reproductive health care go against our values and are bad for business. It impairs our ability to build diverse and inclusive workforce pipelines, recruit top talent across states, and protect the well-being of all the people who keep our businesses thriving day in and out," the statement says.
"The economic losses from existing abortion restrictions, including labor force impact and earnings, already cost the State of Texas an estimated $14.5 billion annually. Nationally, state-level restrictions cost state economies $105 billion per year," the statement adds.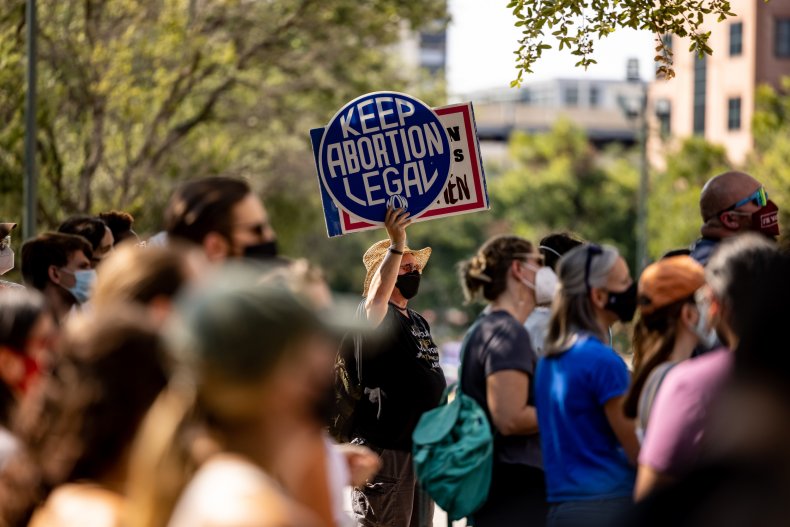 Some companies, including Starbucks and Microsoft, declined to participate in the Tuesday statement, according to the Journal. Many of the signatories are not based in Texas, although several have operations or employees in the state.
The statement marks the latest opposition to the controversial new ban, which states that an abortion cannot be performed if there is a "detectable fetal heartbeat." The bill was signed into law by Texas Republican Governor Greg Abbott in May and took effect earlier this month after the Supreme Court declined to bar enforcement of the legislation.
As one of the nation's strictest abortion measures, the ban applies to cases where the woman was impregnated as a result of rape or incest and has an exception only for medical emergencies. The law also allows private citizens to bring a civil lawsuit against abortion providers and to collect at least $10,000 in damages, plus legal costs, for each abortion challenged successfully.
On Monday, a poll conducted by Monmouth University found that a majority of Americans (54 percent) disagree with the new ban.
Newsweek contacted Abbott's office for additional comment but did not hear back in time for publication.