Thief Allegedly Threatens to Sue Man for Releasing Footage of Her Crime
A man who posts surveillance clips showing people taking donated items from outside a thrift store in Coalinga, California, said he has been threatened with a lawsuit for sharing the videos.
Jarrod Smith, an employee at the Coalinga Community Foundation Thrift Shop told Newsweek that he received a Facebook message from one of the women who allegedly stole donated items, but she's not the only thief caught on camera.
Smith posts the clips on his TikTok account @larrylarkin0, but he said the problems arose after he began sharing the videos on a local community Facebook page.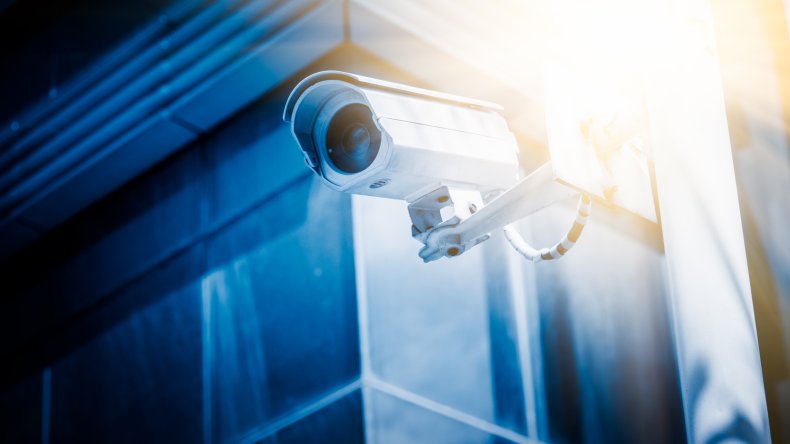 Is It Illegal To Share Video of Someone Else?
"It's kind of scary when someone is threatening to sue you," Smith said as he remembered his initial reaction to receiving the Facebook message. "I spent some time reviewing the laws, but there is no audio from the video."
According to security.org, it is generally legal to record video in public, though there are some specific laws in place in California.
"It is illegal for anyone to make a video recording of communications that are considered confidential," the organization stated.
Smith's videos do not have original audio from the incidents. Rather, he uses a song in its place.
The Threats
One of the people who was in Smith's video sent him an expletive-ridden message, which was obtained by Newsweek.
"I have saved these showed them to a lawyer and I don't think you have my permission to make tik tok videos of me I'm gonna do the most to you cause ever since you started working there that place has went extremely down hill," the message read in part.
Smith said two other people have threatened to sue him. A woman confronted him outside the store, and a man sent him a message via Facebook. However, he "unsent" it before Smith was able to take a screenshot of the message.
While the store installed security cameras about three years ago, Smith said people have taken donations from outside the store long before that.
Despite the threats, Smith said his coworkers feel the same way he does.
He said he and staff members are willing to help those in need, but the people who have allegedly stolen donations from outside of the store are not welcome inside the establishment.
"I'm into giving people what they need if they need help, but they leave a mess," Smith said.
There have been other videos posted that show alleged theft.
One clip showed a "package thief" getting caught after she tried to make off with a staged Amazon package filled with bricks.
A group of more than two dozen people was seen in security footage pouring into a clothing store and taking items off of shelves.
Another video showed a man who tried to steal a phone that a woman intended to sell. She tackled him and recovered the device.