Who is the Narrator for 'The Thing About Pam'?
Viewers watching The Thing About Pam may recognize the familiar lilt of the show's narrator.
The NBC show, which premiered on the channel on Tuesday, March 8, examines the 2011 murder of Betsy Faria and, in particular, the link her friend Pamela 'Pam' Hupp had to the case.
Hupp was the last person to see Betsy Faria alive and her testimony made her a key witness in the state's trial against the victim's husband Russ.
Renée Zellweger portrays Hupp in the drama, which is helmed by Jenny Klein and also stars Judy Greer as former Lincoln County Prosecutor Leah Askey, and Glenn Fleshler as Russ Faria.
But, here, Newsweek takes a look behind the camera to answer the question: who is the show's narrator?
Who Is the Narrator for 'The Thing About Pam'?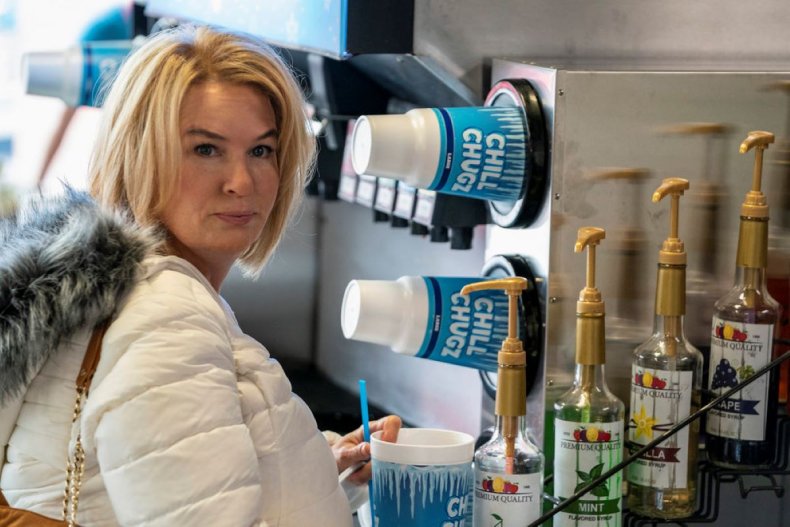 The Thing About Pam is based on Dateline NBC's podcast of the same name, as well as multiple episodes the show has dedicated to reporting on the Betsy Faria murder case.
Given its link to Dateline NBC, some viewers may well have already realized who the narrator for The Thing About Pam is: Keith Morrison.
Morrison has been a correspondent for Dateline NBC since 1995, and so fans of the program should be familiar with his voice and his somewhat iconic dramatic delivery when reporting on real-life crimes on the show.
Bill Hader, who is a big fan of Morrison, has often parodied the former newscaster's signature narration on Saturday Night Live, and he has imitated him on the comedy sketch show in the past.
The Barry star met Morrison in a segment for the Today show, and the latter joked that Hader had "extended [his] career by a couple of years" thanks to his amusing parodies of his work.
As well as providing his narration for Dateline NBC, Morrison has also worked with the channel on several podcasts including The Thing About Pam and Mommy Doomsday.
In April 2021 Morrison also began working with Dateline NBC on another true-crime podcast titled Killer Role.
The former newscaster spoke about his distinctive voice in an interview with USA Today at the time, in which he was humble about the way in which his voice makes him stand out, especially in a podcast.
He said: "There's nothing special. I just talk funny. The older you get, your voice tends to get a little more rounded or mellow.
"I have been in this business a very long time, and I have listened to tapes when I was doing items for 'Nightly News' or for Canadian television, many years ago, and I sound like I'm trying to do an imitation of Walter Cronkite or something."
The Thing About Pam airs Tuesdays on NBC at 10 p.m. EST.