This Platform Stripped 'Jeopardy!' Champ Matt Amodio of His Checkmark: What Is Twitter?
"Jeopardy!" champion Matt Amodio has lost his Twitter verification checkmark on the microblogging platform one day after participating in a charity event with St. Jude's Children's Research Hospital, an organization focused on childhood cancer.
"One day after participating in the wonderful @StJude charity event, my blue check has disappeared?" Amodio wrote in a Wednesday afternoon tweet. "We now know how @Twitter feels about helping children in need, apparently #Jeopardy #MillionDollarChallenge #ForStJude #gametheory @Jeopardy"
Twitter's blue verification checkmarks are intended for accounts that represent or are otherwise associated with "a prominently recognized individual or brand," Twitter's FAQ states. It's unclear why the social network removed Amodio's checkmark.
Newsweek contacted Twitter for comment.
On Tuesday, Amodio competed in a live-streamed event called "The Game Theory $1,000,000 Challenge for St. Jude." In the event, different celebrities and YouTube personalities participated in games within a nine-hour livestream. The event encouraged viewers to donate to St. Jude.
During Amodio's portion of the event, he asked trivia questions of three contestants trapped in boxes. The boxes were filled with numerous buttons. If a contestant pressed the correct button, they could escape their box. If they pressed the wrong button, they'd have food products, like ketchup, poured onto their heads.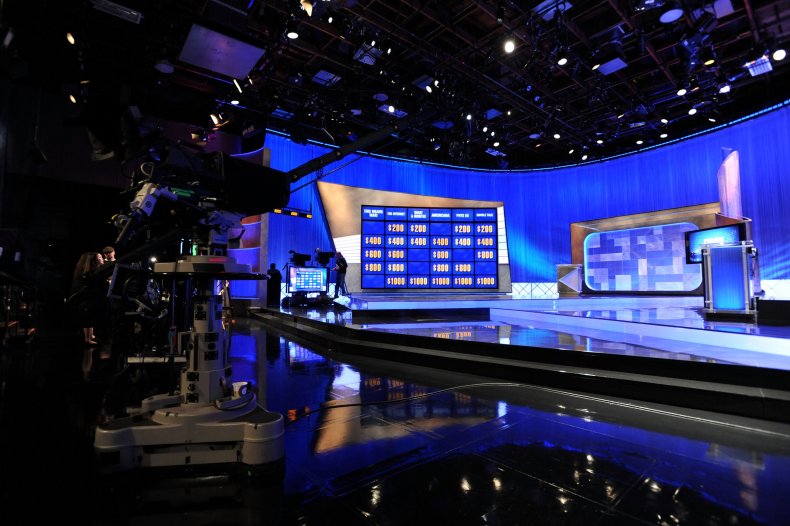 Contestants who pressed the wrong button had one chance to correctly answer Amodio's trivia question. A correct answer would cause the food products to be poured on a different contestant instead.
"I'm going to be hosting, MCing, and reading questions for a trivia round of the challenge," Amodio wrote in a November 27 Newsweek article. "It's a surreal experience because I see there are people at the event who are really famous and have millions of followers on social media ... but it feels good to imagine that my name belongs on that list."
Amodio's streak of 38 consecutive victories on "Jeopardy!" helped gain him national fame and helped boost the show's ratings. During his winning streak, he earned a total cash prize of $1,518,601. By the end of his run, he became the second-winningest contestant, behind Ken Jennings who had 74 victories.
In August, Amodio's fans helped him get the blue verification checkmark on his Twitter account. Amodio and numerous others have complained that Twitter's process for granting the checkmarks is both unclear and slow.
Amodio is expected to compete in "Jeopardy! Tournament of Champions" sometime next year. The competition is reserved for contestants who win more than four episodes of the popular long-running game show.