The United States could go after those involved in Russian Olympic Committee figure skater Kamila Valieva's doping case under a U.S. law that allows someone to be prosecuted if their actions affect the results of an American athlete.
The Rodchenkov Anti-Doping Act (RADA) was signed into law in 2020, allowing prosecutors to seek fines up to $1 million and jail sentences for up to 10 years if someone's actions affect the outcome of U.S. athletes, Travis Tygart, the head of the U.S. Anti Doping Agency (USADA), told Reuters on Friday.
The law could allow prosecutors to go after those involved with the 15-year-old skater, who led the team to a gold medal during the team event on Monday, with the U.S. taking silver and Japan bronze.
But after it was revealed that Valieva had failed a drug test from a sample taken on Christmas Day, the medal ceremony for the team competition was delayed, announced as an unexplained "legal issue," Newsweek reported.
RADA allows the U.S. to prosecute doctors, coaches, and government officials for doping schemes at international events involving American athletes. Athletes themselves cannot be charged. The law was named for Grigory Rodchenkov who helped expose Russia's doping scheme after the 2014 Sochi Winter Games, Reuters reported.
"The act has been used to protect one Olympic Games," Tygart told Reuters in reference to last year's Tokyo Summer Games. "It is going to be used to protect other Olympic Games when people continue to dope."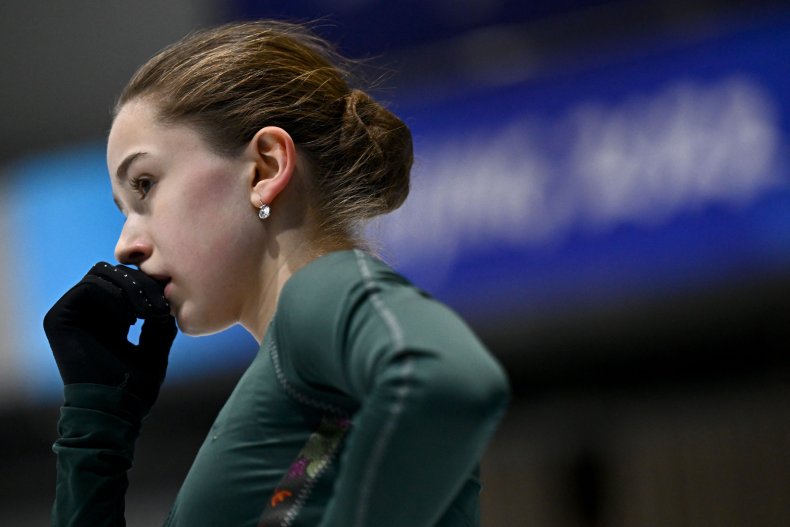 Individuals with pending arrest warrants could be arrested if they travel to competitions in countries that have extradition treaties with the U.S., Jim Walden, an attorney for Rodchenkov who helped author the law, told Reuters.
The International Testing Agency said Valieva tested positive for the banned substance trimetazidine, a heart medication typically used to treat chest pains and vertigo, Newsweek reported. However, her positive test results didn't show up until after Russia won gold, Reuters added.
The heart medication was placed on the World Anti-Doping Agency (WADA) banned substance's list in 2014 under "hormone and metabolic modulators" because it boosts blood flow and could increase an athlete's efficiency and endurance. Another famous case involving trimetazidine was in 2014, when Chinese swimmer Sun Yang tested positive and was given a three-month suspension, CNN reported.
It is unknown whether or not Valieva will participate in the upcoming singles figure skating competition. Her fate will be decided by an urgent hearing Friday at the Court of Arbitration for Sport, the Associated Press reported.
During the Olympics, Russian athletes compete under the Russian Olympic Committee (ROC), not the Russian flag, since the country was banned for two years by WADA following the discovery of its alleged state-sponsored doping program, Reuters reported.
Update 2/11/22, 4:22 p.m. ET: This article was updated with additional information.
Uncommon Knowledge
Newsweek is committed to challenging conventional wisdom and finding connections in the search for common ground.
Newsweek is committed to challenging conventional wisdom and finding connections in the search for common ground.