Thousand Oaks Mass Shooting Live Updates: Latest from Borderline Bar and Grill Attack in California
10:22 a.m. ET
Sheriff Geoff Dean has confirmed in a press conference that the Thousand Oaks gunman has been identified as 28-year-old Ian David Long .
09:47 a.m. ET
The suspect has been identified as 28-year-old Ian Long, according to several police sources.
08:12 a.m. ET
President Donald Trump has offered his condolences to the victims of the shooting.
"I have been fully briefed on the terrible shooting in California. Law Enforcement and First Responders, together with the FBI, are on scene. 13 people, at this time, have been reported dead," he tweeted.
"Likewise, the shooter is dead, along with the first police officer to enter the bar Great bravery shown by police. California Highway Patrol was on scene within 3 minutes, with first officer to enter shot numerous times. That Sheriff's Sergeant died in the hospital. God bless all of the victims and families of the victims. Thank you to Law Enforcement. "
07:10 a.m. ET
The first picture has emerged of Sergeant Ron Helus following confirmation that he was one of the 12 victims of the mass shooting at the Borderline Bar & Grill.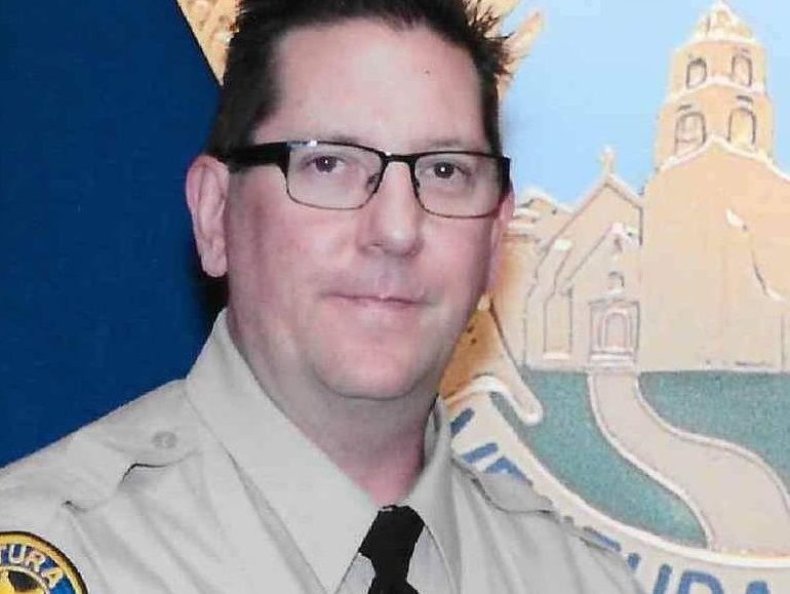 06:23 a.m. ET
The killed sheriff's deputy has been identified as Sergeant Ron Helus. The experienced officer was described as a "hardworking, dedicated" sergeant during a press conference.
"Tonight, he died a hero as he went in to save lives," Sheriff Dean said.
06:17 a.m. ET
Police have now confirmed that at least 12 people including the deputy but not the gunman have been killed in the attack. Sheriff Geoff Dean told a press conference the suspect was found dead when police entered the building.
"It doesn't matter what community you're in. It doesn't matter how safe your community is...it can happen anywhere," Dean said.
Dean also confirmed that the gunman was found dead inside the building after officers entered it.
05:37 a.m. ET
Multiple reports are saying that the shooter is deceased inside the building, according to Ventura County Sheriff's Deptartment.
04:29 a.m. ET
Captain Garo Kuredjian, of the Ventura Sheriff's Office, said the number of confirmed casualties has increased to 11, including a deputy, although once more reiterated this was preliminary information at this time.
He added that he did not believel there was a threat to the surrounding areas, as the suspect was contained inside the building, suggesting an active shooter situation was no longer in place.
Kuredjian did not confirm if the shooter was dead, captured or surrounded.
04:26 a.m. ET
Eyewitness Carl Edgar said that some of his friends who were at the bar were survivors of the Route 91 Harvest Festival mass shooting in Las Vegas. He described his worry because he has not seen them since the shooting broke out.
Update: 3:58 a.m. ET
Captain Garo Kuredjian, of the Ventura Sheriff's Office, gave a brief news conference, giving an update on the situation. He said that at least six people had been injured, including one deputy sheriff responding to the scene, but cannot confirm their condition.
Kuredjian confirmed that was still a "very active scene" and that the shooter still had not been captured. Discussing the number of injuries, Kuredjian said that there was "very preliminary" information at this time, adding there were hundreds of people inside the bar at the time.
Update: 3:55 a.m. ET
More from eyewitness John Hedge, who was inside the bar at thee time of the shooting:
"I was at the front door and I was talking to my stepdad. I just started hearing these big pops; pop, pop, pop," Hedge told ABC7 Eyewitness News.
"There was probably three or four, I hit the ground. I look up—the security guard is dead…well, I don't want to say he was dead, but he was shot. He was down.
"The gunman was throwing smoke grenades all over the place. I saw him point to the back of the cash register…and he just kept firing. I ran out the front door."
Update: 3:36 a.m. ET
Bomb Squad and SWAT Team are now reported to have arrived at the Borderline Bar & Grill.
Update: 3:32 a.m. ET
One person inside the bar at the time described to ABC7 Eyewitness News that the suspect threw smoke bombs while firing.
Original story below:
Multiple people are reported to have been injured in a shooting at a bar in Venture County, California.
Emergency services are responding to reports of a mass shooting at the Borderline bar in Thousand Oaks. The suspected shooter is believed to have used a semi-automatic weapon.
Officers from the Ventura County Sheriff's Office and California Highway Patrol said that around 30 shots had been fired, leaving several victims injured, reports the Ventura County Star.
Local news broadcasts showed a huge police presence was at the scene around the bar in the wake of shooting.
One person inside the bar at the time described to ABC7 Eyewitness News the suspect threw smoke bombs while firing.
There have been no reports of the suspected gunman being taken into custody yet, nor the number of causalities.
"Ongoing active shooter incident reported at Borderline in City of Thousand Oaks. Please stay away from area," the Ventura County Fire Department said in a tweet.
"Active law enforcement incident. Multiple injuries reported. Details still being determined. Multiple ambulances requested."
The Borderline Bar and Grill is a Western-style themed bar known for its large dance floor and live music events.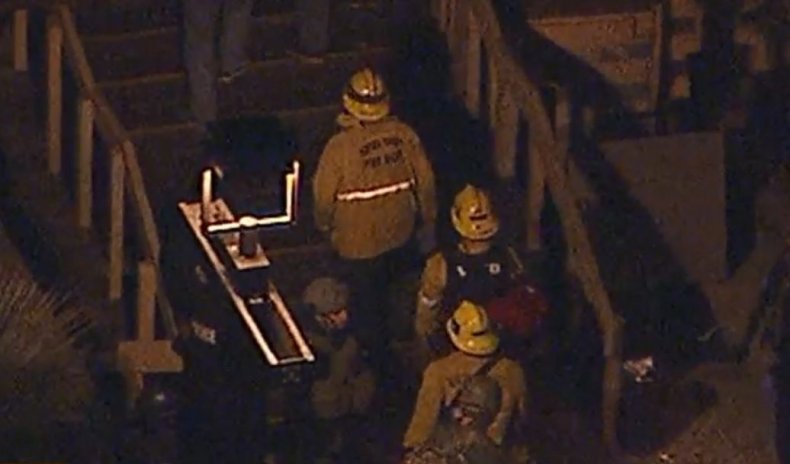 Thousand Oaks Mass Shooting Live Updates: Latest from Borderline Bar and Grill Attack in California | U.S.