Thousands Rally in Germany at Pro-Erdogan Event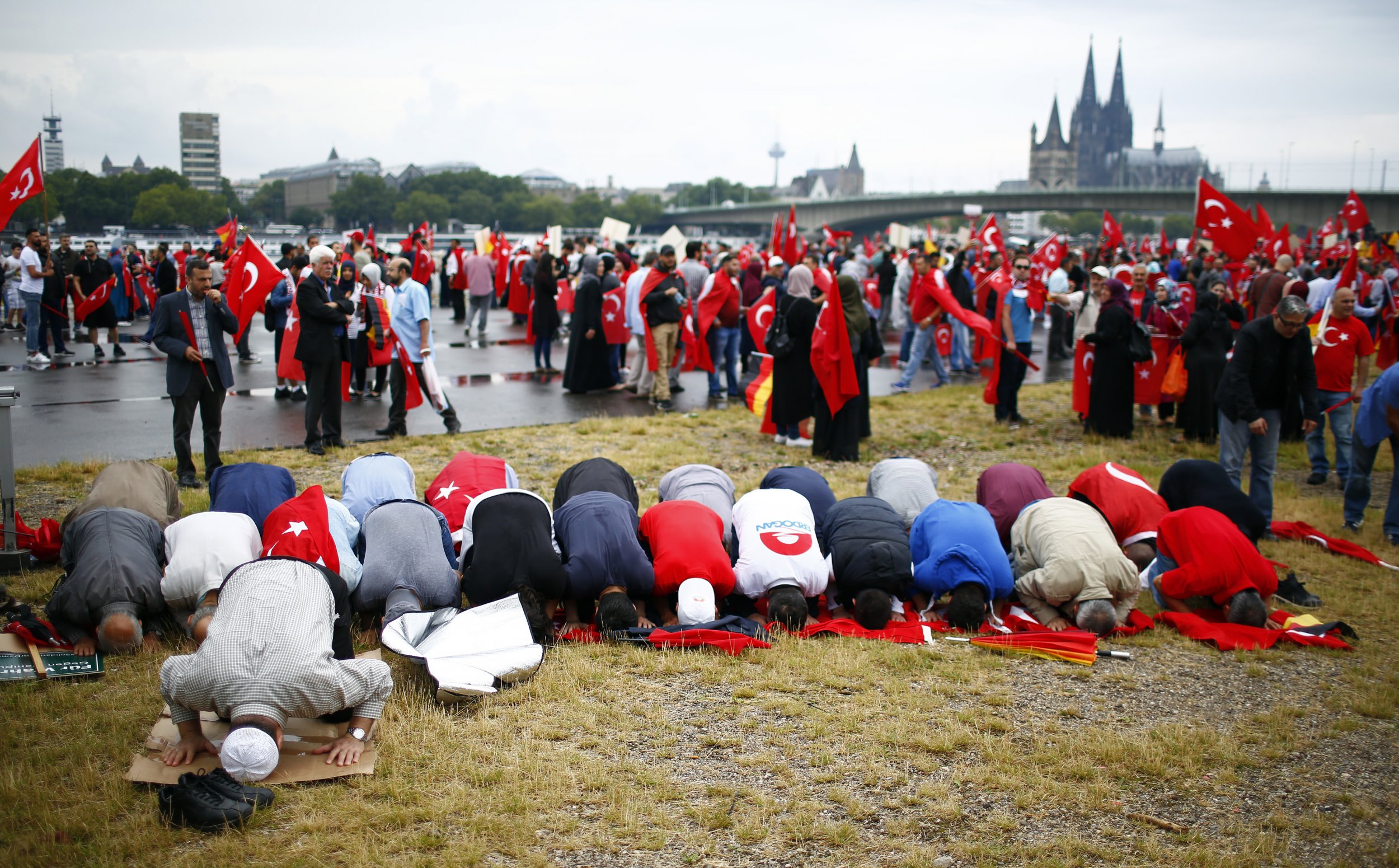 Tens of thousands of people rallied in the German city of Cologne in support of the Turkish government on Sunday, following last month's attempt of a military coup in Turkey.
The attempted coup on July 15 was quashed within 24 hours of a faction of renegade soldiers seizing a public broadcaster and declaring control of the country. Afterwards Turkish President Recep Tayyip Erdogan called on the Turkish public to show their support for his government by taking to the streets. He was due to address the Cologne rally on Sunday via broadcast.
Between 20,000 and 35,000 Erdogan supporters turned out for the rally, though his address was banned from being shown by German authorities.
Germany has an estimated three million residents of Turkish origin. Turkey's Sport and Youth Minister Akif Cagatay Kilic, who is German-born, attended the rally.
"We are here because our compatriots in Germany advocate democracy and are against the attempted military coup," Kilic said.
Turkish authorities have protested the decision to stop the broadcast. Turkey's presidential spokesman Ibrahim Kalin released a statement, on Sunday, branding the ban "a violation of the freedom of expression and the right to free assembly."
Germany's authorities have arrested hundreds of suspected conspirators to the coup since the attempt, prompting concern in Germany and the rest of the EU that the government is using the coup as an excuse to crack down on opposition.