Three Weeks From Recall: Elder Still Front Runner and Cox Unveils Education Plan
The race to replace sitting California Governor Gavin Newsom is intensifying with just three weeks remaining until the September 14 election.
The Democratic governor is fighting to keep his seat, but if more than 50 percent of voters cast their ballots in favor of recalling him, the candidate who receives the greatest number of votes will fill the role for the remainder of Newsom's term.
Recent polling has indicated California voters are split on whether they want to keep him in office, and the California Republican Party said in a Tuesday statement that Newsom is "getting nervous" about retaining his seat. The state GOP decided earlier this month it would not endorse a candidate in the recall election, a decision that was applauded by those behind the initial recall petition and the top recall candidates.
Meanwhile, the California Democratic Party is pushing for voters to vote against the recall and ignore the question pertaining to who they would pick to replace Newsom if he is ousted. Even so, a handful of recall candidates are listed as Democrats on the recall ballot—including Kevin Paffrath, a YouTuber who is identified on the ballot as a financial educator and analyst. Paffrath has gained ground in recent polls and is expected to participate in a recall debate on Wednesday, the first such debate that will include a Democratic candidate.
Without any official endorsements from the state GOP, conservative radio host Larry Elder has emerged as voters' likely top pick among Republican candidates.
Elder first announced his campaign in July, shortly before election officials released the state's list of 46 qualifying recall candidates. One of the Republicans included on that list who appeared in early summer polls, former Congressman Doug Ose, ended his campaign last week for health reasons.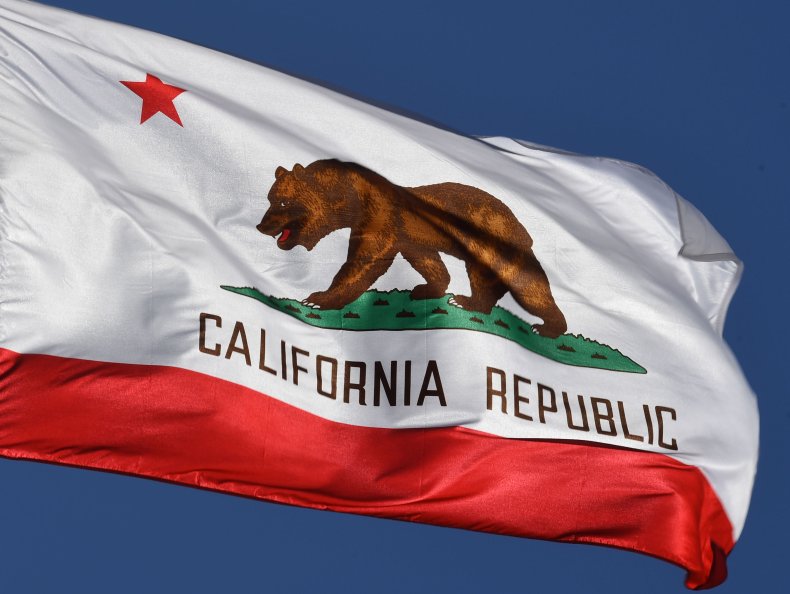 Elder, who has a nationally syndicated radio program, quickly gained attention among recall supporters and began leading in mid-July polls. An Emerson College poll conducted on July 19 and July 20 found Elder leading among Republicans with 16 percent of support among voters, a full 10 points ahead of other registered candidates. A mid-July poll conducted by researchers at the University of California Berkeley Institute of Governmental Studies also found Elder leading by 8 points among likely voters, and Elder went on to lead Republicans by 10 points or more in subsequent polls conducted by Emerson College, SurveyUSA and YouGov.
Though Elder has continued leading the Republican field in voter surveys amid mounting criticism for controversial comments he made in the past about women, pollsters have noted large chunks of voters said they were undecided regarding which candidate they would choose to replace Newsom, as well as whether they planned to vote for Newsom's ouster at all.
Over the last month, Newsom's campaign has targeted Elder and identified him as the state's likely new governor if the recall effort is successful. In a fundraising email distributed Tuesday by Newsom's Stop the Republican Recall campaign, the Democrat's team acknowledged the split among voters about the recall with just three weeks remaining until the election. The email outlined what it described as a "terrifying" scenario in which Elder wins the recall, citing Elder's past statements saying he intended to repeal the COVID-19 vaccine and mask mandates implemented under Newsom.
"It is terrifying to consider, but if we don't have the resources we need to reach Democrats across California to make sure they return their ballots before it's too late—it could be our future," the campaign email said.
Last week, some Republican candidates began calling upon Elder to end his campaign in light of the recent criticism aimed his way. Caitlyn Jenner, a reality television personality who is running as a Republican, said in an August 20 tweet that she thought Elder should drop out of the race, and former San Diego Mayor Kevin Faulconer also pushed for Elder to quit.
Unlike Jenner and Faulconer, state lawmaker Kevin Kiley said Monday on Twitter that encouraging other recall candidates to leave the race was "not helpful." Kiley, a Republican member of the California State Assembly, announced his gubernatorial run last month and received Ose's endorsement after the former congressman dropped out of the race.
Ose announced his support for Kiley Tuesday at a press conference, saying that Kiley "has what it takes to bring this state back to a sense of normalcy that we all seek."
"I am proud to add my name to the list of people supporting Kevin, and I endorse wholeheartedly Kevin Kiley for governor of the state of California," Ose said.
Kiley is one of only three recall candidates who has participated in every recall debate held thus far. Faulconer and businessman John Cox are the other two Republicans who have participated in the debates held over the last three weeks and are expected to join Kiley and Paffrath in another on Wednesday.
Ahead of the Wednesday evening debate, Cox announced his plan for addressing education in California. Earlier this summer, Cox shared his plans for tackling homelessness and implementing tax cuts, and the former 2018 California gubernatorial candidate introduced his strategy for education on Tuesday by saying it would "focus on students" and "return power to parents."
While Newsom decided last year to close schools in response to the coronavirus pandemic, Cox said one of the major parts of his plan would be focused on keeping schools open.
"My goal as Governor is simple," Cox said in a press release sent to Newsweek. "Give every child in California the same quality education that Gavin Newsom's kids receive in their private school. If it's good for the Governor, it's good for all Californians."