TikTok Feeding Abortion, Vaccine Misinformation to Young Users: Report
A new report shows that young TikTok users could be susceptible to harmful and even lethal misinformation, specifically home remedies for abortion and false claims about COVID-19 vaccines made readily available through public videos on the social media site.
Following health-related news about some states banning abortion and new COVID-19 boosters being available, some Americans have taken to TikTok to research or post about the topics. They could then be subjected to misinformation that could be deadly.
NewsGuard dove into available misinformation on TikTok and used the data to compile the report. Much of the misinformation available on TikTok revolved around health-related claims, such as certain herbs inducing abortion or that mRNA found in COVID-19 vaccines could harm organs.
Despite experts' claims that homemade abortions are unsafe and the mRNA information was false, and despite TikTok's community guidelines, the misinformation can still be found on the platform.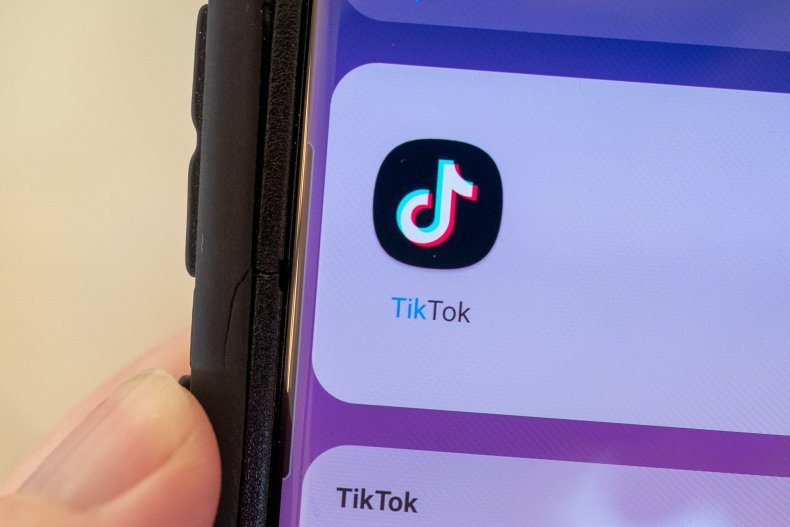 The report found that when a user searches "mRNA vaccine," five videos that contain false claims show up in the top 10 results, such as the vaccine "forces your child's body to make toxic spike proteins," that could lead to critical and permanent organ damage. Many vaccine experts and news outlets have discredited the claim, but the search result still appears on TikTok.
When a user searches "does mugwort induce abortion," the report found more than a dozen videos, including false claims about how mugwort tea can induce abortion. Insider reported that video creators avoid violating TikTok guidelines by advising viewers to not ingest the herbs but still show how to prepare them for ingestion.
Some ancient cultures are reported to have used herbal remedies for a variety of ailments. Mugwort can be toxic in high doses. Insider reported that some women died while attempting home abortion through ingesting herbs.
A TikTok spokesperson told Newsweek that it partners with credible sources to ensure accurate content on the platform.
"Our Community Guidelines make clear that we do not allow harmful misinformation, including medical misinformation, and we will remove it from the platform," a statement said. "We partner with credible voices to elevate authoritative content on topics related to public health, and partner with independent fact-checkers who help us to assess the accuracy of content."
This year, NewsGuard published a different report that showed many false claims on TikTok regarding unproven abortion techniques, like drinking mugwort tea or consuming high doses of certain vitamins.
According to the new report, videos promoting the herbal abortions were removed as they violated TikTok's community guidelines. However, two months later, false abortion claims are still accessible on the site. When searched, videos also advocate other home abortion methods, such as eating papaya seeds or pennyroyal. Not all of the methods are deadly, but some are.
NewsGuard reported that TikTok didn't respond to any of its specific questions regarding how its search function operates and that it instead sent NewsGuard a general statement, which is the same as the one sent to Newsweek.
The NewsGuard study also found that other misinformation claims on TikTok involved topics such as the deadly mass shooting on May 24 in Uvalde, Texas, being fake, how to make homemade hydroxychloroquine, if the 2020 election was stolen and many other topics. Nearly 20 percent of TikTok videos included false information, the study found.
Update 9/14/22, 4:22 p.m. ET: This story was updated with a statement from TikTok.