TikTok Takes Aim at Johnny Depp as Videos Mocking Unsealed Docs Go Viral
A number of new revelations regarding Johnny Depp and Amber Heard's volatile relationship were published this week after more than 6,000 pages of pre-trial documents were unsealed.
The new information has mostly reflected poorly on Depp, legal experts have said, and now a number of TikTok's mocking the situation have gone viral despite the platform famously being home to much pro-Depp and anti-Heard sentiment throughout their multimillion-dollar defamation trial.
Some of the bombshells uncovered in the documents include the Pirates of the Caribbean actor's texts to Marilyn Manson about Heard and his attempt to use Heard's stint as a stripper against her in court.
Meanwhile, Heard has been a target of endless scrutiny in recent months during her court battle with her ex-husband and she was relentlessly mocked on social media by ardent Depp supporters.
Emotional testimony from Heard alleging she was hit by Depp was even turned into a viral TikTok trend.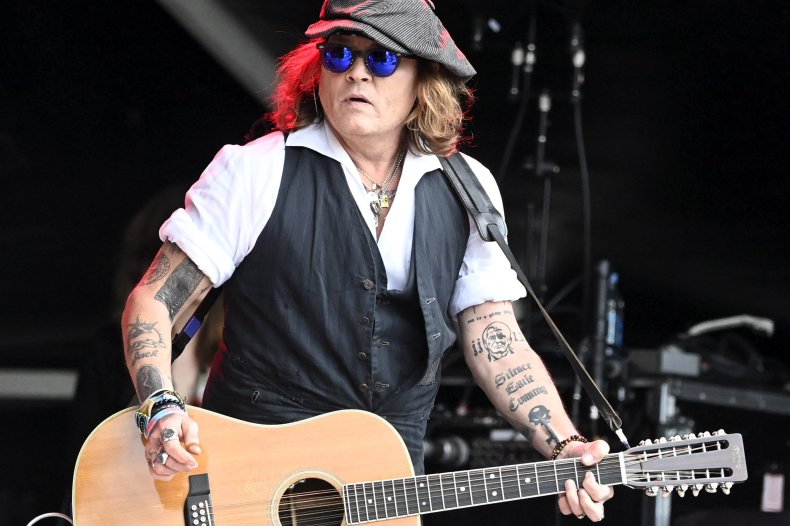 Now the unsealed documents—which Depp supporters paid to produce copies off—have shed light on new information and prompted a wave of viral TikToks.
"I'm sorry but it's too funny that fans of Johnny Depp paid about $3K to get a copy of unsealed court documents to further humiliate amber heard only for those documents to incriminate depp as the abuser," reads the text of one viral TikTok posted by user @justiceleaguesmanager.
This video has amassed more than 190,000 views on TikTok.
User @tanners.tiktok also made a TikTok mocking Depp supporters, which has gotten 1.6 million views.
Another video, by user @katiejgln features the text: "So Johnny Depp fans crowdsourced thousands of court documents to unseal the court document hoping to find dirt on Amber Heard, only to find dirt on HIM."
This video has more than a million views on TikTok.
A lawyer told Newsweek earlier this week that the actor's fans may have inadvertently damaged his reputation by paying to have pre-trial documents unsealed.
"I believe the unsealed court records released over the weekend damaged Johnny Depp more as it appears that certain, unsealed court records dealt primarily with irrelevant information regarding Heard, which juries can sometimes resent as a form of victim shaming," Frank Salzano, entertainment attorney at New York City-based Salzano Lampert & Wilson LLP, told Newsweek.
While Seattle-based attorney Kirk Davis added: "If the fans thought unsealing the records was going to significantly help Depp, they were certainly mistaken."
Newsweek has reached out to Depp's representatives for comment.