Rex Tillerson's Key State Department Hire Just Quit After Three Months on the Job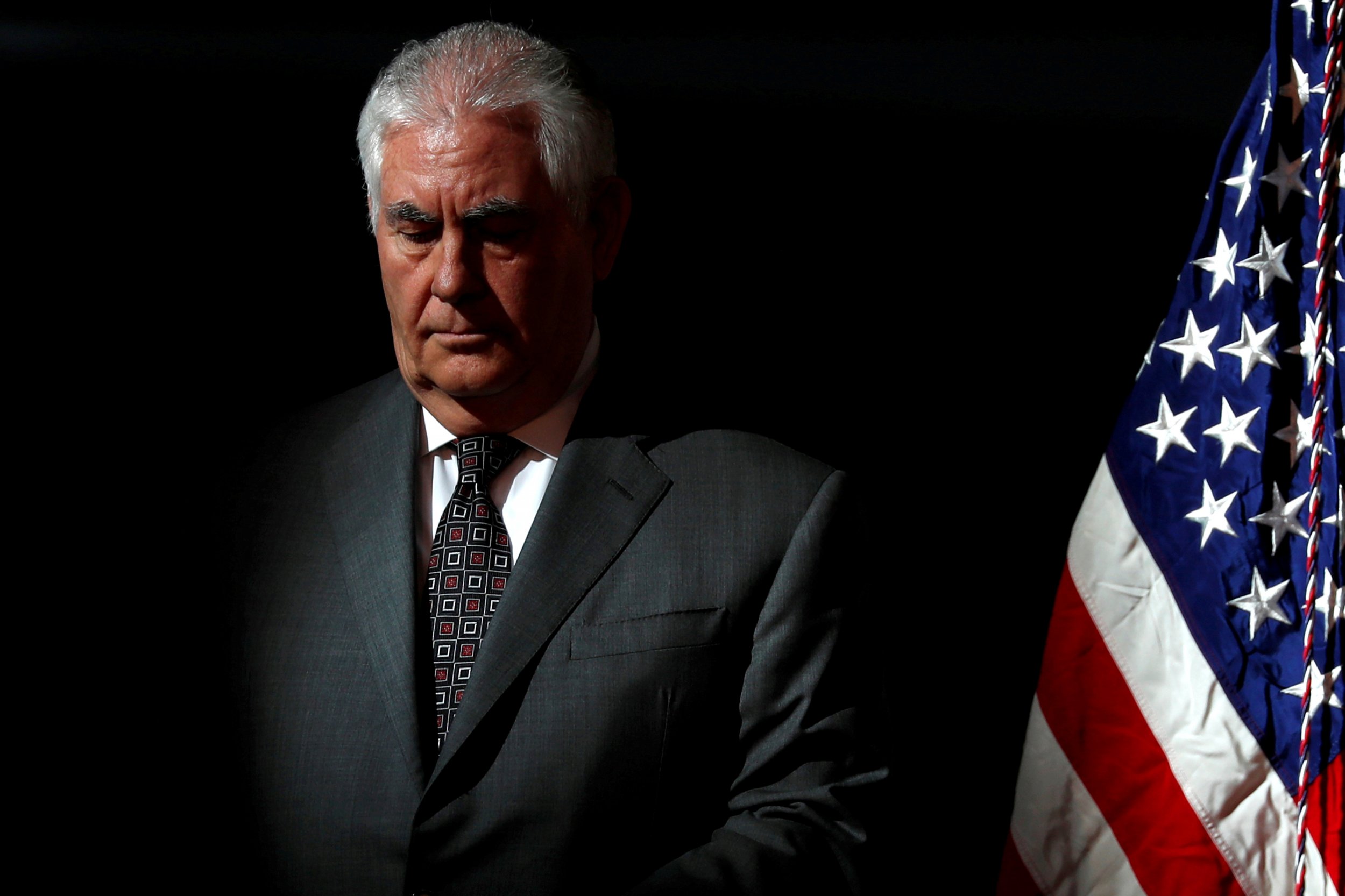 A senior figure brought on by Secretary of State Rex Tillerson to radically re-organize the State Department has quit after just three months on the job.
Maliz Beams was brought on as Counselor to the Department of State at the end of August to execute Tillerson's plan to totally overhaul the department, which he has described as his legacy.
"Beams is stepping away from her role here at the Department of State and is returning to her home in Boston," a State Department spokesman told BuzzFeed News.
Tillerson's deputy chief of staff, Christine Ciccone, will now step in to head the reorganization and manage its day-to-day operations.
Beams led restructuring at several financial firms and was managing the plan to slash $10.1 billion from the State Department that President Donald Trump laid out in his March budget. The move could put 2,300 U.S. diplomats and civil servants out of work.
Tillerson has made the reorganization a top priority and said he is building the State Department for the future. But his plan is receiving pushback from diplomats and Congress who say it is stunting America's place in the world.
After being briefed on the reorganization efforts early this month, Republican Senator Bob Corker, Chairman of the Senate Committee on Foreign Relations, said the plan is "very unsatisfactory."
"I don't think they're anywhere close to having a plan to present relative to the reforms that they want to make there," Corker said. "I do think that we need to be much more focused on holding them accountable."
Read more: Trump is making U.S. weaker, says top diplomat, as record numbers quit
Beams's departure prompted former U.S. ambassador to Russia, Michael McFaul, to speculate that Tillerson could be remembered as the worst ever Secretary of State. "Does he really want to remembered as the worst Secretary of State in U.S. history? Not too late to stop this reorg nonsense, hire some people, and get on with the job of foreign policymaking & diplomacy," McFaul wrote on Twitter.
Workers at the State Department have been leaving in droves. Since January, the Department of State has lost 60 percent of its career ambassadors, according to the president of the Foreign Service Officers' Union, Ambassador Barbara Stephenson, who wrote a column about the losses earlier this month.
Along with the losses, many senior positions have been left empty in anticipation of the cuts.
"These numbers are hard to square with the stated agenda of making State and the Foreign Service stronger," Stephenson said. "The rapid loss of so many senior officers has a serious, immediate, and tangible effect on the capacity of the United States to shape world events."