Meryl Streep Dresses Up as Donald Trump and Nails It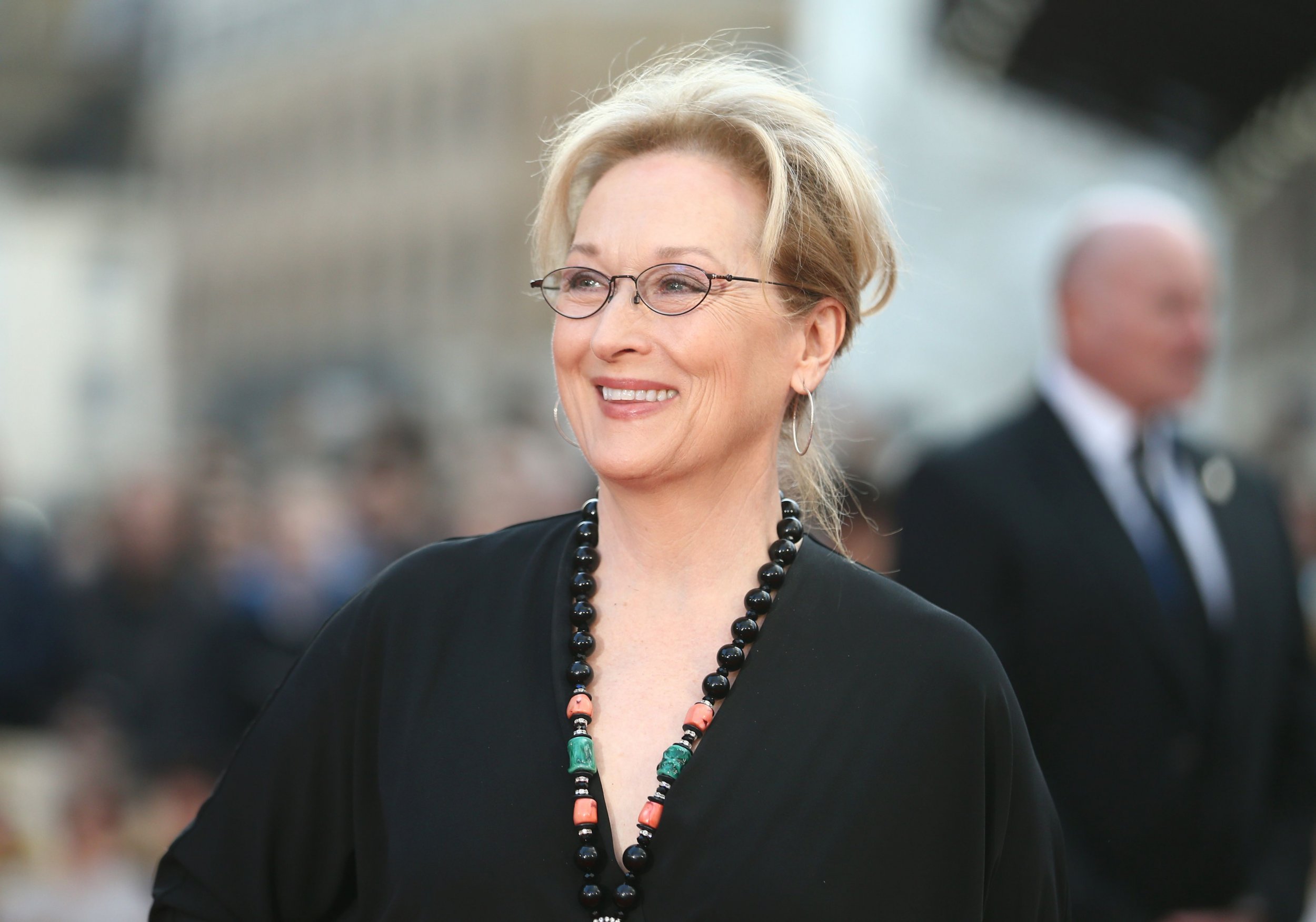 Meryl Streep has played a string of real-life figures, including Margaret Thatcher, Julia Child and, most recently, Florence Foster Jenkins. But the three-time Oscar winner may have lined up her next award-worthy performance Monday night appearing with a faceful of fake tan and, yes, a sideswept hair piece as Donald Trump onstage.
The actor performed the send-up at the Shakespeare in the Park Public Theater Gala in New York and, unsurprisingly, she nailed it. The New York Times said Streep did a "did a more than credible version" of the Republican presidential candidate and perfectly mimicked Trump's "braggadocio-inflected voice, too, even while singing."
Streep's surprise appearance came at the end of the benefit event, performing alongside her Mamma Mia! co-star Christine Baranski, who dressed as Hillary Clinton. The pair sang a twist on "Brush Up Your Shakespeare" from the musical Kiss Me, Kate.
The Public Theater's artistic director Oskar Eustis said Streep's transformation was as much a surprise to him and the rest of the performers as it was to the audience. "Utterly her idea, beginning to end," he told The New York Times. "She was absolutely sure she could do it. None of us had seen her in costume or makeup, till she walked out tonight."
Actor Kate Burton, who shared a dressing room with Streep and Baranski, revealed the chameleon-like actor had been practising the impersonation with the same rigor and commitment as any other role. "She treats this like she would her greatest roles: she's working on it all the time," said Burton.
However, much to our disappointment, it's unlikely Streep will migrate her performance to a Trump biopic on the big screen. In a statement to The New York Times , the actor said it was purely a " one-off, a once in a (last in a) lifetime appearance of this character."
Although Trump has yet to comment on Streep's portrayal of him, he admitted to The Hollywood Reporter in 2015 he greatly admires her. "Meryl Streep is excellent; she's a fine person, too," he said.
Trump's endorsement is unlikely to earn him Streep's vote in the presidential election, though—she is a noted Clinton supporter.