Today's 'Wordle' #367 Clues, Hints and Answers for Tuesday, June 21
Wordle is a New York Times-owned daily brainteaser in which players have to guess a random five-letter word in six tries.
The puzzle has remained a success ever since software engineer and game developer Josh Wardle completed the project—which he began working on in 2013—during the COVID-19 pandemic.
The answer resets every day, meaning players have a daily challenge to look forward to. The randomly selected five-letter word can be a little tricky to solve at times, so Newsweek has put together a few hints and clues to make the lives of Wordle lovers a little easier.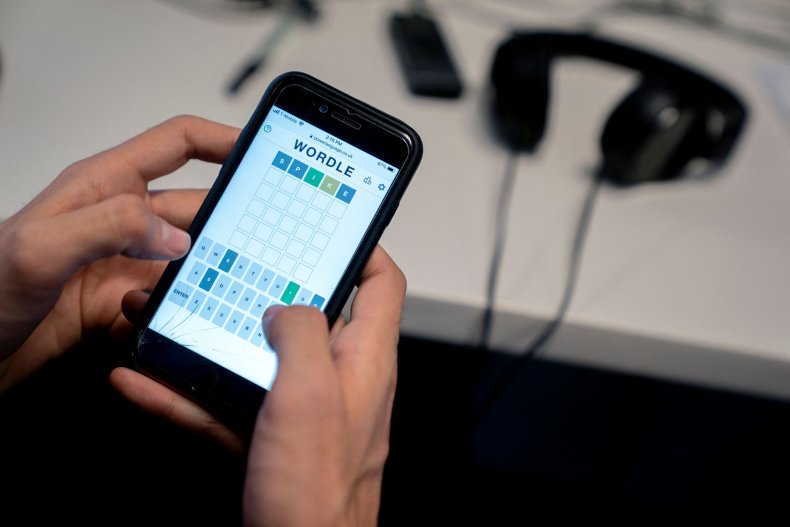 To play, you need to follow the game's color-coded grid system, which shows you how close you are to guessing the word of the day, depending on what color the tiles turn after you input a word as part of your six attempts.
A letter that is in the right position will turn a tile green, while a letter that is included in the answer, but is not in the correct position, will turn yellow. Finally, the tile will remain gray if you select a letter that is incorrect altogether, meaning that it is not part of the Wordle of the day at all.
To make the most out of your limited guesses, you should at first choose words that contain multiple vowels, as the game is essentially a process of elimination. Avoid letters such as "x", "z" and "q" on your first few tries.
Note: The solution for June 21's Wordle #367 can be found at the bottom of this page, so scroll down to Newsweek's tips and hints below with caution to avoid spoilers.
'Wordle' #367 — Five Hints for Tuesday, June 21, 2022
Wordle lovers can attempt solving June 21's Wordle #367 with the following five hints.
Hint #1: Today's Wordle for Tuesday, June 21, contains two vowels, which are next to each other.
Hint #2: Merriam-Webster dictionary defines today's Wordle #367 as "to observe or think about something with triumphant and often malicious satisfaction, gratification, or delight," and "to look or glance admiringly or amorously."
Hint #3: Today's Wordle begins with the letter "g" and ends with the letter "t."
Hint #4: Synonyms for today's Wordle #367 also include "exult," "rejoice," "relish," "rub it in," "triumph," "vaunt," and "take great pleasure in."
Hint #5: Today's Wordle #367 has one syllable and rhymes with the word "tote."
'Wordle' #367 Answer for Tuesday, June 21, 2022
The answer to today's Wordle is "Gloat."
Wordle resets daily at 7 p.m. ET (4 p.m. PT). While you wait for tomorrow's game, you could give some similar puzzles which can be found here a try.