Toddler Orders 31 McDonald's Cheeseburgers While Playing With Mom's Phone
The conveniences of modern life led to a sizable headache for one Texas family after their toddler ordered dozens of burgers while playing with his mother's phone.
Kelsey Burkhalter Golden, of Kingsville, Texas, relayed the story to her Facebook followers on Sunday, writing that her 2-year-old son, Barrett, ordered 31 cheeseburgers from a local McDonald's via DoorDash after taking her phone to play around. The post was accompanied by a photo of the boy sitting next to a pile of cheeseburgers with a smile on his face.
"I have 31 free cheeseburgers from McDonald's if anyone is interested," Golden wrote in the post. "Apparently my 2 yr old knows how to order doordash."
Golden delved further into the comedic incident with local station, KHOU 11 News. As she explained, she had been aware that Barrett had taken the phone and was playing around with it. Only later once she got it back did she realize that he had gotten up to more than she expected.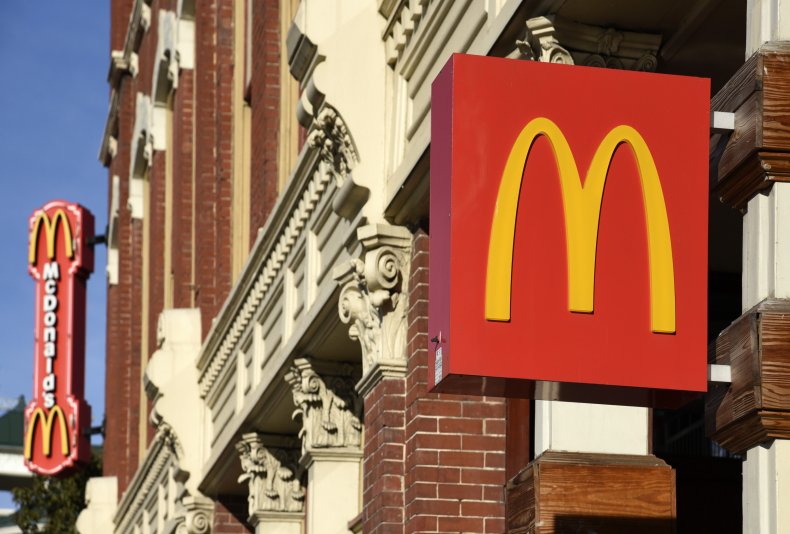 "My son was playing with my phone; I thought he was taking pictures but when I looked back on my thing, it was ordered at the time he was playing with my phone," Golden said in an interview.
As she explained further, the wording of her Facebook post was not merely an attempt to make light of the situation. She was in fact offering free food to any of her Facebook friends that might want it.
"There's somebody coming in 10 minutes to pick some up, but I don't know how many she wants," Golden said.
Despite seeming to have taken the incident in stride, Golden nonetheless told KHOU 11 that she is working on ways to prevent her son from making another large order in the future.
"I guess I need to hide the app or something because DoorDash is not protected," she explained.
A similar incident played out in early April when a TikTok user claimed that his 4-year-old nephew had opened Uber Eats on his phone and ordered around $100 worth of food and drinks from Starbucks. In the video from April 6, viewers can see numerous iced and hot beverages lined up on a dining room table, alongside a few food items.
"Eight orders of egg bites, four iced venti caramel macchiatos, four grande iced, three grande hot, cake pops, and oh yeah the Dunkin' as well #starbucks," the caption on the viral video claimed.
The user, @marcfranks7, also seemed to take the incident in stride, adding later that the boy had not been punished for the incident.
"Just as a heads up, we just thought it was funny," the user wrote. "He was not punished, just asked to not do it again."