Todrick Hall Dubbed 'Garbage Dumpster' for Speculating on tWitch's Suicide
Todrick Hall is facing a backlash across social media for speculating on the circumstances surrounding Stephen "tWitch" Boss's sudden and unexpected death at the age of 40 in December.
The Los Angeles County Medical Examiner-Coroner confirmed to Newsweek that the beloved Ellen DeGeneres Show DJ's cause of death was suicide, after he was found on December 13 in a motel room in Encino, California.
In a recent interview with Page Six, singer and choreographer Hall, who described Boss as a friend, suggested that the pressure surrounding DeGeneres' toxic workplace scandal deeply affected the dancer's state of mind in the months before his death.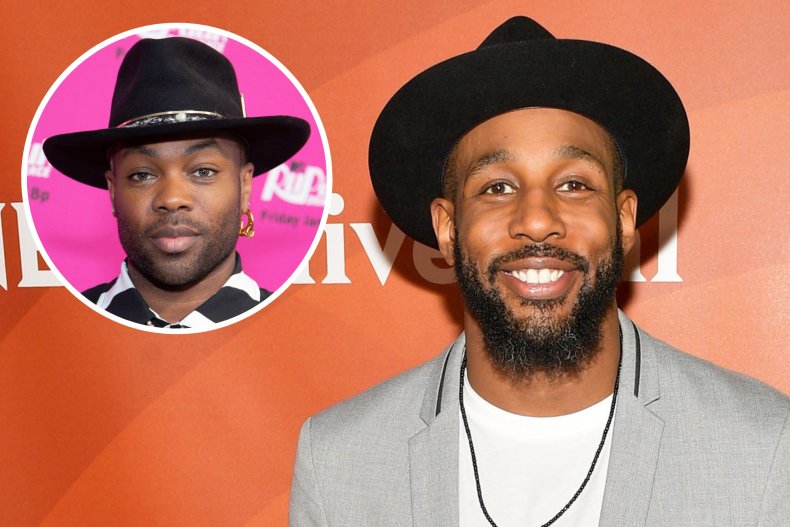 Allegations that it was a tough environment for staffers behind the scenes of DeGeneres' show emerged in 2020. Boss defended and stood by the show.
"People were looking at him like, 'Why are you still supporting this woman?'" Hall, a RuPaul's Drag Race judge, said, "and I think he was under a lot of pressure."
"I don't know what was going on in his life that may [have led] him to make that decision but I do understand," he added. "Right now when I get online some days like right now, if I was in the wrong position of where this abuse would keep happening for years and years and years, there's only so much a human being can take."
Hall's speculation about Boss's state of mind in the months leading up to his death sparked backlash from a number of social media users.
"Todrick Hall is a garbage dumpster of a human being," wrote one Twitter user, "Speculating on the suicide of another man and then making the conversation about himself and why people hate him. Todrick ... we LOVED tWitch."
Echoing that sentiment, another said: "This is why people continue to not like Todrick. In one breath he's talking about why tWitch may have taken his life and then makes it about himself. Let's not speculate anymore. The family is still trying to heal."
When an excerpt of the interview was shared on Page Six's Instagram account, several users of the platform also piled in with their thoughts on the matter.
"Todrick is wrong on so many levels for putting out a statement like this at a time like this," wrote one Instagram user.
"The only person that knows why this happened isn't here," commented another. "Todrick] needs to stop. This man has a wife. If she didn't ask you to speak out on the cause just stop... tacky and unnecessary."
"On Ellen's birthday posting this? Tacky," said another. DeGeneres, who has spoken of her admiration for Boss on numerous occasions, turned 65 on January 26.
Shortly after Boss had passed away, DeGeneres took to Instagram to share a photo of herself embracing the dancer on what appeared to be the set of their show.
"I'm heartbroken," the comedian captioned the image. "tWitch was pure love and light. He was my family, and I loved him with all my heart. I will miss him. Please send your love and support to [his wife] Allison and his beautiful children—Weslie, Maddox, and Zaia."
DeGeneres, who performed a choreographed routine alongside Boss during the Season 7 finale of So You Think You Can Dance in 2010, has dedicated a number of social media posts to her late friend's memory following his death.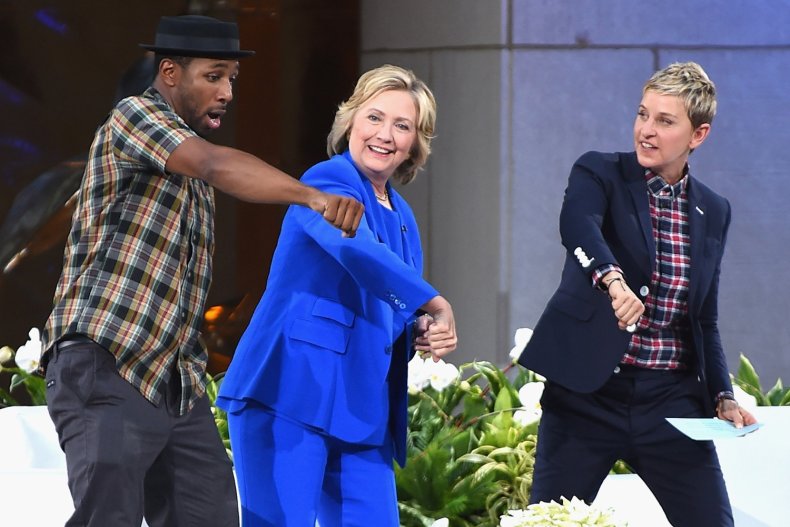 Boss started out as a recurring guest DJ on the Ellen Show back in 2014, the same year that he earned the permanent slot.
After six years of being a popular fixture on DeGeneres' show, Boss's status was elevated to co-executive producer in 2020, alongside showrunners Mary Connelly, Andy Lassner, and Derek Westervelt.
DeGeneres' image took a hit in July 2020, when Buzzfeed News published an article in which numerous allegations were made about her show being a toxic work environment behind the scenes. She was also criticized by certain celebrities.
In a segment at the start of Season 18 of the show in September 2020, DeGeneres said of the reports: "I learned that things happen here that never should have happened. I take that very seriously. And I want to say I am so sorry to the people who were affected."
Boss also spoke out in defense of DeGeneres and her show, insisting that there was "love" behind the scenes, despite the allegations.
"We can't speak too much legally about it, but I'll say this, there's been love," he told Us Weekly in 2020. "Obviously there's some things to address, but from my standpoint and from countless others, there's been love.
"I'll just leave it at that until there's a time where we can address more publicly. There's been love, and there will continue to be love."
In May of last year, as her long-running show came to an end, DeGeneres opted to forgo sharing a montage of the best celebrity moments on the daytime favorite and instead honored Boss. The gesture brought Boss to tears.
"Over a decade ago, I met someone who changed my life, and our show," she said. "And I'm talking about you, tWitch, come here."
As Boss joined her on the main stage, DeGeneres told an emotional Boss: "I love you so much and it's been an emotional week ... You always make me smile and laugh. Anyway, we put a little something together just to say how much we all love you here."
DeGeneres then unveiled the video, which showed her fighting back tears as she said of Boss: "I don't want to say goodbye."
"I love you like crazy," DeGeneres told a choked up Boss, who responded: "I love you and also I love the family that we've gained here. Something that I'll always remember is that you gave me a place where I can just be myself."
If you or someone you know is considering suicide, please contact the 988 Suicide and Crisis Lifeline by dialing 988, text "988" to the Crisis Text Line at 741741 or go to 988lifeline.org.
Do you have a tip on an entertainment story that Newsweek should be covering? Let us know via entertainment@newsweek.com.